Organizing cables can make life a lot easier. Far too often, cables have been messily strewn resulting in major issues down the line. Something as simple as cable management can wind up making things like maintenance a lot easier.
If you think that using cable labels is a bit of overkill, think again. As it turns out, there are different label types that can wind up paying dividends no matter the setup. Check out the label types and what kind of benefits you can wind up garnering in the process.
Cable Label Types
Before you get started, it helps to know the different types of cable labels out there. Choosing the right one can have an impact on your setup for the better and help you avoid frustration in the process. Here are the three main types to consider.
Heat Shrink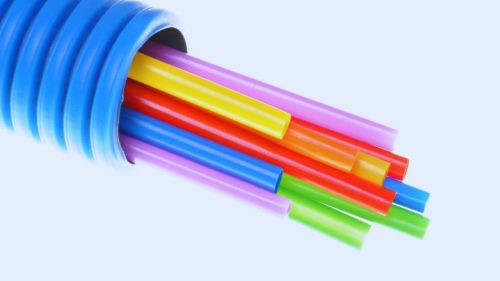 These go by a few names like shrink tube labels, core markers, wire labels, shrink tubing, and heat shrink sleeves. This is the most common type and is quite versatile.
Self-Laminating
If you can't get a sleeve on your wire, this is the label to go with. These wrap around the wire, providing clear protection for both the wire and the cable. Plus, they are far easier to write on as well.
Cable tags
These go by the name of tie-on-labels and are mostly for conduits, wire bundles, hoses, and larger cables. Though they mostly come in white, they are made of a polyethylene material that is resistant to tearing.
Benefits
Save Money
Saving money is a good thing no matter how you cut it. Perhaps the biggest reason to use cable labeling is because it can wind up saving you money. Even a little bit of savings can make a big difference over the long run. For any business, saving money automatically makes it a good thing.
Combined with a strong administrative system and dynamic management, cable labeling can be a great way to cut down those costs. Companies that skip labeling can wind up costing themselves valuable time, resources, and assets in the process. This is a corner that should not be cut.
Maintenance is Far Easier
Even if you have very durable cabling, there will come a time when maintenance needs to be done. With less than ideal setups, a lot of time is spent trying to figure out which wire goes where, and what needs to be replaced. It is a huge waste of time and, if you pay for outside maintenance, can be quite costly as well.
Using cable labels can help cut down on maintenance time and make troubleshooting far easier. Being able to find the proper cable in no time without having to track or trace it means getting to the source of the problem far faster. It can wind up saving a lot of time and money when the need for repairs and replacements arises.
Keeping High-Quality Standards
In business settings, there are certain standards that need to be adhered to. Usually, these are safety compliance initiatives that must be followed. Failing to do so can not only cause great issues with your business but can wind up leading to expensive fines as well.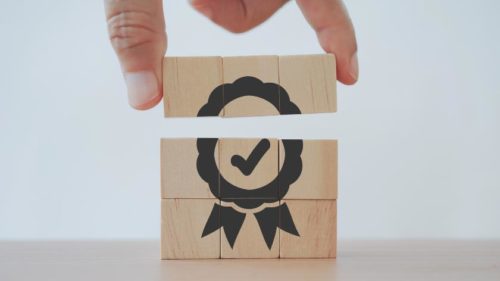 Using cable labeling is one of those things that can save you a lot of trouble down the line. By using proper labels and a neat setup, one can avoid any potential compliance issues and ensure that quality is where it should be along the way. Again, it might seem simple but cable labels have far-reaching impacts that should not be ignored.
Author Profile
Blogger by Passion | Contributor to many Tech Blogs in the United Kingdom | Fascinated to Write Blogs in Business & Startup Niches |