Math can be intimidating. As children grow older, the numbers they used to find fascinating become complicated.
What are your options?
Let your kids grow up without an aptitude for mathematics
Enroll them in expensive math tuition
Or is there option C? Mathpid (https://www.mathpid.com/) claims to be that option.
Mathpid is an app that helps build your child's interest in the subject by making it much more fun.
This free AI-powered math app blends the digital and physical worlds to create a unique, hands-on educational experience for children.
A math app that actually works?
Developed by a team of experts with over 42 years of teaching experience, Mathpid was created with the help of extensive research and input provided by 300 teachers. It's because of this extensive research that they found out all about the many ways in which children can remain engaged and motivated with their learning. To ensure the long-term validity of this math app, this team of experts also worked with Oxford University professor Minhyong Kim of the Edinburgh Institute.
Since this math app is backed by robust technology, it can offer instant solutions to every math problem.
Some features of this app include:
1. AI Diagnostic level test
When children first use this math app, their math skills will be assessed with the help of a test with 10 questions.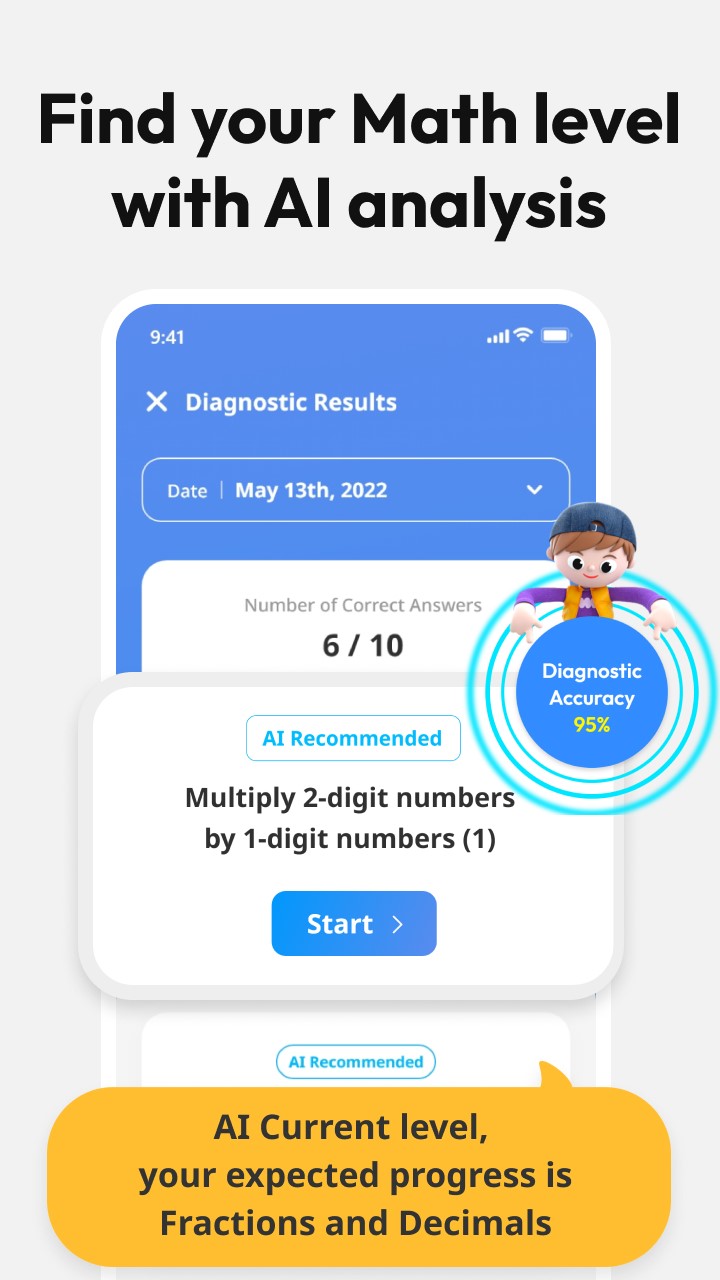 Based on the child's answers, Mathpid's tutor will personalize the course to improve their math performance.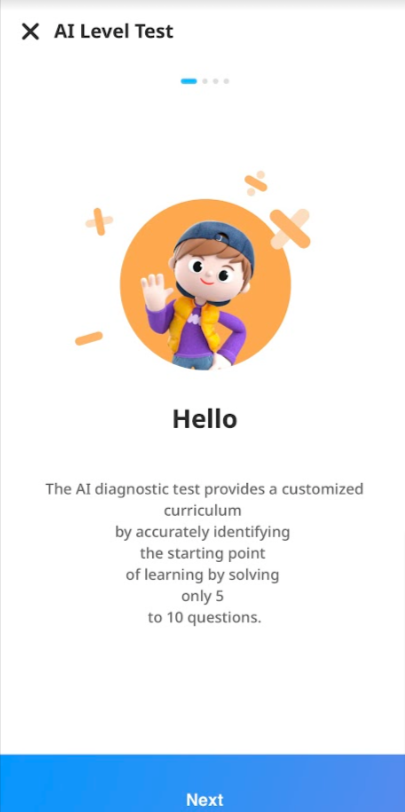 2. Instant feedback
This app offers instant math help. Its AI tutor is quick to catch mistakes while studying and offers feedback to correct those mistakes.
By the way, children get to create their own AI tutors. This avatar will keep your child's attention by encouraging them with badges and awards to continue with their learning and challenge themselves.
3. Explanation videos
With this math app, kids get access to step-by-step explanation videos. These videos will make math concepts clearer for your child.
4. Unique math camera
This technology enables you to take a picture of a math problem. The math camera then explains concepts or similar questions while providing correct answers to help students fully understand. This way, it develops your child's ability to think critically and answer problems on their own.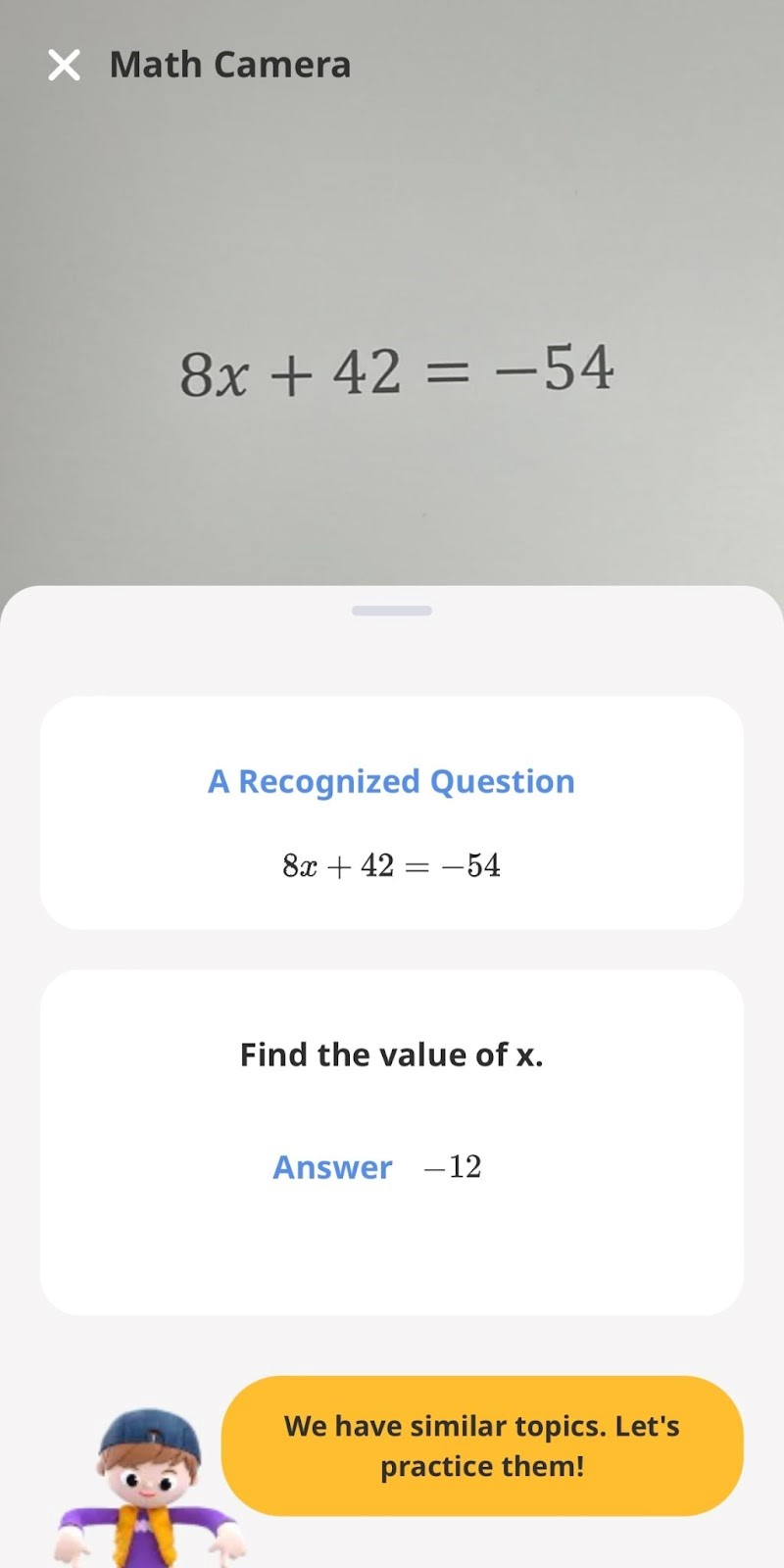 Do note that this math app also recognizes handwritten problems. So, you could write on the screen and its AI technology will provide the math help needed to solve the problem.
5. Math games
Kids can learn through play with the help of fun math games on Mathpid! These games help children learn independently at their own pace and greatly help with remote learning too.
The Edtech industry has greatly evolved in response to the pandemic. Online tools and applications are effectively being incorporated into homes and schools to prevent children from falling behind in their studies. Mathpid is one such math app that bridges the learning gap.
Suggested Read: EdTech in 2020: How the Industry Is Evolving in Response to the Pandemic?
Benefits for children and teachers
For children:
Offers all the math help your child needs by providing a deeper understanding of key math concepts
Improves your child's math foundation by understanding their skill level
Motivates even the most reluctant mathematicians and math-phobic children
Adds the fun in math instead of always associating the subject with school and learning
Makes screen time productive
For parents:
Serves as a cost-effective alternative to human tutors. Mathpid, with its AI tutor, offers free, tailored, personalized solutions to your child.
Helps you get the 'me time' you deserve. Since the app provides 24/7 access to math learning, you can relax. Simply place the device in your child's hands and continue with your daily activities. Who knew you could make something out of your child's enthusiasm toward screen usage?
Offers a simple way to check your child's math homework. Mathpid's math camera analyses math questions from your child's homework and helps kids solve problems on their own. This relieves a lot of stress off your shoulders!
Provides an ad-free experience! If you're worried about your child's concentration breaking due to ads, you don't need to worry anymore. Mathpid assures an ad-free space for learning.
Allows you to monitor your child's progress.
Outside of the app, there are a few more ways to improve your child's math skills.
When you incorporate math into their day-to-day activities, they don't even realize they're actually learning.
Some ways for you to do this include:
Taking your kids to the supermarket: Give them the responsibility of estimating how much the total bill can amount to. Also, let them calculate the change at checkout.
Cooking: When your children need to follow a recipe, they also need to measure ingredients. You can also make them weigh ingredients.
Going on a number hunt: A short stroll outside can actually help boost your child's math skills. They could add numbers on number plates, count the number of cars they see or the number of steps they take, and so on.
Building things: Got Legos or other building toys at home? These serve as excellent tools for learning math. Building things using these toys can improve your child's counting, multiplying, and addition skills. It also improves their spatial knowledge!
The Takeaway
Bid adieu to boring, repetitive math problems! When you install Mathpid, you help your child learn fun ways to solve even the most complex math problems. Plus, you get FREE access to unlimited daily topics like addition, fractions, decimals, division, equations, subtraction, and multiplication.
Rest assured knowing that, in just a few weeks of using this app, your child's overall math performance will greatly improve. In fact, after using this math app, users in the US found that their child's learning level increased by an average of level 7!
Mathpid offers a great user experience, is accessible to all, and can be downloaded on all tablets (IOS or Android) and smartphones here: https://mathpid.onelink.me/WXKD/me4cqs8n
Author Profile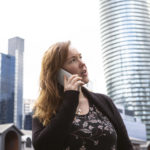 Blogger and Educator by Passion | Senior Online Media & PR Strategist at ClickDo Ltd. | Contributor to many Education, Business & Lifestyle Blogs in the United Kingdom & Germany | Summer Course Student at the London School of Journalism and Course Instructor at the SeekaHost University.