Before the coronavirus outbreak, EdTech (short for educational technology) was already a multi-billion-dollar industry. With schools having to shut down to prevent contagion, this business sector has really been at the forefront of change. While over 90% of students are now back in the classroom after closures, provisions need to be in place should another lockdown cause schools to close. These provisions come in the form of innovative software and solutions.
However, not even the EdTech market has remained unscathed during the pandemic. The exponential increase in demand plus new educational issues that coronavirus has presented means the industry is having to adapt like the rest of the world. So, how exactly has the EdTech market evolved in response to the pandemic? That's what we're going to be exploring in our article today. Read on if you'd like to find out more.
1.) Overcoming the Digital Divide
One of the biggest problems the pandemic has caused is the 'digital divide'. This is referring to the schoolchildren who cannot access their education because they don't have the internet or a computer at home. According to a survey by The Telegraph, more than a third of parents who had children between ages 5-16 did not have access to a computer. Even those who do have one in their household might require it for working from home in order to keep the family afloat. In a bid to tackle this, the UK government announced that they would temporarily provide free laptops and 4G routers to those in need. Meanwhile, other EdTech developers have offered students free access to their apps so those that are disadvantaged can still enroll for online education.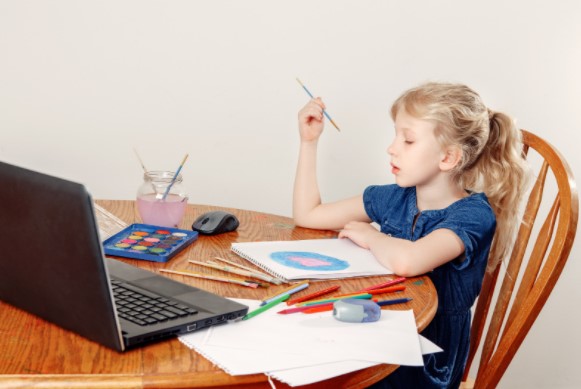 2.) Supporting SEND Students
Schoolchildren with learning difficulties have often struggled with online classes because it has added yet another obstacle for them. As always a "one size" approach rarely fits all. These students need extra support from their teachers and this is harder to achieve remotely. As a result, online tools are now being used to ensure there is regular face time with teachers that SEND students to know and trust. This kind of interaction helps these students to experience a bit more normality, thanks to EdTech tools and the industry.
3.) Teaching Presence
It's not just EdTech providers that have changed because of the pandemic. School leaders and educators are also having to evolve. According to reports, 75% of student time is self-study but how do teachers steer their students in the right direction? A large part of the day during remote working is with students working on their own but with the use of EdTech Teachers have been able to continue to provide regular feedback and input.
EdTech software like Classroom.Cloud has been massively beneficial in this regard. This solution, for instance, allows teachers to launch selected web resources in a lesson or block others that might be a distraction and at its heart, to be able to monitor student's screens and activity during lessons.
4.) Upskilling for the Future
Even before the coronavirus outbreak, schools were having to revaluate the education system because technological advances have presented new opportunities on how to deliver teaching and learning. The pandemic has further exaggerated our need for digital 'upskilling' in schools. Unemployment in some industries is at a record high, whilst demand for services is unmanageable for others. EdTech software developers are attempting to cater to this new need for digitally aware schools.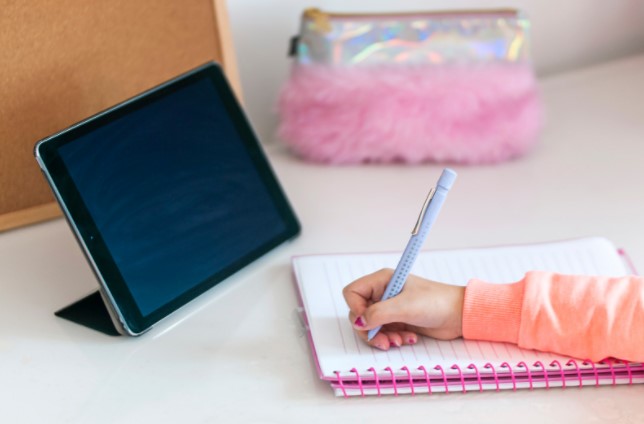 5.) Moving Beyond Standardised Tests
The pandemic has also highlighted how ineffective the end of year standardized exams would have been. As teachers have relied more on EdTech to remotely monitor how well their pupils are understanding and embedding learning, it has quickly become abundantly clear the need for effective continual assessment. Therefore, education systems must move beyond these 'one size fits all' standardized tests and find new ways to deliver assessment based on the subject and checkpoints during the course – especially whilst students are learning from home.
6.) Promoting Community
The mental health of young people has been significantly impacted by the pandemic, as students are no longer able to see their friends. They are also missing out on the sense of community and belonging that schools provide. Resultantly, the EdTech and educational services industries are evolving to try and promote community (even though we continue to work remotely). For instance, some software allows students to work on projects together, whilst other services have break rooms for chatting and collaborating about the school material. And the education edition of Minecraft also enables students to play and learn together in a safe online space.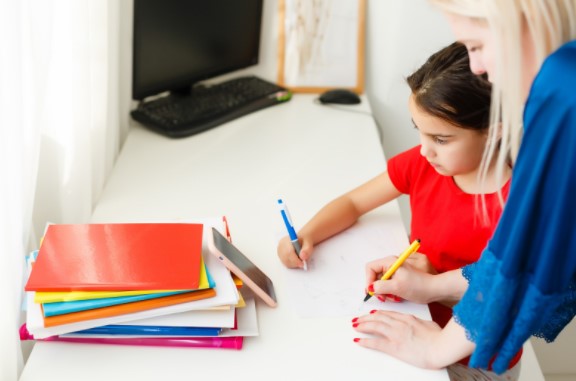 7.) Creating Remote Resources
Most popular EdTech software was designed to be used by teachers in the classroom. As this isn't possible when in lockdown or if a "bubble" of students is isolating, EdTech developers have needed to adapt their services so they can be used remotely. For example, rather than being installed locally, they are hosted in the cloud. What's more, these services have become more focused on creating resources that can deliver an effective education remotely. This includes finding new ways to engage students through online learning tools and activities.
These are some of the main ways that the EdTech sector is evolving in response to the pandemic. Hopefully, this means teachers can still deliver, and students can still receive a broad and effective education despite the new challenges they face.
Author Profile
Blogger by Passion | Contributor to many Tech Blogs in the United Kingdom | Fascinated to Write Blogs in Business & Startup Niches |