Let's devote time to solving an urgent problem — moving the site from HTTP to HTTPS. Have you ever used Chrome or any other browser and seen the notification "The connection is not secure"? This often indicates that the website uses an insecure HTTP protocol.
It is recommended that you switch to a secure connection as soon as possible so that site users do not face a similar notification at the entry. Moreover, you can use https://soax.com/website-availability for secure, reliable proxy and SEO tools to make your website even safer.
The relocation of the site is somewhat reminiscent of an ordinary apartment relocation, which is familiar to everyone, if not personally, then definitely from hearsay. All this hustle and bustle with collecting things, choosing a transport and a loader, worries: will it be better in a new place?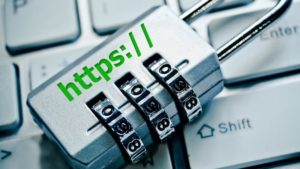 Concerning the site's transfer to HTTPS, we can confidently claim that it will be better and safer, first and foremost for site visitors and, of course, the ranking of your resource in search.
Moving the Site from HTTP to HTTPS
What Exactly Is an HTTPS Secure Connection?
At the same time, 3 levels of protection are used:
Authentication: It protects the user from redirection to the intermediary's site; that is, it guarantees, for example, that the client will get to the right online store and will not be intercepted on the way by a competitor, a hacker.
Data storage: The protocol always records and remembers the smallest changes in the information on the site.
Encryption: Virtual burglars won't be able to view or access the users' data on your resource.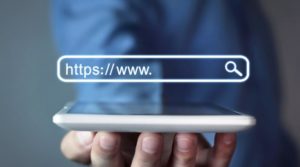 If the website or blog is still using the HTTP protocol, your connection to it is not safe. On three levels, HTTPS protects the resource and its visitors from the malicious deeds of Internet criminals.
SEO Promotion of the Site and the HTTPS Protocol
Even 4 years ago, Google stated that the connection is one of the ranking factors of a site. It now states that your connection is not safeguarded when accessing online space that do not want to use the HTTPS connection protocol or have not yet been able to do so.
What happens if you do not use an encrypted protocol:
There is a chance to fall under the filters of search engines — for non-compliance with the requirements of search engines. What does it threaten? The site's position will grow slowly, and you will not get into the TOP 10.
The site is at risk of becoming a victim of an attack by hackers — they hunt for confidential data of visitors to your resource, for example, bank card number, username, etc.
First, this applies to online services, online stores, banks, and other virtual organizations, on whose sites users leave personal data.
How will utilizing a secure HTTPS connection help?
Firstly, it will help to win the trust of customers. The encrypted protocol ensures reliable storage of any information. By default, potential customers trust a resource with a connection icon — a lock.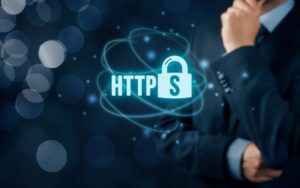 Secondly, it will help increase your issuing position. Google search engines are growing "smarter" by the day, doing everything possible to direct consumers not just to sites containing the relevant keywords from the query but also to safe resources with engaging, expert content. A secure protocol is one of the good elements in portal ranking.
Author Profile
Blogger by Passion | Contributor to many Tech Blogs in the United Kingdom | Fascinated to Write Blogs in Business & Startup Niches |