Human Beings often want to try a new hot trend without researching a lot about it. Today, cloud computing is a hot topic of discussion. The investment in cloud computing is increasing at a tremendous rate, and it will not slow down anytime sooner.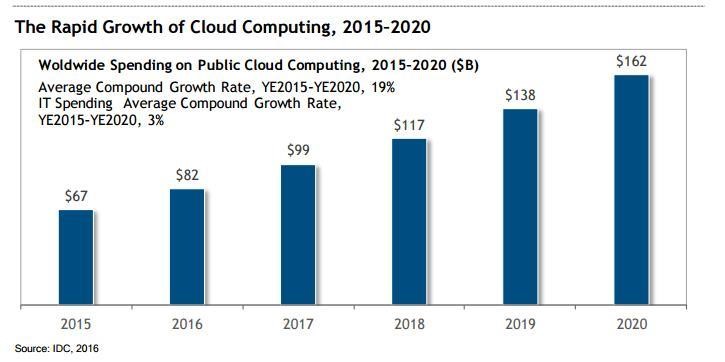 Just check out how much corporations are willing to pay for cloud computing professionals.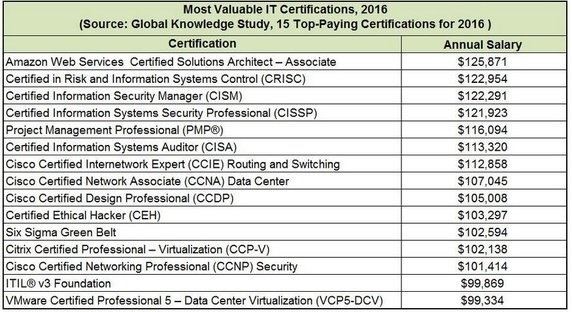 The certifications like cloud solution architect certification tremendously boost your value as a professional. However, the question here is if this technology is a next big thing or a fad that will go away.
In this article, we will try to see if cloud computing is fueling business data or if businesses are investing money with false hopes.
Do Cloud Computing Services Drive Business Data?
The study shows that the return on investment on cloud computing is impressive and the performance continues to improve over time. Hence, we can say that cloud computing services do fuel the majority of business data management. We will examine the logic behind this statement in this section of this article.
Previously, there were traditional data centres in organisations. The professional IT employees were responsible for handling and maintaining that data centre. The cost was higher to support those types of the data centre. However, the introduction of a cloud system has managed to attract almost all organisations to use the cloud computing services.
According to Cisco, the cloud data centre will be responsible for around 95% of total data centre traffic. The thousands of businesses sign up for cloud computing services every single day. They are in love with the whole new type of automation that are offered by cloud providers.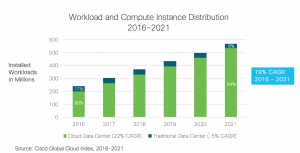 The current world is dynamic than ever before. We are producing a massive volume of data every single second. Experts even predict that we may reach a large 163 Zettabytes of data by 2027. Currently, there are:
More data
Higher workloads
Greater number of devices
An increasing number of users
The expectations of organisations are getting higher. Today, they want data centre providers to carry the majority of their IT load. The organisations are more demanding today than in the past. They want automation, better security, and lower costs of managing data. Due to the growing organisations' demand, the traditional data centre providers are teaming with cloud architects to create an intelligent system, fostering automation from hardware to software.
Most of the businesses are depended on cloud-based data centre now. With that said, they also have firm control over their resources both inside and in the cloud. The service providers like Microsoft SCCM/SCOM, BMC, and so on are trying to bring together massive system into one single management umbrella for offering dynamic cloud workload environment.
Moreover, Cisco has made it possible for administrators to develop their virtual hardware layer along with separate virtual profiles for their servers and blades. We can easily integrate this hardware with a software automation tool like SCCM.
From a cloud layer perspective, there are advanced platforms like OpenStack and CloudStack that have formed an automated and orchestrated cloud environment, which are able of dynamic scaling.  Let's break down the whole cloud automation system:
Server Layer: The data centres only require one server profile, and they can add new servers along that setting. The traditional data centres are jumping into the cloud-based model, bringing in high-profile blades and servers. It will make them agile and proactive.
Software Layer: We can automate all applications via usage and resource utilisation. There are load-balancing tools that can help administrators set the threshold for significant applications to run within the environment. If one server receives higher usage in an application, the administrator can host it in some other servers.
Virtual Layer: The modern data centres are almost all virtual. There are pieces of software like Citrix's Provisioning Server that allows administrators to revolutionise workload provision process. It is a no-brainer to create a new server to take the load if one virtual server is overload. It is easier than ever to create an automated virtual server environment that can be monitored and controlled.
Cloud Layer: This field is still emerging. We can see huge organisations that are using technologies like CloudStack, OpenNebula, and OpenStack. They are trying to integrate these technologies with Hadoop and MapR. With these advanced technologies, organisations can use distributed data centres and can control all of them via a cloud-control software platform. Engineers can manage and monitor the health of distributed servers.
Data Centre Layer: Data Center layer is not automated yet. However, we have witnessed robotic arms controlling massive Google libraries. We may soon see robots automating the physical data centre layers. However, the automation in the physical data layer is still yet to come for now. However, many experts firmly believe that we can see automation in the physical data centre layer shortly.
The Cloud Computing will soon be fit for every type of Organisation
Almost every bit of data centre traffic will be cloud-based traffic soon, but it does not mean that traditional data centre will vanish right away.
The organisations that require special regulatory surveillance, compliance, and those that are infrastructure-depended may not want to go for cloud storage. For instance, health services may be hesitant to switch to cloud storage due to compliance concerns.
However, the modern cloud providers are now striving to offer security services that could even surpass private data centres. With so much investment pouring into cloud computing, we can assume that cloud storage will be the total driving force of business data.
Conclusion
Around 74% of Chief Tech Financial Officers have given an opinion that cloud computing has the most desirable impact on their businesses (Source). Keep in mind that due to the rise of information technology, the volume of data will keep on increasing along with the demand of data-related professionals and cloud computing professionals.
As a business person, you should keep on increasing your investment in cloud computing with the rise in the volume of data. From the perspective of an employee, you should focus on improving your data skills and cloud computing expertise.
Author Profile
I'm an SEO Analyst at ClickDo Ltd & Expert at Building High Authority Links & Local Citations, Also, I help Business Owners in the UK by flooding more Leads to their Business by ranking their website organically and also by using paid campaigns like Google Ads/Facebook Ads.