Google Pixel a brand from Google that stands for best camera, which actually justified at each version of its release. Now, the launch of Google Pixel 3 suggests the same, as it gives the best camera with smart machine learning technology, which shows it is the best of the lot. It will be released on OCT 18 in the US and from NOV 1 in Australia and the United Kingdom, where other countries scheduled. The price varies at places, here, we put down the money on the UK.
64GB Variant – £739
128GB Variant – £839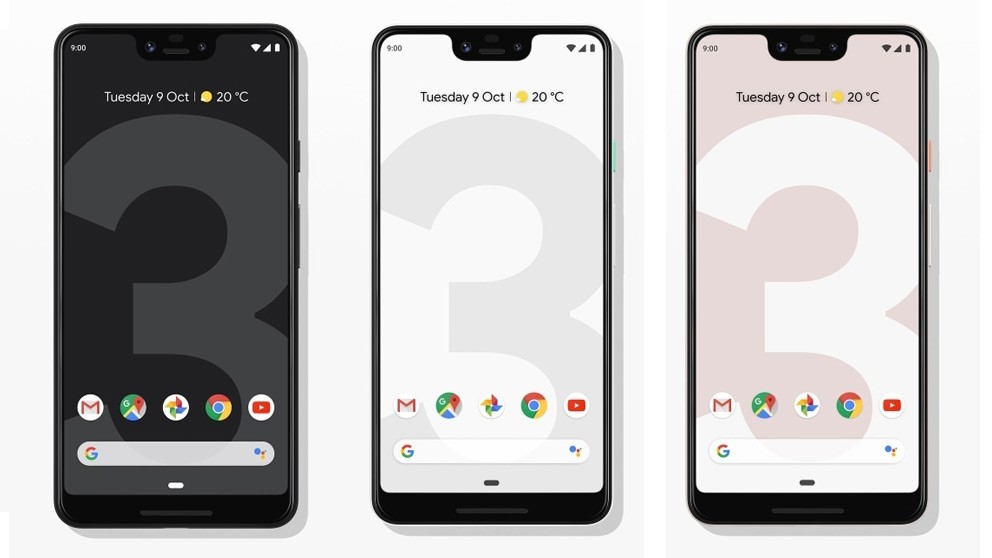 Keynote on Google Pixel 3:
As always, Google Pixel stands for its dual tone colour with a matte finish at down.
It comes with better Wireless Charging and LTE Connection. The wireless charging comes for the first time in Pixel Edition, since Google Nexus 6.
You won't find a Headphone jack and external memory card option in this edition as well. You just have to choose between the 64GB and 128GB Variant which comes along with it.
Google stands with C Type USB Port and interesting added the SIM Slot next to it at the bottom. We may expect this in other brands as well.
It is a 5.5 Inch, quite a compact mobile with OLED Display Screen, where the weight ranges at 148g that doesn't make you feel like having a brick in hand/pocket.
2,915mAh – The battery looks to be low at the number, which gives a high hope of good standby time comparatively as the previous edition ends at 2,700mAh. It runs under Google's Android 9 Pie operating system that makes things smooth.
When it comes to speed, the processor named with Qualcomm Snapdragon 845 with 4GB and 6GB variant. Our personal suggestion is to go for the 4GB variant, considering battery and price variation between them. It will not make any big difference and gives smooth performance than most of the smartphones.
Finally, The Camera with machine learning Smartness gives an X-Factor edge to Google Pixel 3. The Megapixel ranges at 12.2 which is a good number game for the camera with f/1.8 aperture. The aperture is not the fastest, yet performs really well under low light when compared to its competitor name iPhone XS.
Front Facing Camera Stands For two 8MP cameras, which falls for Group Selfie lovers. In aperture f/2.2 and f/1.8 for the wide-angle and normal lens respectively.
The verdict on Google Pixel 3 must be good enough to know about it, where you get to see the most important features and highlights. Our personal final statement is, everything looks above the mark expect battery, which could have been better for its standard.
Author Profile
I personally rely on technologies and gadgets around the market to be a tech geek. It is good to stay updated with the technologies all over the world.
Be Unique And Grow Higher!