The buzz for "swipe to reply" feature in WhatsApp For iPhone has gone viral. Now, the same feature had put down its mark on android platform as well. The feature will let the WhatsApp users to reply quickly, which will be available from the Beta version 2.18.300. Though the feature got released for iPhone users in June last year, the expectations on WhatsApp Andriod had got faded out after a time. Now, they have reportedly released the beta version for Android users to gain the experience.
Previously one has to hold the message and tap on the reply button to literally reply to a message, which has been simplified. The experience to engage with WhatsApp will be faster and quite close to user-friendliness. It will be highly efficient in WhatsApp groups conversations.
Dark Mode and External Sticker Packs Download Feature:
In addition to this feature, they have also said that there will be a dark mode feature, where you can change the background screen to a dark black colour, which is similar to night mode. We can expect this feature on both iOS and Android Platform soon. There will also a possibility of sending stickers after downloading from the external pack. It's similar to the one like hike, where the people used most can easily relate.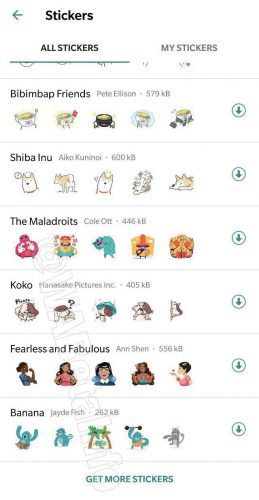 PiP Mode – Floating Window Feature:
With all this happening, there comes the new feature which we have already experienced in some other platforms. The floating window feature, which we had highly seen on Facebook and Youtube. It will allow you to use the app interface even while streaming the video. It is simply known as PiP Mode(Picture-in-Picture Mode). This feature comes under the version 2.18.301. You can have a better understanding after looking into the following image.
These WhatsApp versions 2.18.300 and 2.18.301 is still not available on playstore, yet you can download it from the third party app store while browsing.
Author Profile
I personally rely on technologies and gadgets around the market to be a tech geek. It is good to stay updated with the technologies all over the world.
Be Unique And Grow Higher!