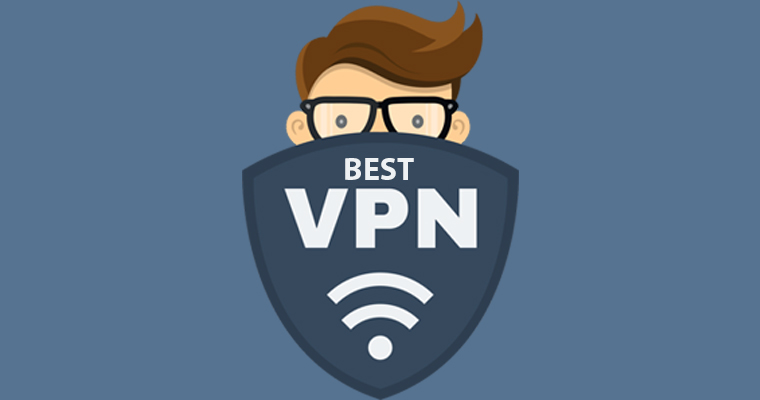 Best VPN UK For All Your Online Needs
8th September 2018
Virtual private network, often abbreviated as VPN, is an app that's used to shield you from unwanted online scrutiny and interference. There's a lot of surveillance that goes on in the United Kingdom and most of it entails monitoring telephone calls as well as online activity. VPNs will help safeguard your privacy online and 'shield' you from any malicious or suspicious activities directed towards you. You're able to bypass all content barriers in instances where some websites are blocked by your local network. Using a virtual private network doesn't necessarily mean that you have something to hide or that you have any ill motives. Instead, it is all about protecting yourself, it is about being able to go undercover and evade any barriers placed on websites you wish to access.
What Should You Consider Before Choosing A VPN?
The market is full of hundreds of different VPNs and while some are free, others are not.
In a nutshell, there are 5 crucial things you'll need to consider before choosing the right VPN for your device;
The number of devices to connect; how many devices are to be connected to the VPN, your phone, PC, or both? How many users will be connected? Some VPNs allow for multiple connections simultaneously while others don't
Payment Mode; depending on the level of anonymity that you wish to maintain, there are some VPNs that accept clandestine payment methods that are hard to trace. These include cryptocurrencies like Bitcoin. However, most VPNs accept payment via PayPal, Credit Cards and Bank transfers.
Free Trial; it's also worth noting that some VPNs offer free trials for 30 days, during which you're able to test and use the software. Others don't offer free trials but instead, offer you monthly subscription plans.
The number of servers; this is a bit complex if you're a newbie and we'll discuss it later in this post. But basically, the more servers that the VPN provider has in different areas, the better! Why? There's a concept known as Geo-spoofing whereby you can access all kinds of content from any geographic location in the world.
Does the VPN provide a Kill Switch; what happens when your VPN subscription expires? Does it instantly 'neglect' you by allowing sites to connect to your internet thus risking your online activities? Most modern VPNs come with a Kill Switch that automatically halts all connections until and unless you've disabled it.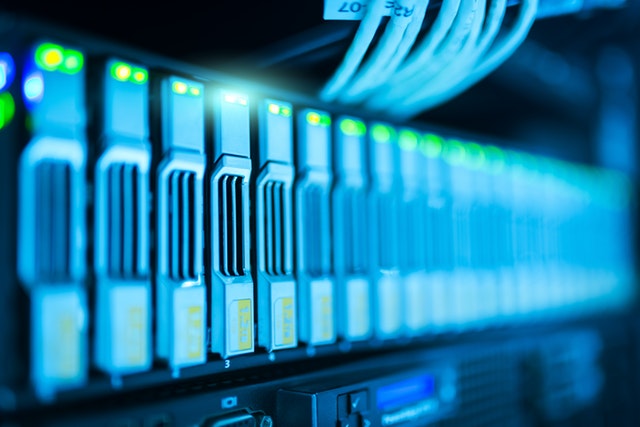 Below, we have compiled a list of the best VPNs for different devices and different scenarios. Mind you, the best VPN for Android may not necessarily be the best for torrenting or use with an iPhone. Here at Tech ClickDo, we're a community of tech geeks and we've taken time to test each of the mentioned VPNs below. We don't promote or market any brand, meaning that our reviews below are as accurate and unbiased as can be. Ours is just to share our experience testing the VPNs and inform you, hopefully, you'll be able to make a more informed decision. Here we go;
Best Free VPN; there are numerous free VPNs that you can use here in the UK. However, the important thing to note is that different free VPNs are suited for different devices; there's no one-size-fits-it-all. In other words, the best free VPN for Android is different from the best free VPN for Netflix, Torrenting, Mac, Chrome, and so on so forth. So, what device do you have in mind? Secondly, there's a reason Free VPNs are really free; you get to pay for them in one way or another, whether in terms of annoying ads, limited speeds, or even malware.  TunnelBear is one of the most popular VPN for beginners; it is user-friendly and easy to navigate through. As a free subscriber, you'll enjoy total anonymity as your IP and data logging are all hidden. There are no annoying ads and like aforementioned, the interface is just the best for beginners and newbies. The downside, however, is that you're only given 500 MB of traffic every month (this may be a disappointment if you're looking to stream or torrent content). The company grants you 1GB of free traffic if you Tweet about their product, which is not so bad, right?
Best VPN; without a doubt, Express VPN leads the way, millions of users around the world use it. Remember the 5 considerations we mentioned earlier including the number of servers? Express VPN is based in the British Virgin Islands and has over 1000 servers located across 94 countries. Apart from the fast connection speed and round the clock customer care service, Express VPN supports BitTorrent and P2P. Not to mention the smart DNS activation option that enables you to geo-spoof your location.  The only major cons of this VPN are that it doesn't have a free version, plus it can only support 3 connections simultaneously.
Best VPN in the UK; another great VPN that never disappoints and doesn't log any of your data is IPVanish. With other 700 servers across 60 countries, this VPN is unique in that it is compatible with Android, iOS, and OS X. other standard features you can expect include automatic cycling of your IP address and a kill-switch, plus enhanced DNS leak protection. But that's not all, the main reason we ranked IPVanish as one of the best VPN in UK is that it can support a maximum of 5 connections simultaneously. It doesn't have a free version; however, when you subscribe you're always offered a money back guarantee window of 7 days. The payment options include PayPal, Credit Cards, and Bitcoins.  The download speed can be inconsistent at times.
Best VPN for Kodi; if you live in the UK and wish to watch the American Football League Finals live, for instance,  you'd need to install some add-ons and plugins on your device. Usually, you can't add these add-ons if you're outside the US. But with Kodi VPN, you're able to easily install these add-ons and enjoy all your favourite channels. Now, when it comes to streaming online content, two aspects are very important; fast connections, and good quality of the images. Thus, if you're looking for an ideal VPN to add to your VPN box, perhaps you'd want to consider trying VyprVPN. It's one of the best for HD streaming, at super fast speeds. During testing, we actually learnt that the download speeds are twice faster compared to when the VPN is turned off.  Other typical features include a NAT Firewall, Kill Switch, and DNS safety protection. The VPN can support 3 to 5 devices and offers a 3 day free trial period.
Best Free VPN for Android; Google's Android is still very popular with many UK Smartphone users and consequently, almost every VPN strives to be compatible with their OS. The thing with most free android VPNs is that they tend to come with some limitations but if you're looking for a basic VPN for casual surfing, then this shouldn't be an issue. For instance, TunnelBear still ranks as one of the most popular 100% free VPN by Android users. But you'll only be able to access 500 MB of free data each month. This means you can't streamline videos or even watch your favourite episodes on Netflix. There are however options to pick a paid package and get to enjoy unlimited download limit or limitations on the number of countries you can access content from. Besides, you're also able to connect more devices.
Best Free VPN for Kodi; in the real sense, there's nothing really like free VPN for Kodi. There are only VPNs that offer free VPN services over a period of time. Having said that, CyberGhost deserves a top spot when it comes to a secure, easy to use free VPN for Kodi. It gives you a great experience while protecting you using encryption known as 256-AES technology; any hacker trying to steal your data or track your online movements has zero chances of succeeding. One thing that we really liked about CyberGhost is the fact that even with the free trial, you're able to access and select 3 models of; Surfing anonymously, Torrenting anonymously, or unblock streaming (enables you to streamline videos and TV shows that are restricted on local networks). Unlike like other Free VPNs that usually offer a limitation of 500MB during the free trial, CyberGhost imposes a 3-hour restriction for every session. A notable disadvantage, however, is that the free plan doesn't allow you to use multiple devices; you'd have to subscribe for a paid package.
Best VPN for Android; VPN for your Android device will go a long way in helping secure you from public networks, you're also able to stream favourite shows and TV episodes even when they've been blocked on the local networks. Windscribe is a free VPN for Android that offers you approximately 10GB of free usage per month. An interesting thing about this VPN is that it has its own inbuilt browser that automatically blocks all ads; you're able to browse without annoying pop ads. You can stream your favourite movies from Netflix although at slower speeds.

Best Free VPN in the UK; Most of the leading VPNs in the UK market today like ExpressVPN, CyberGhost, aren't really free as you have to pay a monthly subscription. However, there are a few like Hide.Me that have free versions. Hide.me has servers across over 30 countries (although the free version limits you to just 3 servers) and offers fair connection speeds, considering it's a free VPN. You'll also have access to full customer care team support, plus there are no popup ads or any collection of your logging details. However, you can only access 2GB of data on any given month. The VPNs premium version ensures that you have no data limitations and that you can connect up to 5 connections simultaneously.
Best VPN for Torrenting; without beating around the bush, the truth of the matter is that downloading videos, video games, films, music, has become incredibly popular over the last couple of years. This is despite efforts by regulators and internet providers to bar people from doing so on the basis of copyright infringement, their geographical location, and so on. Not that ClickDo condones copyright infringement of any sort, just that we care about your online safety. Torrenting entails many users coming together to help share the contents of a larger file, in small bits so as to potentially capitalize on superfast downloading speeds. But the problem is the other users you share files with are able to see your IP address. Which is why using a VPN for torrenting is a sure way to help retain your anonymity. NordVPN is one of the most secure VPN for torrenting, it performs excellently and has steady speeds during downloads. Plus it is one of the few VPNs that protect you with a double data encryption layer of protection. This is done by using 2 or more differently located servers for enhanced security. NordVPN has a free 3-day trial, after which you can pick a subscription package; each package has a 30-day money-back guarantee.
Best VPN service; when we speak of the best VPN service, it'll depend on what one is exactly looking for. Some VPNs are deemed as good because they offer free trials, others because they have more servers in different countries, the number of devices you can connect simultaneously, and so on. Thus, a good VPN should combine all these features and in that regard, ExpressVPN stands out. It's versatile and all rounded; it works just as well on your android system, on Mac, Linux, Windows, iOS. It has over 2,000 servers in over 140 locations spread across 94 countries. Whether you're a newbie who's still learning the ropes of online streaming and torrenting or are an experienced tech geek, ExpressVPN's live chat support that's offered 24/7 is a godsend. It supports a variety of VPN protocols and has strong and secure encryption systems in place. The VPN doesn't have a free trial plan; you'll have to pick a Monthly subscription plan, a 6-month subscription plan, or an annual subscription plan.
Best VPN for iPhone; unprotected web traffic can be easy to hack or snoop into. Each time you quickly turn on Wi-Fi in public places on your iPhone, be it at the airport, coffee shop or wherever, the hot spot owner can very easily pick through your communications if they needed to. The good thing about having a VPN on your iPhone is that before any web traffic from browsers or