Gaming is passion and love for every people, but still, they couldn't find enough resource to utilize. Here, we recommend the top 3 gaming laptops in 2018, that will make you concentrate only on the game and avoid the stress of slow down and stuck in between the process. These laptops are powerful and expensive as well, but to understand that the value of the product depends only on its quality and deliverability assured through the technology. Instead of saying this as laptops we can call them as gaming machines.
Gigabyte Aorus X9 DT (i9-8950HK, GTX 1080, FHD):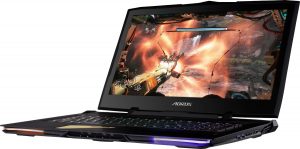 The device will show the speed at its best for gaming. It is a stationary replacement for a gaming desktop, where one can handle this anywhere at any place. The X9 DT laptop has Nvidia's fastest GPU as GeForce GTX 1080 and Intel's fastest ever mobile CPU as Core i9-8950HK. So, that states the standard of Gigabyte Aorus X9 DT for gaming. The other features include memory – 32768 MB, display with the resolution 17.3 inch 16:9, 1920 x 1080 Full High Definition(FHD), Intel HM370 – Mainboard and Realtek ALC1220 – soundcard. The prices vary at places but as of now in UK – £2,999.99.
MSI GS65 Stealth Thin 8RF:
MSI GS65 Stealth Thin 8RF is a product of MSI to prove their presence on laptop gaming market. G65 is an improved version of GS63, which made every hardcore gamer to talk about the device.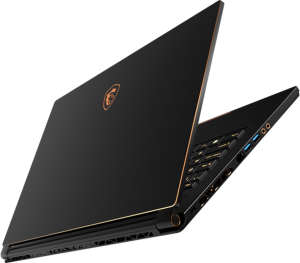 It stars with
GeForce® GTX 1070 8GB GDDR5
Intel® Core™ i7 processor – Latest 8th Gen.
World's first 144Hz thin bezel
Ultra-thin and light 17.9mm, 1.88kg respectively.
Ultra Data Transfer up to 40Gbps at One Port
5V/3A Device Charging
The price at BOX in the UK is £2,399.
Microsoft Surface Book 2 15″:
The market is not widened until Microsoft enters into the category.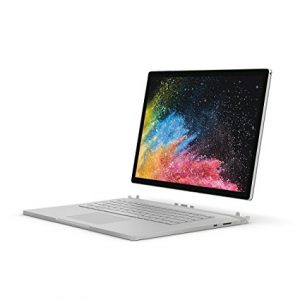 Here, they showed the presence in gaming laptop as Microsoft Surface Book 2 15″ – The Powerhouse of performance. It comes with latest quad-core powered Intel® CoreTM processors and NVIDIA® GeForce® GPUs to show best graphics performance. It adapts to the way we work in a different mode like Laptop, Tablet, Studio and View mode. You can prefer the device with the alternative size fo 13" instead of 15" as higher end, where the prices start at £2,400.
Author Profile
I personally rely on technologies and gadgets around the market to be a tech geek. It is good to stay updated with the technologies all over the world.
Be Unique And Grow Higher!