BetSlayer is an arb finder which gives excellent value for money — offering both mobile & desktop compatibility, 32+ bookmakers, and ongoing support.
Main features
The simple-to-use Betslayer interface is completely cloud based, meaning there's no need to download any software. The Betslayer pre-match refresh rates are fast, providing subscribers with lots of opportunities to regularly profit from arbitrage opportunities. All arbs display in an easy to read table, with functionality that takes users directly to the bet slips at the Bookie.
The arbitrage calculator pop ups on the right hand side when you click on an event. It displays all relevant information such as market, stakes & profit %.
Betslayer also has a handy Profit tracker. By clicking on the add to profit tracker button in the arb calculator it adds it into your profit tracker. The Profit tracker allows you to see and track your bets and the profit you get from them.
Filters
The filter menu allows you to filter the arbs you see in the table based on your preferences . A set of checkboxes allows you to enable or disable some features like grouping surebets by events, filtering arbs with different rules, bookmakers and rounding your stakes.
These conditions can be grouped under a custom filter and saved.
Calculator
Every surebet can be calculated on the built in calculator. You just need to specify the total stake or the stake for one of the outcomes and the calculator will calculate other stakes, the arbitrage percentage and profit on each.
Support
Support at Betslayer is available seven days a week. Users can email or send an inApp message to support staff. There is also a strong Facebook community, where users can post messages and get help from other members very easily.
Betslayer also has great arbitrage betting content and training videos, ranging from how to start arbitrage betting to how to use the advanced tools and track your profit. Those are very helpful and cover all the main things, so if you are new to arb betting you are able to get up and running quickly.
Subscription Price
Betslayer is only £49 a month — and slightly less for longer subscription packages. It offers a free 7-day trial as well as a 14 day money-back guarantee if you're not totally satisfied. For such a small investment, Betslayer is a great place to start arbing.
BetSlayer Boasts
Supports 32+ bookmakers

Mobile & desktop compatibility

Football, Baseball, Basketball, Tennis & Handball.

Simple table layout

Filter functionality

'Add to betslip' functionality

Free arbitrage betting courses and walkthroughs

7 day free trial, and 14 day money back guarantee

Biggest arbitrage betting facebook community

Regularly updated based on users recommendations
Conclusion:
If you're familiar with Matched Betting but want to get into Arbing, then Betslayer might be for you. It offers a similar 'low subscription, high reward' proposition. It also has a good community feel, by providing free arbitrage betting tutorials, as well as a busy arbitrage betting Facebook group.
Author Profile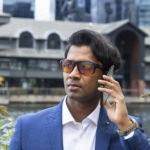 The CEO of ClickDo Ltd. and
SeekaHost Ltd. helping businesses grow online with latest digital marketing techniques.

With #1 ranking for "SEO Consultant" In London, UK I lead by example.