Today, almost every modern company use content marketing in this or that way. And it seems to be a great trend. But the sad truth is that most businesses fail to implement their content marketing strategies successfully. They invest money in content production but achieve no results.
If you want to boost your content marketing efforts, read this article. Here you will find six essential tips on how to increase your conversions and accomplish your business goals.
Put the quality first
According to statistics, companies that publish more than 16 blog posts monthly, gain about 4.5 times more leads than their competitors. For this reason, most digital marketers try to produce as much content as possible.
But the quality of the content is still more important than its quantity. So keep it in mind while working on your content marketing strategy. It's better to post ten high-quality articles than 50 poor-quality articles.
Every piece of content you create should be perfect in terms of grammar. Also, it must be valuable and interesting for the target audience.
If your company is not able to produce big amounts of high-quality content on its own, feel free to utilize the following services:
People Per Hour. You can use this freelance platform to find experienced content creators. Browse the profiles of freelancers and choose the candidate, who has background knowledge in your field.
Trust My Paper. It is a writing service, where you can order any type of content you need. Whether you need to create product descriptions, social media post or presentations, feel free to visit this website.
Grammarly. This tool helps to check the texts for grammar mistakes, typos, and spelling errors.
Make your content shareable
If you want to boost your marketing efforts, you should focus on the production of shareable content. You should create videos, infographics, quizzes, and list-based articles. These types of content have more chances to go viral online and increase your conversions.
Let's imagine that you have conducted in-depth marketing research. Now you want to share your findings with your target audience. Which type of content will you create? Here you have at least two options to consider:
Write 50-pages report that discusses the results of your research in details.
Design catchy infographics to present key findings.
There is no doubt that some of your prospective customers will find your report very useful. But the problem is that not many people will want to read the entire paper. It's highly likely that they will close your report as soon as see the huge number of pages.
But if you create infographics, you will easily engage your target audience. And it's highly likely that people will share your visual content on Facebook, Twitter, and LinkedIn. Infographics will work more effectively than a report even though it presents absolutely the same findings.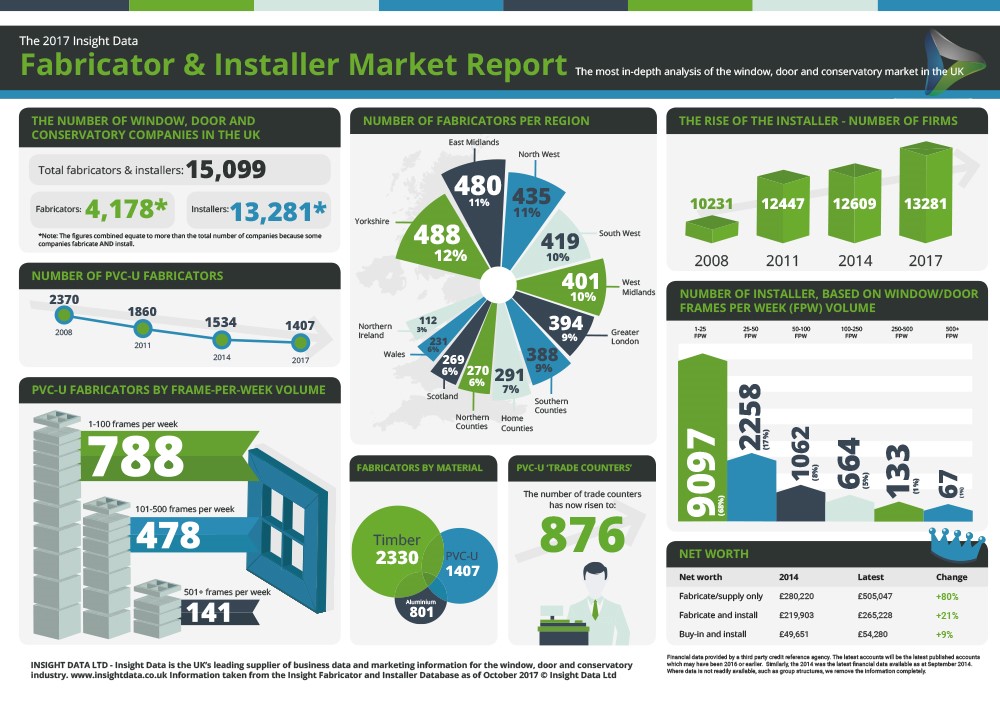 Screenshot source: https://www.insightdata.co.uk/infographics/
As you can see from this example, it's not enough to make your content valuable. It's also important to choose the right format and make your content shareable.
Write for users, optimize for Google
Content marketing and SEO are the best friends. It is a reason why content creators are obsessed with keyword research, readability, and backlinks. Whether you write an article or a short product description, you do it with SEO rules in mind. Don't you?
Well, if you know how to apply best SEO practices, that's great. But you should never forget one important thing: you write texts not for Google, but real people.
If you "overoptimize" your content, it may make your content less valuable for your target audience. For instance, if you overstuff your article with keywords, it may scare readers away. So if you want to increase your conversion, try to find a balance in SEO and content marketing strategy.
Watch the trends
How do you choose new topics to discuss? How do you decide what to write about? If you want to take your business to the next level, you should cover the issues, which are trending on social media.
Take a look at hashtags, which are trending on Twitter. Check your Facebook feed and spot "the hot topics". Create content, which satisfies your target audience's curiosity right here and right now.
Remember that fresh, relevant content is the best tool ever to drive conversions. Do you want to be one step ahead of your competitors? You should be the first who will publish content on a new trending topic.
Design a winning CTA button
Do you publish great content, but the conversion rate remains low? Try to redesign your CTA button. Probably, your current CTA button doesn't look catchy enough or maybe you put it in the wrong place.
To fix the situation, do the following:
Find the right words. If you want to boost conversions, don't use cliché phrases. For example, you can substitute the phrase "share on social media" with a sweet alternative "show us some love".
Make button looks catchy. Who said that the CTA button is just a colourful rectangle? You can adorn your button with an additional visual element, for instance, a heart icon. It will help you to grab the audience's attention.
Choose the most suitable colour. The shade of the CTA button should match the colour scheme of your website. And the text of the button must be readable.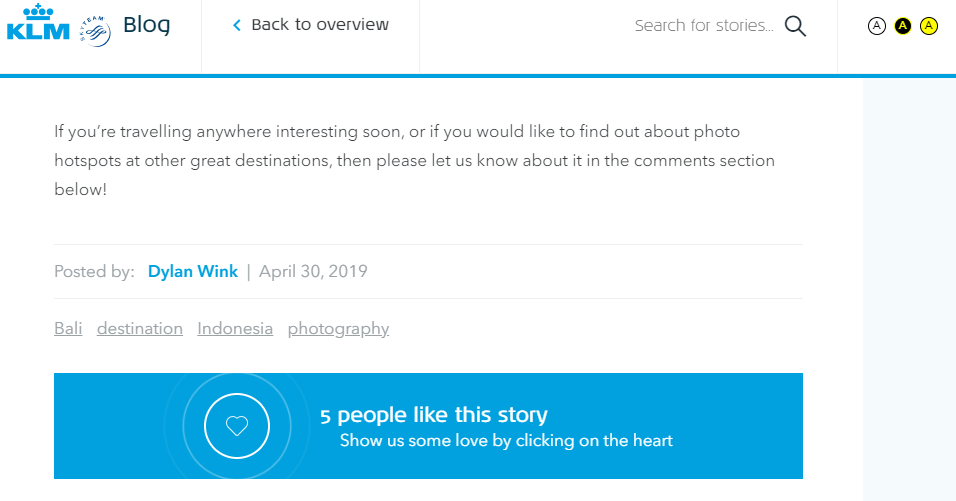 Screenshot source: https://blog.klm.com/top-5-instagram-photo-hotspots-on-bali/
Promote your lead magnets
Do you have a goal to grow your email list? If your answer is "yes", then you should use lead magnets and do it wisely.
Yep, it's not enough to create one lead magnet and wait until visitors come to your website to download it. You should promote your lead magnet on the web:
Share it on social media
Add a link to your lead magnet to every guest post you write
Place the lead magnet to your sidebar
Spread information about your lead magnet on niche blogs and forums
Add it to your email signature
Advertise your lead magnet on Facebook
Screenshot source: https://bit.ly/2LzCf2M
Wrapping it up
If you believe that your content marketing strategy is ineffective, don't hesitate to implement the changes. Use this article as a guide to boost conversions and take your business to the next level.
Don't be afraid to use new marketing tactics. Experiment with different types of content. And you will find your own formula of success.
Author Profile
Diana Nadim is a writer and editor who has a Master degree in Marketing. She combines her passion for writing with her interest in research and creates thought-provoking content in various fields. Diana also runs her own 3to5Marketing blog. What inspires her the most in her writing is traveling and meeting new people. Follow her on Twitter.
Latest entries