Like any worthwhile endeavour, starting an eCommerce business comes with its ups and downs. Here we discuss the 6 fatal eCommerce habits to improve your eCommerce valuation
It presents digital entrepreneurs with the opportunity to create something of their own and realize their dreams or perhaps they get excited about building something one day and selling the next.
Building a business takes grit and determination to grow an enterprise from scratch. As more and more entrepreneurs take to the internet to set up shop and sell via an eCommerce website, the competition is becoming fiercer.
While you may be a terrific manager with the perfect product, if you lack a fundamental understanding of running an eCommerce business, your venture could fail to live up to its full potential.
It is important to understand that while some of the fundamentals of running a traditional business may apply to eCommerce websites, the internet as a marketplace poses its fresh challenges.
Let's look at some of the most common mistakes made by eCommerce entrepreneurs that one can avoid.
1. Choosing the wrong eCommerce Platform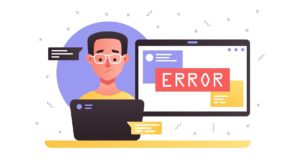 Not all eCommerce platforms are identical. If you choose to run your business through an eCommerce platform, you must ensure that you have considered factors such as the product you are offering, the amount of control you have over it, your budget, future plans for scaling of business, and the customer experience you are aiming for.
It is crucial to select the right eCommerce platform as the wrong choice could throw a wrench in the growth plans, deliver low conversions, pose security problems, reduce traffic, and potentially cause a loss in revenue.
Remember, some platforms may offer more basic features to showcase your products and could come with hidden costs. Options for customizing your platform and the effort involved in it are critical factors in choosing the right eCommerce platform.
Alternatively, many entrepreneurs may want to create their own content management system (CMS) through which they carry out their business. While this gives you the freedom to design your platform freely and customize it to deliver the desired user experience, remember that it is no easy task. You will need the support of professionals in creating your CMS, integration with other eCommerce software, and training to operate it and ensure its upkeep. Moreover, the security concerns with a personalized CMS are multifold and become difficult to keep track of.
2. Poor Website Design and Navigation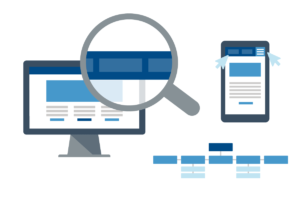 Customer convenience and user experience lie at the heart of an eCommerce business. Therefore, an efficient website design and navigation are key to retaining customers and making sales. The reason is simple – a website with a poor design, low functionality, and safety risks will easily put off and frustrate your customers.
It's important to hire a UX professional – even if a freelancer – to help you optimize your website and incorporate a design that not only looks good but is user friendly and helps drive conversion. Of course, you want to ensure that the content is easily navigable and all features on your website run smoothly.
Businesses often fail to tread the line between user-friendly and SEO-rich content. This is necessary to generate organic web traffic and convert customers. While SEO should be kept in mind, it is also necessary to write product descriptions and other copies in a manner that appeals to the customer.
Another mistake that new entrepreneurs make stems from a lack of foresight – their website design caters only to their present needs. However, if you plan to expand your business, consider using a website design that can be scaled proportionately. Entrepreneurs often fail to plan in advance for additional products, services, and features and how these will be incorporated into the website. Consulting a web developer beforehand can help you evade costs associated with scaling your website down the road.
Here are a few ways in which you can ensure the user experience on your website is smooth
Include a provision for guest checkout. Customers often abandon their carts if a website requires them to create an account. A smooth checkout experience is key.
Use analytics to enhance your marketing efforts. Assess data on sources of traffic, consumer behaviour on your website, and rates of cart abandonment to create a marketing strategy that is right for you.
Offer multiple payment options and allow your customers the freedom to choose their preferred mode.
Use original content and strive to stand apart from your competitors.
3. Poor Product Pages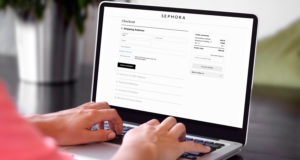 The product pages on your website are where the customers will get all the information needed by them. They need to be created in a manner that is attractive and provides all the necessary information clearly. Often, people will fail to include proper pictures of the products being sold.
Professionally taken, compelling images really help make the difference. Another common mistake spotted on product pages is poor copywriting. Descriptions need to be able to sell the product by including its salient features, and what sets it apart. Clearly written product descriptions in lucid, easy-to-understand language are also key.
Typically, eCommerce entrepreneurs fail to include a good mix of visuals. A mix of videos, photos, and other media should be balanced. While too little visual media makes the website unappealing, too much can often be overkill and lead to poor navigation, slow loading, and overall confusion. Of course, adding customer reviews and ratings give your customers proof of prior customer satisfaction.
4. Poor Customer Service
It goes without saying that poor customer service can really jeopardize your business. With immense competition in the market, it is important that you pay attention to the needs of your customers during the process of the sale and afterward.
Customer support encompasses a number of different actions. Here's some of them:
Responding to messages received on your website
Dealing with comments and queries on social media
Resolving complaints about e-mail and phone calls
Businesses that are impatient with their customers, refrain from offering returns and refunds, respond late and in a manner that is far from satisfactory, or overtly rely on automated responses seldom do well. They have a hard time acquiring new customers and most importantly, retaining existing ones by keeping them happy with their communications. Customers are central to the successful operations of business growth, and poor customer service threatens a business.
5. No Strong Brand Message or Identity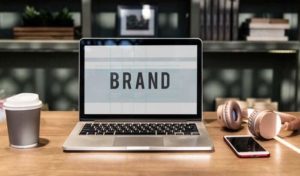 Confidence in your product is important, but it is naïve to think that the product will sell itself. Establishing and boosting brand identity is crucial because it helps make your business immediately identifiable. Entrepreneurs must utilize the avenues of marketing and content to help solidify the brand identity in a consistent and original manner. A robust brand message makes your business relatable and paves the way for customer loyalty.
6. Failing to identify and understand your Target Audience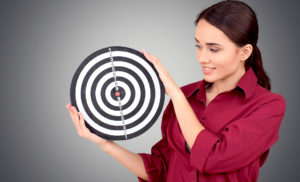 Defining your target audience is as important as developing your product and finding a place to sell it. Without a proper understanding of your product and target audience, all your efforts are nothing but a shot in the dark. It is through market research that you can understand your competitors and customers' response to the product. Market research will also help you determine the price of your product. In fact, pricing products without essential research is one of the most common mistakes made by eCommerce entrepreneurs. Answers to questions around the costs of manufacturing, and the price at which the customer is willing to buy will be revealed only after thorough market research.
While carrying out market research, identify the need for the product you are selling and create a marketing and communications strategy targeted at your prospective customer base. Now, to get a clear picture of who your customer is, you need to understand how your product or service can help them, gauge the efficacy of alternatives to your product and get a sense of their content engagement behaviour. The final question you need to answer is – how does your product help solve their problems?
Conclusion
The bottom line is that despite a shift from the brick-and-mortar model, eCommerce businesses thrive just as traditional businesses do – by placing the customer at the centre of their operations. In fact, a shift to the online space gives entrepreneurs additional tools to understand their customers better and deliver services that are commensurate with the high expectations of buyers.
Most importantly, entrepreneurs must remember that it takes time and effort to build a flourishing business with an effective eCommerce website. Naturally, entrepreneurs will make mistakes, but what counts is how they handle and rectify them. A strong entrepreneur will conduct thorough research and avoid the mistakes commonly made by other players and their competition.
About the Author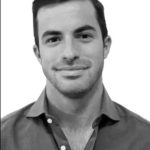 Mark B. Goldfinger is the Senior Director of Growth at unybrands, an e-commerce acquirer which builds and exponentially grows brands operating on and off Amazon. He has amassed over 14 years of experience in various fields ranging from e-commerce to commercial real estate to banking. Before joining unybrands, Mark worked with WeWork, one of the biggest start-ups in the world, helping them expand globally as their Head of Global Expansion.
Author Profile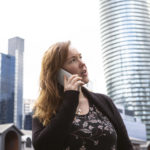 Blogger and Educator by Passion | Senior Online Media & PR Strategist at ClickDo Ltd. | Contributor to many Education, Business & Lifestyle Blogs in the United Kingdom & Germany | Summer Course Student at the London School of Journalism and Course Instructor at the SeekaHost University.