Marketing automation software can be a game-changer for your e-commerce business.
Whether it is publishing social media posts, sending out emails, or executing other marketing actions, if you leverage marketing automation tools correctly, you can create helpful customized content that can fetch loyal customers.
Marketing automation software can also save time, help you track all your campaigns across different marketing channels from a single platform, and increase ROI among others.
Here are some features you can consider while choosing one for your e-commerce platform:
1. Is it easy to use and set up the workflows?
The best marketing automation software tools are those that are quick and easy to set up. It won't take longer than 3 hours of training and will offer ready-made guides and support. You won't have to spend time and effort trying to figure out things on your own.
2. What are the features that your company requires?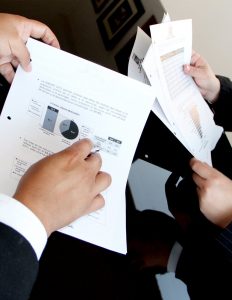 Since marketing automation platforms differ, you have to select one that will be helpful for your company's specific requirements.
Some marketing automation tools are great for revamping email or social strategies, while some tools can help you streamline all of your marketing processes. All in all, a marketing automation tool should help you improve your overall sales strategies.
3. Do you want to integrate your existing technology with your new platform?
If you already have some great technologies, you will want to integrate them with the new system. If the system natively integrates with your existing technologies, you can easily connect and transfer data across your existing platforms.
Ensure that the marketing automation software has an application program interface (API) integrations for the systems that you are using at present. If the system doesn't sync well, it may negatively impact the existing systems.
4. What kind of customer support will the tool provide?
If you are using the system for the first time, you will need plenty of support.  And system failure can occur sometimes, so having extra help can be beneficial. Usually, customer support is provided via phone support, email, or live chat. When unique issues arise, it is better to connect with a human rather than a chatbot.
Also, consider the immediacy with which you receive an answer. Not all platforms offer 24/7 support. Some platforms may even charge fees for offering customer support. If you can't afford that, look out for ones with community forums or online documentation.
5. What is the cost?
This is an obvious one, but you will have to watch out for hidden costs that some platforms ask.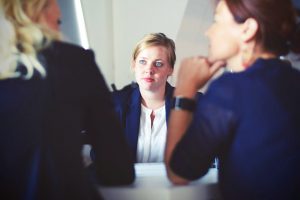 Ideally, you will want to choose a platform that doesn't have any hidden costs. But some platforms charge hidden costs for certain activities or support. If you choose to go for it, you have to be aware beforehand.
6. Is the reputation of the platform good?
Check what companies are using the platforms and read the feedback. You won't want to implement marketing automation tools that have several bad reviews. Obviously, there will be some negative feedback, but the positive ones should outweigh the negative comments.
Over to You
Remember, not every marketing automation tool out there is for you. You have to select one that fits your company's requirements and will meet your goals. Take the time to weigh your options before investing in one. If done correctly, you can gain plenty of benefits and move your company forward.
On average, at present, 51% of companies are using marketing automation software. If you want to provide a cut-throat competition, you have to follow the crowd but find the tool that will best suit your needs.
Author Profile
Blogger by Passion | Contributor to many Tech Blogs in the United Kingdom | Fascinated to Write Blogs in Business & Startup Niches |