Business owners are very cautious about their spending. They like to weigh the pros and cons of every expense before making a decision. Marketing strategies are no exceptions to this rule.
Most business owners are familiar and comfortable with traditional marketing techniques like advertisements, print ads, promotional gifts, TV ads, etc. Concepts like Search Engine Optimization or Social Media Marketing seem complicated and alien to many.
But it is important to make the transition between traditional marketing to modern digital marketing if you want to survive in business today.
SEO is one of the most important strategies in digital marketing. While it can be challenging to implement and take time to show results, the effort is worth it and here are some reasons why:
Visibility
The goal of SEO is to rank high on search engine results pages or SERPs. This is necessary because most people don't look beyond the top few links on a search page. It is rare for search engine users to go farther than the first page during their research. They usually find everything they need on the first page.
So how do you get on to this coveted position? Through diligent SEO. The websites listed on the first page of Google get 91.5% of the traffic share.
A great SEO strategy will ensure your website is optimized according to Google's standards, which will raise its ranking. That means more people will be able to see your website and become familiar with your brand.
The competition for the first page is intense and many businesses use sophisticated SEO techniques to rank high. If you don't follow suit, your website will lag behind and you will lose customers.
SEO doesn't just help with Google. With a good SEO strategy, you can rank higher on other search engines like Bing, Yandex, Baidu, etc. Implementing this strategy will only benefit you in the long-run.
SEO is Actually Cost Effective
Many business owners worry about the cost of a long-term, sustained strategy like SEO. They're even more concerned because SEO doesn't show concrete results for several months, if not a year.
However, SEO is actually cost effective if you plan it well. It is cheaper than other strategies like PPC ads or traditional cold calling.
After the initial audit and implementation, SEO doesn't require much maintenance. You just need to churn out good content regularly.
SEO is an organic strategy, which means it targets prospective customers who are actually interested in your industry and have a high possibility of conversion. It spans across an extended period of time so the investment, which means you end up spending less over a long term.
Because of these factors, it is considered by many experienced professionals to be the most cost-effective strategy.
Great First Impressions
User experience and first impressions influence a brand's image and popularity. If a prospective customer gets a great first impression of your company, it will affect all of their interactions with you. SEO can help establish this great reputation.
There are many strategies that help develop a good standing. Links from high-authority sources, well-written snippets for your website, great content, and other such strategies are designed to impress search engine users.
SEO makes sure the initial interaction between you and your prospective customer is pleased. It also makes sure the interaction remains consistently pleasant throughout their journey towards conversion.
Google recommends using Rich Snippets because it brings more clicks and is more eye-catching. Rich snippets often include pictures, optimized summary, and review rating. This offers your audience a great deal of information, which helps you establish a good reputation as well.
Building Trust and Credibility
People prefer organic results over PPC ads because they trust the links more. Around 71% of the searched conducted resulted in a page one organic click. Around 5.59% resulted in page two and three clicks. Only around 15% of the results ended in a paid click.
This indicates that paid ads don't generate as much traffic as organic links do. This is because most users know Google will only place top quality results at the top of the SERP. If your link keeps showing up at the top of the SERP regularly, you'll have more credibility.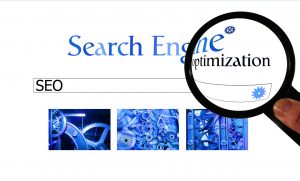 You can also earn a user's trust through things like backlinking, content creating, social media engagement, and similar digital marketing strategies. With SEO, it is easier to showcase your authority in the industry and gain trust.
Earning trust allows you to establish a solid customer base and get their loyalty. It also helps ensure prospects will choose you over other competitors.
Local SEO Brings In-Store Conversions
Many small, local businesses don't invest in SEO services because they don't believe a good online presence will benefit them. However, that's not accurate. A great online presence benefits everyone, regardless of the type of business they own.
Around 75% of local searches translate into in-store visits and these visitors have a high chance of converting. In fact, more than 30% result in conversions.
Local SEO is different from regular SEO. You need to claim your business on Google, make sure the contact information is accurate, and create interesting local content. It is also important to make sure all of your content targets location-specific keywords.
Once you have all of these factors in place, you can reach a local audience and establish a good customer base. You can also gain good visibility through Google's Local-3 Pack. It appears at the top of the SERP and catches user attention quickly.
As you can see, SEO is a very important strategy and a worthwhile investment. Once you have it in place and maintain it diligently, your website will remain at the top of the SERP.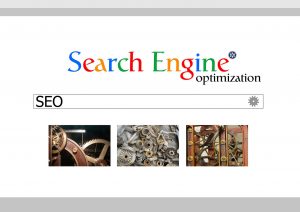 It is important to keep your attention focused on the changes in the search engine world to get the best results. SEO changes regularly because Google updates their engine regularly. By keeping track of these changes, you ensure SEO continues to be beneficial to you.
Author Bio:
Ayushi Choudhary is a Jr. Content writer working with Ranking By SEO. In her corporate life she write many blogs and articles on SEO, Link building, SMO and many more.
Author Profile
I'm an SEO Analyst at ClickDo Ltd & Expert at Building High Authority Links & Local Citations, Also, I help Business Owners in the UK by flooding more Leads to their Business by ranking their website organically and also by using paid campaigns like Google Ads/Facebook Ads.