If you love watching videos, then you must have come across MKV files. MKV files can be described as multimedia container files. They sometimes contain videos, audios, and subtitles in just a single file. These files and especially videos can be difficult to open in most media players on mac.
However, you will have two main options to play these kinds of videos. Option one will be to play the MKV videos on mac using the most compatible media player. The second option will be to play them on a mac by downloading the appropriate codec for the media player you choose.
The best option in this case and especially if you are using mac is to play them using the most appropriate media player.
How to choose the best media mac player for MKV videos
Tons of MKV players can be downloaded online for MAC. They talk of how good they are, but how do you come up with the best player for the best experience? below are features of a good mac player for your MKV videos
A good MKV mac player should have a horse-powered playback engine with excellent codec support.
Should be lightweight for people who always multitask when watching MKV videos on mac.
The interface should match Your favorite look on mac.
Reasons why you should choose 5KPlayer
The new MacBook Pro, iMac Pro and MacBook air have elevated the quality of their surround sound system and video quality. As a result, we have become used to quality audios and videos. Seeing the need for the expectation people have for quality videos and audios on mac, 5KPlayer has lived up to its ability to present the best visuals.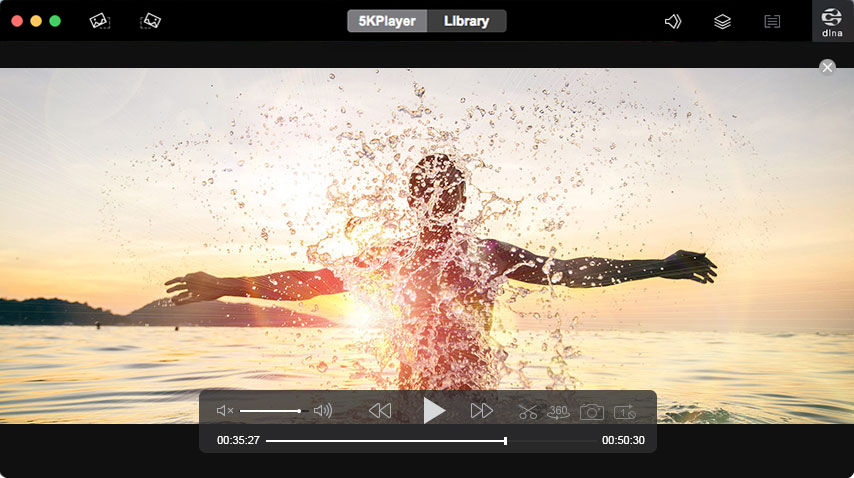 The 5KPlayer does this by ensuring that the playback is up to 4k/8k FUHD. It also can support a surround system of 7.1, taking just a minimum of CPU/RAM. It also has a very powerful playback engine which can play up to 8 bit-depth 4k of MKV videos with ease.
With the 5KPlayer mac player, you don't need any external MKV codec pack. You also do not need any kind of additional plugins or add-ons. The media player can easily download videos online, stream videos on mac. This 5KPlayer also supports other formats like mp4, AVI, WMV, FLV e.t.c. The media player can also convert MKV to mp3.
These are enough reasons why you should choose this media player over the countless media players on the internet.
Main features of 5KPlayer
Play both videos and music
If you love high-quality music, then this is a good media player for you. The 5KPlayer plays HI-FI audios while detecting and playing Rstereo, Dolby and also multichannel surround in any format which might be mp3, AAC, AA3, WMA, ALAC and also FLAC. This a media player that is truly built with a true theatre technology which is meant to give that cosy and private home theatre that you will love.
Online video downloader
5KPlayer is a free HD audio and video downloader that will support up to 300 or more video and online audio sites. With no subscription, 5KPlayer can freely download from many sites such as Youtube, Vimeo, Dailymotion, Vevo, myspace, MetaCafe, MTV, Ustream, Bliptv, Yahoo, Facebook, Instagram, Liveleak and CBS SlideShare. You can also freely download AAC FLAC, MP3 music from many sites.
It can also convert your favourite movie soundtracks to mp3 or AAC music format.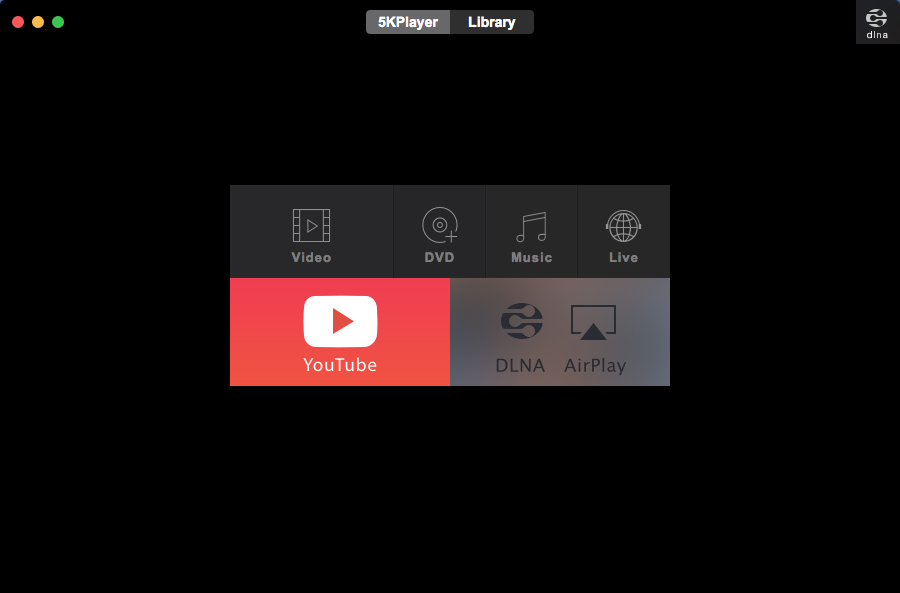 Built with a radio player
Love radio and would to listen from the internet? Then 5KPlayer is the player for you. This media player can receive satellite to help you listen to internet radio from radio stations such as BBC, Kiss, LBC, XFM, Chill, Kisstory, magic, classic roc, gold, planet rock, Kerrang among others. There are other recommended radio stations that you can listen from that are recommended for you. If you specific URLs for subsequent radio you can also use them to listen to internet radio.
A specialized media library
Apart from streaming videos and playing online radio for you, this software lets you stylishly establish your library that you like. You can fix a playlist, list some of your favourite audios and videos in any way that you please. You can categorize your videos and audios in a more personalized manner that lets you create a more specialized home video/audio library.
Many subtitle formats
5KPlayer can play subtitles with so many formats like srt, ssa, aqt, ass, json and other formats. This will save you a lots of unnecessary trouble since you will only need to drag the subtitles you want to the playback window and the subtitle setting will be updated immediately without having to close and restart the software.
Rotation of videos
If you have ever recorded a video and later realize that it was in the wrong orientation, you know how hard it is to view if it cannot be rotated. Luckily with 5KPlayer, you can easily rotate videos to 90 degrees, 180 degrees and also 270 degrees.
How to use 5KPlayer to play MKV videos on mac
Opening
You can open any MKV file on any mac like the MacBook Pro, iMac Pro, iMac, MacBook Air or Mac mini.
How to play MKV video on mac
After you have downloaded the 5KPlayer, click on the video icon on the man interface of the MKV player for mac.
Click on the MKV video you want to play and tap open.
Drag and drop the MKV video from the local location to the interface of this MKV player software.
Right-click on the video you want to watch and click open with 5kplayer.
Set 5KPlayer as the default player of your mac and double click on the video.
Final words
To find a media player that is compatible with your mac device should not be as difficult. The 5KPlayer not only lets you access many videos and audios from the internet, but it also lets you enjoy quality. It also very easy to use, and you also do not need any other additional external add ons. It is a good media player that you can try today.
Author Profile
I'm an SEO Analyst at ClickDo Ltd & Expert at Building High Authority Links & Local Citations, Also, I help Business Owners in the UK by flooding more Leads to their Business by ranking their website organically and also by using paid campaigns like Google Ads/Facebook Ads.