What Does SERP Insights Do?
This tool is designed to save time.
SERP Insights is aimed to make SEO easy, allow in-house teams to understand SEO fast and give agencies and SEO consultants a tool which they can use 5 minutes before a pitch and still have all the information to land the client.
No, really.
Picture this…Imagine bumping into someone who is open to a pitch on the spot.
Without this tool it is almost impossible to gain all the info on keywords, competitor landscape and site metrics. Making sure you don't under charge or promise the impossible to prospective clients.
The reporting features are aimed at making the information accessible and explaining what it all really means. So easy that you will be able to show your clients exactly how much benefit you are providing them.
The scheduled reports allow you to track movements in keywords, top 20 results, position movements within the top 20 changes in site metrics and so much more.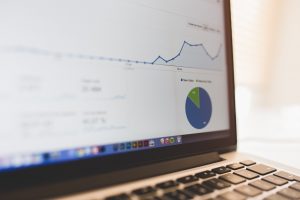 SERP Insights Keyword Analysis
Compare keywords and find the easiest one to rank.
Start by running reports for the page and keyword you want to rank. Compare these reports to see which provides the greatest ROI.
Do this quickly and easily by comparing the reports to see how much work is required to move into a traffic driving position.
Weigh this against how much volume you would gain and you can instantly decide which keyword is going to be better to follow up on.
Even better this tool gives you the information about the type of links and how many you will need to rise up the ranks.
Easily Know How to Rank
Find areas you need to improve to beat the competition.
SERP Insights clearly shows you Site and Page metrics of the top 20 competitors, Trust Scores, Domain and Page Scores, Referring Domains, Mobile and Desktop Speed. This is all information required to develop the best marketing campaign for the target pages.
You can see exactly what metrics the crowd are beating you on all in one place. Follow our guides or other great guides available online to improve those areas and you will see rank improvements.
Track Your Pages
Scheduled reports for your top pages.
Use scheduled reports for your top pages and you can watch them rise and fall in SERP rankings.
Doing this will allow you to immediately react to rank declines by refreshing content and updating the page. Adding some fresh links to it, naturally of course, will also help keep relevancy.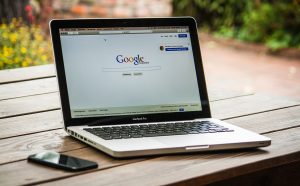 Scheduled reports will allow you to see how your changes to a page affect its rankings and the competitor landscape. If you have made a change and notice an increase in rankings over the next month then this is a sign that you are doing something positive.
Using scheduled reports will also allow you to notice changes in site metrics. If your page speed changes you will notice fast, as soon as you run a new report.
Try The Tool Now For Free
Try our SEO tool for free.
Sign up for a free trial and get access to this responsive SEO tool. We produce guides which explain every aspect of the tool. If there is anything that still isn't clear, then come along to our webinar and ask the questions we love to answer!
Author Profile
I'm an SEO Analyst at ClickDo Ltd & Expert at Building High Authority Links & Local Citations, Also, I help Business Owners in the UK by flooding more Leads to their Business by ranking their website organically and also by using paid campaigns like Google Ads/Facebook Ads.