The car industry is changing at a rapid pace and the technology that comes along with it is nothing short of cutting edge. 2018 was an exciting year with electric vehicles hitting the big time and driverless cars tested on our roads. As we start 2019 there's no better time to look ahead at what exciting car tech and industry break throughs we can enjoy.
AI that recognises human emotion
Kia are hoping to take their self-driving cars a step further by fitting them with artificial intelligence-powered technology. Working alongside Massachusetts Institute of Technology's Media Lab's Affective Computing group to develop Real-time Emotion Adaptive Driving (READ) this car is designed to use bio-signal recognition to tell what you're feeling. It will then adjust its systems within the cabin to uplift your mood by altering the ambient lighting, temperature, music etc. A car that tries to make you feel better, whatever next?
Pay for fuel using your car's touchscreen
Both Jaguar and Shell have recently demonstrated how you can do this when they launched the world's first in-car payment system. In the 2018 Jaguar XE, XF and F-Pace models' drivers can use both Apple Pay and PayPal to pay for fuel at Shell service stations all from the comfort of their car. It launches in the UK on 15th February and will be especially handy for company cars is the ability to log and save receipts automatically. This is likely just the start with other form of drive-through services such as parking and restaurants also being developed.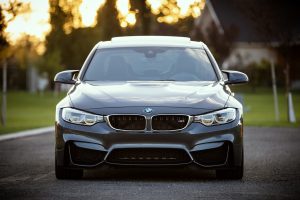 Insightful car finance checker
It's not just inside the car that is being revolutionised but the whole car buying experience. UK Car Finance have developed an accurate online auto loan calculator which has multiple APIs that allows the system to scan your credit report using a soft search technique and report back your chances of being approved, what car finance rate you are likely to get and your loan value. Other calculators fall short by asking you to self-assess your own credit report making them less accurate.
Quick charging mobile power bank for cars
One of the concerns people have with electric vehicles is their battery length. Volkswagen are hitting that issue head on with their portable car charger stations. Charging at speeds of up to 100kilowatts they should allow electric vehicle drivers to power up quickly. Each mobile charger can even charge 4 cars at one time. When the charger itself runs out of electricity it'll need to be plugged in to the power grid like any other battery-powered device. Although brilliant, "mobile" is used quite loosely as they weigh as much as a car.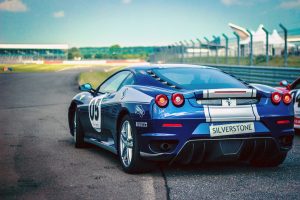 Driverless electric transport
Early on in 2019 we can expect to see autonomous buses travelling between Edinburgh and Fife as part of Scotland's first self-driving bus trial. These unmanned vehicles are expected to be the first of their kind. In 2019 the trial will see just 5 buses take part and if successful will go live in 2021. The buses will be fitted with sophisticated sensors which detect other road users and respond accordingly by changing speed or direction.
It's not just buses however, Bosch is also expected to launch a driverless electric shuttle as its bid to play a large role in the self-driving revolution. The shuttles are expected to make next to no noise and are packed with some cool car tech such as 360degree sensors and intelligent battery management system that not only monitors its own power levels but can locate a power source too.
2019 is already looking to be another fantastic year for car tech and it's only just beginning.
Author Profile
I'm an SEO Analyst at ClickDo Ltd & Expert at Building High Authority Links & Local Citations, Also, I help Business Owners in the UK by flooding more Leads to their Business by ranking their website organically and also by using paid campaigns like Google Ads/Facebook Ads.