The world is changing vastly with the advent of constantly evolving technology impacting work and life.
Hence, people are required to upskill themselves at an equally fast pace to remain attractive in the job marketplace or even as self-employed freelancers.
Online learning or eLearning is the way forward to flexibly improve your skills or change your career by taking short or part-time online courses for example.
Particularly in the IT sector there are many new job opportunities emerging with lucrative career options.
Below are selected online courses, qualifications and certificates to help you change or further your career within the most in-demand IT branches.
Online Platforms & Courses in IT and Technology
The following platforms and courses are designed more for beginners or people looking to move into IT and technology.
CodeAcademy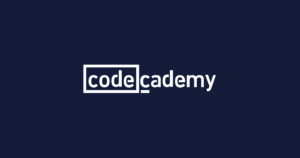 Coding, programming, web design, game and web development are IT skills that are in high demand worldwide – and they're lucrative, too. This platform lets you learn to code for free, covering most languages like Python, HTML & CSS, Java, PHP – you name it. Eligible college students can get full access to the interactive curriculum for more than 35% off the regular price which starts at £15.99 per month for the pro membership, which is super affordable compared to university courses in the UK. Head to codeacademy.com for more info.
LearnSmart
This eLearning platform focuses on IT, Computer, Leadership and Project Management qualifications, but there are a few options in other areas too such as sales or HR. Online course prices range starting from $20, depending on the length of the course and users will only have restricted access to purchased courses with a time limit. Have a look at LearnSmart to see if the curricula of their courses are attractive to you.
Treehouse
Treehouse is an online school that offers a wide range of coding and programming courses to students of all educational levels. The free plan provides access for seven days and is a great way to test the platform. You can download the videos as per your interests within this seven-day trial period.
For more inspiration on free online learning platforms study this free online resources guide for new skills.
Online Platforms & Courses for Digital Content and Marketing
Internet marketing or digital content has become a key element of every company's success. It can therefore be rewarding industries to work in where one can be creative and flexible, working remotely.
The below courses will teach the skills and qualifications to start a new career in the world of online marketing and web development.
Hack Design
The Hack Design platform offers web design courses for creatives looking to learn very specific design handcrafting with online and web tools. It also comes with a design pro option to handcraft various tutorials in your inbox every week for the most flexible learning experience.
SeekaHost University
People looking to get into blogging, WordPress management, digital marketing or SEO should check out the  online courses at SeekaHost University. They are comprehensive and flexible with lifetime access. They are designed by industry experts to provide a transparent approach to the world of online work, web property management and future marketing careers.
Skillshare
Skillshare offers multiple online courses ranging from social media to content marketing and advertising. Courses can be as short as 15 minutes up to more than 4 hours. Popular classes include SEO, Instagram marketing, LinkedIn strategy, and many more. Several free online courses are available upon signing up with two months of free access to other classes that follow a monthly subscription.
University of Art London
The University of the Arts London offers a short 4 week online course to give you the best introduction to graphic design while expanding your portfolio and becoming familiar with the 20 key graphic design principles taught by experts. Be prepared to pay £360 for this course, but it will leave you with a certification from this esteemed university.
For more platforms and courses check out the UK Education Online Courses list.
Online Platforms & Courses in Leadership and Management
Whether you're looking to improve your management skills or become the next best leader, the following courses could help you reach your goals without having to get out of bed.
Virtual College
Virtual College is an established eLearning platform that specializes in health and safety, mental health, compliance, and various CPD courses such as online leadership and management training courses. The platform works with industries across hospitality, manufacture, trade, the corporate and thirds sectors to offer expert teaching and experience through their courses.
London Business Training & Consulting
The management courses taught at LBTC will teach you about the entire change management process and you will be equipped with the right knowledge to tackle management challenges to grow your company. Their in-house team of management consultants have global experience working with large and small organizations across many industries. They cover Strategic Management, Accounting & Finance, HR, Leadership, Operations Management and Marketing for anyone working in a government department, with a service provider or for a small start-up.
For more business and leadership courses by established UK and London business schools that also offer online courses, check out this London Business Schools Guide.
Top Free Online University Platforms
Unfortunately very few things in life are free, and most professional qualifications require some kind of cost upfront. But if the thought of forking out fills you with dread, don't despair – there are quite a few free online courses available. Most of these sites allow leading professors at top universities to upload their lectures, which you can then access at your leisure.
Academic Earth
If you're keen on returning to university give Academic Earth a go — these online academic courses cover a huge range of subjects with their comprehensive collection of free online college courses. The platform tries curate an unparalleled collection of free online courses from the world's top universities to overcome barriers in academia and make education at the highest level freely accessible.
Coursera
This platform allows professors at world-renowned universities to teach classes for free. The Coursera website features numerous courses for career development such as business analytics and marketing.
Alison
Alison is another popular eLearning platform offering free quality courses for professional development in all industries and for all levels. It is designed to help business owners learn digital marketing skills such as social media optimization and how to implement them with a success strategy.
EdX
Another university-led course platform, offering free ways to get qualified with leading experts as tutors through edX courses that come with Continuing Education Units, tangible products, and certifications. Showcasing any of these in your resume will easily make you stand out as a top job candidate.
Udemy
Udemy is one of the most established and trustworthy online educational platforms offering self-published courses by industry experts at affordable prices that can be taken flexibly with lifetime access. This online platform makes course creation simple and effective so that any expert can become an online tutor in their field of expertise. You can see examples of ClickDo experts here:
How to create the hottest SEO-friendly content taught by Manuela, PR & Content Strategist.
How to build a private blog network taught by James, tutorials & course creator.
Now you should have many options for your personal and professional skills and career development, so start learning today and never stop learning.
Author Profile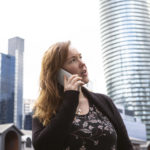 Blogger and Educator by Passion | Senior Online Media & PR Strategist at ClickDo Ltd. | Contributor to many Education, Business & Lifestyle Blogs in the United Kingdom & Germany | Summer Course Student at the London School of Journalism and Course Instructor at the SeekaHost University.