Today, a fundamental digital transformation is taking place before our eyes. According to the Statista website, in 2022, spending on digital transformation (DX) is projected to reach 1.8 trillion U.S. dollars. Global digital transformation spending is expected to hit 2.8 trillion dollars by 2025.
Most industries use data analytics to provide their teams with information that helps product development, and software development is no exception. The shift to DevOps and CI/CD practices has significantly increased release speed, with changes deployed to production several times a day. DevOps services and solutions have become a solution to current business problems for many. DevOps analytics helps the software to be stable and perform well.
An executive perspective on automation, DevOps, and data-driven transformation
Here we will see some of the metrics which can help programmers identify opportunities to improve the performance and stability of their applications.
The changing role of IT
Some time ago, technology was something that only a select few could understand, specially trained to work with it. Now, you'll find IT-like job titles outside the traditional IT organization.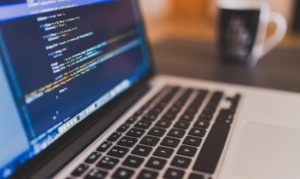 Today, digital business automation is a priority for many companies, solved by full-time specialists—for example, three important principles.
ADE: Automation everywhere, Enterprise DevOps, and data-driven business are essential for digital transformation companies. The role of Automation is becoming critical to achieving business results and scaling. The last couple of years has shown that business agility and resiliency have become top priorities. And this isn't easy to manage without Automation.
Transformation during a pandemic
The pandemic has forced companies to accelerate their strategy and turn transformation plans into adoption almost overnight. While the pandemic only started, the introduction of digital channels was postponed by seven years, Forbes writes, according to a McKinsey study.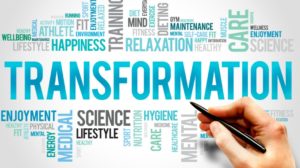 The way the transformation could happen even in the medical field when in just a few days it is the perfect example of reverse engineering to achieve the goals of the client and business.
Transition to SaaS
Software as a Service (SaaS) is just the perfect solution for some of those innovative systems and small teams that want to hit the ground running and start using Automation software Everywhere, data-driven business, and Enterprise DevOps in their work. At the same time, this is a high-speed method, where the payback time is short.
SaaS's commitment to continuous improvement helps customers. Any company that continues its development to ADE has tremendous value. They can serve their customers better.
Many IT companies, such as https://mlsdev.com/blog/top-custom-software-development-companies, include SaaS in their range of services and help businesses adapt to modern trends.
Enable continuous improvement with real-time analytics
One of the main goals of any progressive developer organization should be to improve their applications' overall performance and stability continuously. DevOps dashboards help organizations achieve this by monitoring key performance indicators (such as those mentioned above) in real-time. With this information, development organizations can identify opportunities for improvement and gain insight into past mistakes, leading to more stable and high-performing applications. It helps organizations provide top-notch products that will be competitive for years to come.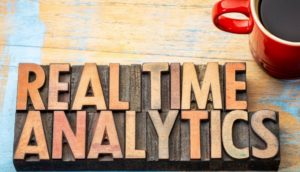 It's not just development teams that get valuable insights from DevOps analytics. Operations teams will use every piece of data they can access to help them model and understand their support workloads.
Looking ahead
As the value of technology in modern business has increased and organizations have gained more stakeholders. DevOps teams, systems engineering teams, and every CEO now understand that their company depends on the technology architecture and organizational capabilities they have.
When we can integrate existing applications with brand innovations, this is without a doubt a very convenient option. We are at the centre of this extraordinary dialogue between more traditional IT developers and scientists who want to use Automation and run a data-driven business.
The role of Automation and analytics in improving the effectiveness of team collaboration is so essential to businesses today that growth, profitability, and customer experience revenue are driven by the ability to have these latest technologies at their disposal.
Author Profile
Blogger by Passion | Contributor to many Tech Blogs in the United Kingdom | Fascinated to Write Blogs in Business & Startup Niches |