After the world was rocked by the closure of businesses, offices, schools, and other organisations in 2020, very few could have imagined the effect that this would have on every aspect of human life over the course of the following months. Today, many things are being conducted via the online web, from our weekly food shop, family get-togethers, board meetings, and even online education opportunities.
The latter has significantly grown in popularity in both the education and business sectors due to the number of working professionals and students looking to upskill themselves during uncertain times. It has entertained people and helped individuals continue their education and progress in their careers, prompting the e-learning network to grow by thousands of dollars, and is expected to rise by 11.57 billion by 2026.
As a result, e-learning platforms has revolutionised both schools and businesses and boasted tremendous benefits from allowing employees to learn at their own pace, reducing the overall cost of training, faster completion rates, offering an eco-friendlier way of learning, and much more. Due to this, it has become clear that online learning will continue to revolutionise education in both businesses and schools and here's how it's done it.
How Online Learning Can Help Revolutionise Your Business?
Allows You To Juggle Work And Education 
Not many UK workers have the flexibility to take six months off work for a course, an exam or to learn a new management skill. With the current cost-of-living crisis, many workers in the UK live from paycheck to paycheck, meaning that very few expenses are spared for recreation or career advancement opportunities.
Yet online learning has made this more manageable since it allows you to juggle your daily work responsibilities while upskilling yourself. Since online classes, courses, and certificates can be completed anywhere at any time, you can study after you get home from the office, on your daily commute to work, on your lunch break, and even during holidays.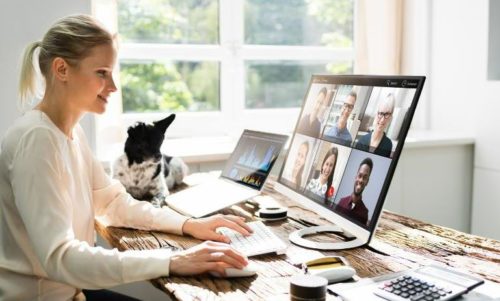 Many brick-and-mortar institutions like the London School of Economics and Political Science now offer a range of online short courses on almost every subject you can think of, which enables users to knock out a few modules whenever they have a spare moment and repeat the process of the following day without affecting their workload too much.
From a data analytics course to an MBA essentials course, their portfolio encompasses a range of subjects to learn in courses that take 10 or less weeks to complete, so you can effectively juggle them alongside your work, unlike traditional face-to-face tuition. Consider visiting their website to learn more about their short courses or contact them directly to see how they could help you upskill yourself today.
Work Wherever You Want 
As we touched upon in the point above, one of the biggest revolutions online learning offers is the ability to work remotely wherever you want. For instance, suppose you're ill one day and don't feel up to leaving your house. Or, if your internet connection goes down one day, and you must find somewhere else with Wi-Fi to study from.
With online learning, you can take your studies anywhere with you without having to step foot outside. Or you can take your studies on the go, whether working in a local newly opened restaurant, bringing your laptop with you on a train journey, or sitting in the waiting room for an appointment – online learning can be taken anywhere.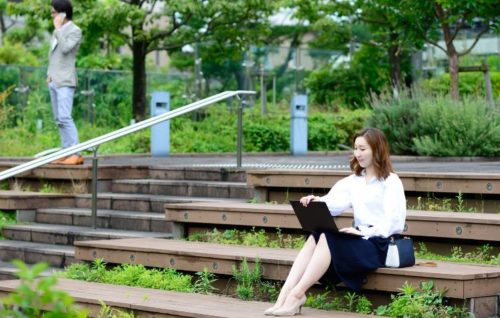 Due to this, you can choose what environment you'd like to work in and which is best for getting the highest quality work out of you. Some learners may need complete silence to complete their best work, whereas others may need a bit of background noise to motivate themselves. Unlike classrooms, where you are forced to stay within four walls, online learning lets you adapt to your personal preferences.
Study At Your Own Rate 
Online learning typically takes 40-60% less time than traditional learning. Yet, as we all know, everyone learns at a different pace, and while some individuals can absorb new information fast, others may struggle. Ultimately there is nothing wrong with how different people learn, but if you're in the wrong environment, it's not just your learning that will be affected but your time and money as well.
Therefore, online learning is a good fit for businesses since there's likely to be a range of different learning styles in one company; if it's all online, it allows users to personalise their experience, supporting their learning.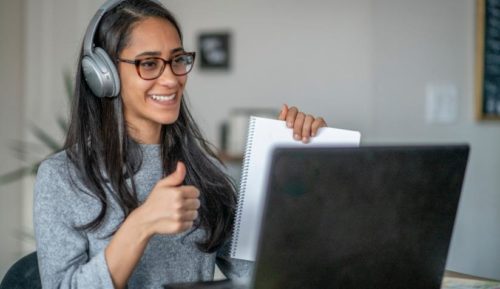 With personalisation, you can adjust the curriculum, learning materials, and any past learning materials to suit you, meaning you can either jump forward or repeat a module, depending on whether you're a fast or slow learner.
With online learning, you don't have to feel like you are racing to catch up with others, and you won't feel like you are being held back, waiting for other people. Instead, you can revisit modules to fill any knowledge gaps you might have or skip forward others as many times as you want to feel supported in your learning.
Author Profile
Blogger by Passion | Contributor to many Tech Blogs in the United Kingdom | Fascinated to Write Blogs in Business & Startup Niches |