EdTech tools are an essential part of today's education system as they make it easy for teachers to create interactive lessons for students that boost their learning capability.
The best part of EdTech is, students' learning doesn't stop when they go home. They can learn from home or anywhere using the internet. Unlike traditional study, EdTech doesn't require a class setup, students can learn from any part of the world.
There's a lot of advantages to using EdTech tools and there are many EdTech tools available in the market that are unnoticed by teachers and students.
So, we decided to list the top 10 EdTech tools every student and teacher should know that they can use to improve their learning/teaching performance and raise test scores.
Top 10 EdTech Tools in 2021
SelfCAD
Class Dojo
Seesaw
Edmodo
Projeqt
eDu Clipper
Storybird
Google Classroom
Glogster
Learner.org
1. SelfCAD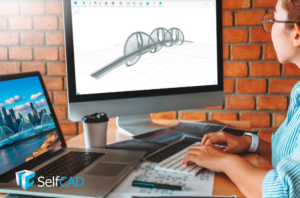 SelfCAD is a 3D design tool that helps improve students' creativity. It also helps them be engaged in the classroom and be able to grasp important questions.
SelfCAD lets you design anything from start to finish and it is an affordable 3D designing software that can match any skill level. Any student can use this tool to create amazing designs. The student's creative thinking increases a lot by using SelfCAD software because they learn to create different unique designs.
The engagement in class also increases a lot because when students show interest in new EdTech tools, they spend lots of time trying out new features of the tool, and SelfCAD has a lot of features that students can try out.
2. Class Dojo (Communication App)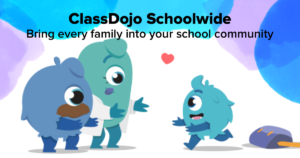 Class Dojo is a communication and community-building app that helps connect teachers, students, and parents. By using Class dojo tools, teachers can share all the activities of the classroom with parents and students through photos, videos, and messages.
Almost 95% of U.S. schools use ClassDojo to engage kids and connect with families. Teachers engage parents by sharing photos and videos of wonderful classroom moments.
Parents can easily join the class using any device, and they can instantly translate any message into 30+ languages.
There is also a feature of creating portfolios in the Class dojo. Students can showcase their learning by adding photos and videos to their own digital portfolios.
3. Seesaw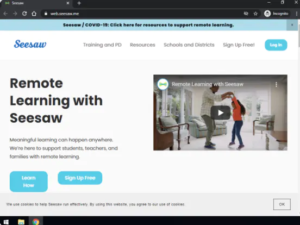 Seesaw is a classroom app used in at least 3 out of every 4 schools in the U.S. and over 150 countries. It helps students connect and engage in the classroom and unlocks creative thinking in the students.
By using Seesaw, teachers and students can record and share what's happening in the class. It increases engagement in the classroom.
Seesaw creates a powerful learning loop between students, teachers, and parents. Students have access to explore various powerful and intuitive tools like draw, record, video, collage, and more. The creative thinking of students increases by using such features and tools.
4. Edmodo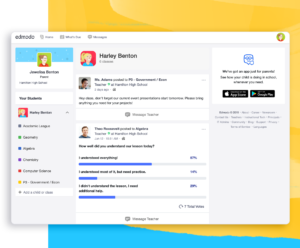 Edmodo is a social networking tool that connects teachers, students, and parents. Students and parents can get quick answers to questions and stay tuned on class assignments and activities.
Edmodo is a very popular global education network that connects all learners with people and resources.
Students can use Edmodo to get quick information about the class. If they are not able to go to school for any reason, they can get information about the class using the Edmodo tool. Parents can also use Edmodo to connect with teachers and to know about the class activity.
5. Projeqt
Projecqt provides you the tool to easily create dynamic presentations. It is a multi-dimensional tool that has lot of exciting potential for the classroom.
In exams and tests, students need to create different presentations, which takes a lot of time. But with the help of Projeqt you can create any presentation in much less time.
Projeqt is free to use. You don't have to spend any money on it, and you can create as many presentations as you want for free.
6. eDu Clipper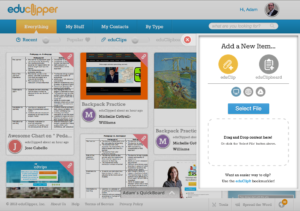 eDu clipper is a collaborative tool that allows teachers and students to work together. It is also known as the "Pinterest of Education" that allows teachers and students to design and curate a digital portfolio of websites, images, and videos.
It is home to dozens of free communities and thousands of adult learners collaborating around topics such as game-based learning, project-based learning, and teaching the global goals.
Students can collaborate with teachers and use their help to complete different projects while undergoing game-based and project-based learning.
It is like the Pinterest tool, so if you have used Pinterest before it will be very easy for you to use this tool/app.
7. Storybird
Storybird is a storytelling platform. 9 million writers around the world use Storybird to tell their stories. Students can use this tool to write different stories that can improve their writing skills and creative thinking.
Students can boost their writing skills with 700+ challenges created by professional educators and expert authors. You can read the best writers, publish your work, and get expert feedback from teachers, professional editors, and authors.
The writing skills can help students in many ways – they will get good marks in exams with their awesome writing skills, and they can also go on to become content, writers.
8. Google Classroom
eDu clipper is a collaboration tool that allows easy sharing of resources between teachers and students. It is a free web service developed by Google for schools that aims to simplify the creation, distribution, and grading of assignments.
Students can submit their work with Google classroom and teachers can keep track of students' performance, view grades easily, and mark assignments during any free time.
Google classroom accelerates learning with different learning paths for each student. It boosts the learning efficiency of students and builds a connection between teachers and students.
9. Glogster
Glogster is a note compilation tool that helps students and teachers to easily compile notes. It allows users to create blogs, which are online posters that contain text, images, and multimedia elements.
You can create notes in the class by using Glogster and then share them with your friends and teachers. The use of Glogster is to motivate and excite students to do their work.
It enhances students' motivation and interest in project presentations as well as increases their oral proficiency. Glogster can be used as a learning and teaching tool to foster higher-order thinking skills.
10. Learner.org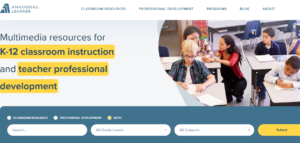 Learner.org is a video site in which students can access a variety of development videos. It is a multimedia resource for K-12 classroom instruction and teacher professional development.
Students can find a variety of videos on this site, and they can learn anything from anywhere. Different subject videos are available on learner.org, such as:
Arts
English language arts
Mathematics
Science
Social studies and history
STEM (Science, Technology, Engineering, and Math)
World languages
Students have access to all subject videos and watching these professional videos help them to better understand concepts.
With remote working and learning becoming more prevalent in student's and teacher's lives it is beneficial to familiarise oneself with the above-mentioned tools as they will quickly become part of student and teacher day-to-day activities. Technology evolves quickly and schools will implement more of it soon so be ahead of the trend and know the best EdTech tools and tech skills for your own advantage.
Author Profile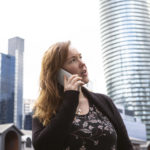 Blogger and Educator by Passion | Senior Online Media & PR Strategist at ClickDo Ltd. | Contributor to many Education, Business & Lifestyle Blogs in the United Kingdom & Germany | Summer Course Student at the London School of Journalism and Course Instructor at the SeekaHost University.