FinTech, short-form for financial technology, refers to the technological innovation that aims to rival the conventional banking systems in delivery of financial services.
The FinTech industry in the United Kingdom is perhaps one sector that has continued to show growth, even surpassing what analysts have predicted, with credit to the country's expertise in finance, and established open banking system, coupled with the fact that a growing number of consumers have given up on traditional banks.
What is FinTech?
According to Forbes Magazine FinTech refers to software, algorithms and applications for both computer- and mobile-based tools. It can also include hardware like virtual reality (VR) trading platforms. FinTech platforms help people with depositing checks, moving money between accounts, paying bills or trading stocks and cryptocurrencies.
What is a FinTech Company?
FinTech companies provide financial services through software or other technology ranging from mobile payment apps to cryptocurrency exchanges. FinTech companies use the internet or cloud services to perform or connect with financial services.
The list of UK FinTech start-ups and companies continue to expand at an enormous rate, especially in London.
London is at the heart of a very competitive fintech market, but other cities like Manchester are catching up and some FinTech companies attract huge investments.
Who can work in FinTech and which FinTech Jobs are available?
FinTech has taken over the financial services industry globally by providing financial products and services conveniently online that were only available through large financial institutions in the past.
Now FinTech is becoming a recognised part of the financial services industry and many banks and finance organisations are adjusting their online services to compete with them. But FinTech companies have the advantage of young and skilled talent developing new FinTech solutions that attract more customers. And because many FinTech companies receive excellent funding, which will be covered in more detail in our list of FinTech companies below, many tantalizing career options arise in this field.
If you are interested in a lucrative FinTech job, you must have some of the most popular technology and digital skills to add to your online Financial Careers CV before you can apply. On Fintech Job Boards you will find out which skills employers are looking for: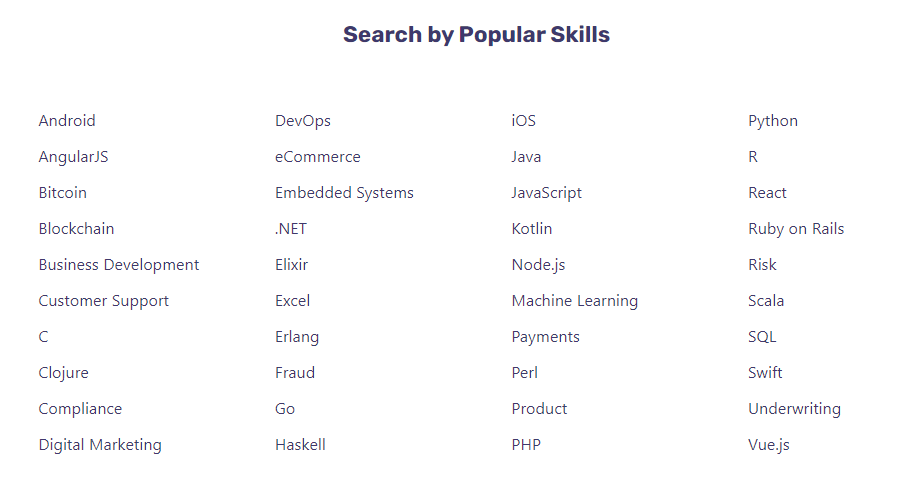 As you can see it is a wide variety, but what becomes clear is that most of them require certain digital and technical skills.
Programming and Coding is certainly a major skill needed in FinTech to work on tasks like order management systems, low latency training programs and more. Big finance companies like JP Morgan, Goldman Sachs and UBS all want Java programmers for example and there is a shortage of talent so this is a great field to move into. Python Coding is an equally red hot skill for developers in the financial sector. Major banks are employing thousands of developers who can apply this mainstream language for many software products. School children can now learn coding skills with video games like Minecraft. So it is certainly becoming a major subject.
Business and Finance Analysis is another sought-after skill as banks and finance institutions have to think in a strategic way about implementing new IT projects. They are looking for process change specialists who can offer support with overhauls of back office products and compliance reporting.
AI and Machine Learning is becoming a vital skills for any tech company. Most efforts in FinTech institutions focus on trying to eliminate high chances of human error through technical solutions. AI helps with feeding and analysing data, investing in stocks, and managing various properties and portfolios. AI enhances precision, speed, and effectiveness of human efforts. Through the techniques learned in AI and machine learning, it is possible to identify fraudulent transactions more easily.
Digital Marketing: Because FinTech Companies mainly reach their customer through online channels, they rely on digital marketing as a way of reaching and influencing customers online. Digital marketers connect with potential customers through internet mediums, tools and platforms such as email marketing, content marketing, social media marketing, blogging, SEO and pay per click advertising. Hence, digital marketing skillswill get help anyone get a foot into the doors of FinTech start-ups and companies.
Top UK FinTech Investment Roundups
Despite the seemingly domestic and global uncertainty, UK fintech start-ups are increasingly raising investments, albeit the sector still grappling with a shortage of talent and professionals with the right skills.
The UK fintech sector received a massive £9.1 billion investment, as Worldpay was taken over by US rival Vantiv, the British payments processor acquisition has helped the sector to end up with even more investments during the first half of 2018, above those in the US and China, according to KPMG.
While the total average investment raised so far in 2019 by UK fintech firms grew by one third compared to the same period two years ago, according to EY and the Innovate Finance survey. The fintech firms raised an average of £20m in 2019, compared to £15m in 2017, which was when the last survey was done.
Top 10 UK FinTech Companies & Start-Ups to Watch
This list does not cover the big, established UK Fintech companies, but rather UK Fintech Start-ups that are growing fast. It features the promising newcomers in the industry, and perhaps the hottest fintech start-ups, which are obviously attracting huge attention and investments.
Tumelo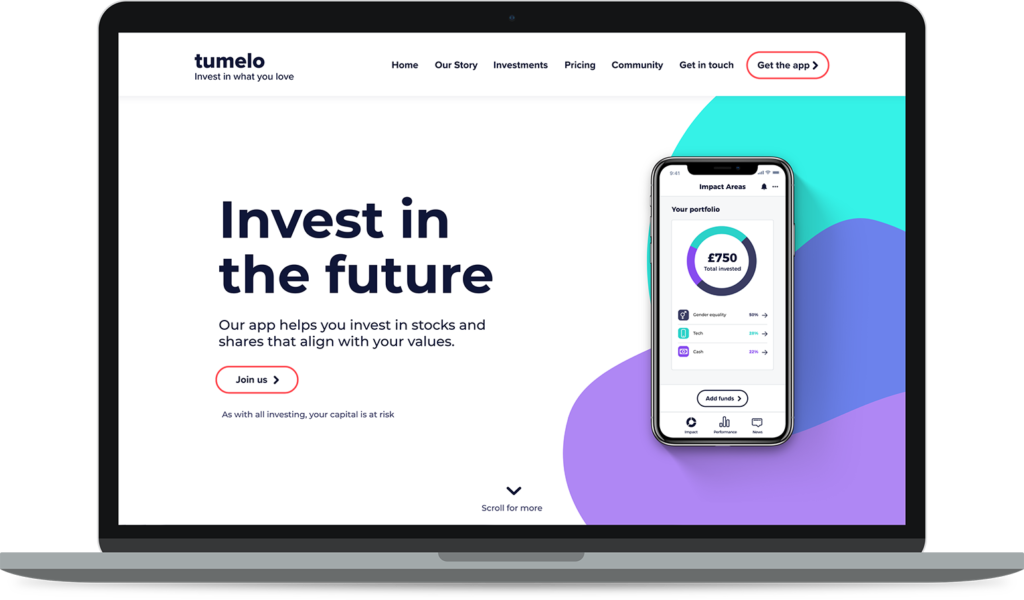 Tumelo is a Bristol-based fintech company which started with the idea of a social investment app, that allow users to make investments in a different portfolio of companies in related areas of their interests.
It was founded by the trios of Georgia Stewart, William Goodwin, and Ben King, to help investors make more socially responsible investments. But after a limited uptake it pivoted to providing data to investment advice providers, or financial advisors and online investment platforms, such as Wealthsimple and Nutmeg.
Tumelo provide users with a greater transparency into ethical practices of the companies within their growing list of portfolios, aand also empowering them to make use of their shareholder power and of course, perks.
As a software-as-a-service (SaaS), Tumelo dashboard and API is integrated into existing solutions by companies, serving as a value added service for their more socially conscious customers. While it charges a monthly fee for the advisory services, giving access to dashboard and transparency API and also building a data service where companies can see what the interests of their most engaged investors.
Soldo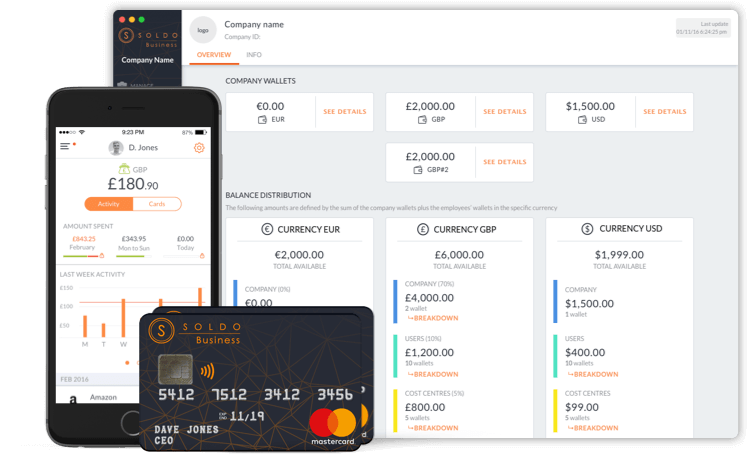 Soldo is founded by Carlo Gualandri, from his London base to cater for the consumer-facing fintech problems by providing multi-user spending accounts and pre-paid debit cards for families, but afterwards it pivoted to the business world as expense management platform.
It currently focuses on how to make it easier for businesses to offer corporate spending cards, with restrictions on responsibility from the employee and also, to easily track and log all the spending, and integrated to other popular accounting software such as QuickBooks, Xero, Sage, and SAP.
The firm raised about $61 million in Series B funding round led by Dawn Capital and Battery Ventures, with the participation of its previous backers Connect Ventures and Accel, with debt financing from Silicon Valley Bank in mid 2019.
OpenFin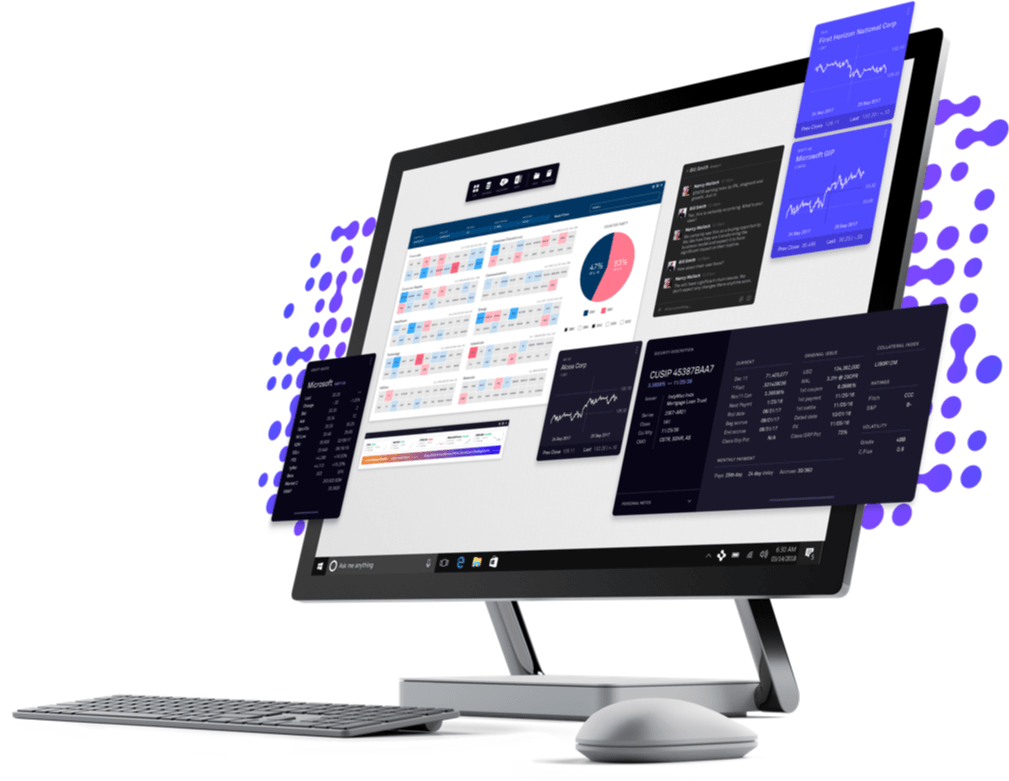 OpenFin offers a range of modern applications that sit on top of legacy systems, and allowing financial service firms to circumvent the rather archaic systems for their employees in order to drive greater agility.
The London-based fintech company calls itself the operating system for finance, and having launched new Cloud Services offering to provide firms with the ability to enable private app stores for their employees and customers.
OpenFin raised about £13.4 million in Series C funding from Wells Fargo, J.P. Morgan, Bain Capital Ventures, and Pivot Investment Partners, make it more than $40 million (£31.5 million) raised by the company to date.
Wagestream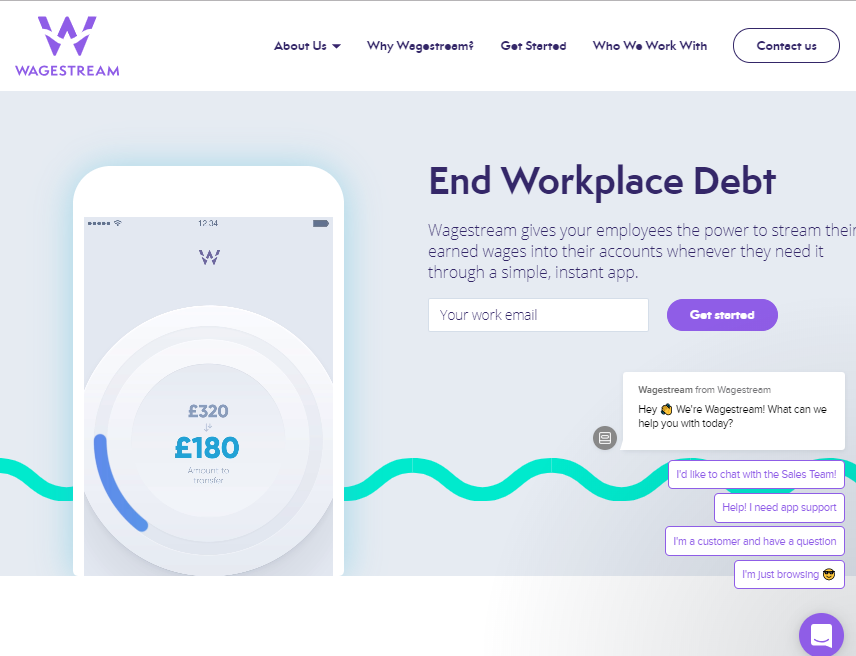 Wagestream looks to tackle the payday loan issue by allowing employees to get advance on pre-agreed proportion of their monthly pay for a flat fee of £1 through its platform.
The fintech start-up based in London charges around 50p from the employers on the basis per employee per month for offering the facility. And boasts of such clientele lists as Gym group David Lloyd, Slug & Lettuce pubs, Camden Town Brewery, and Carluccio's restaurants.
It successfully raised £40 million debt/equity Series A funding in May 2019 from Northzone and Balderton Capital, with £25 million loan coming from Shawbrook savings bank.
Tully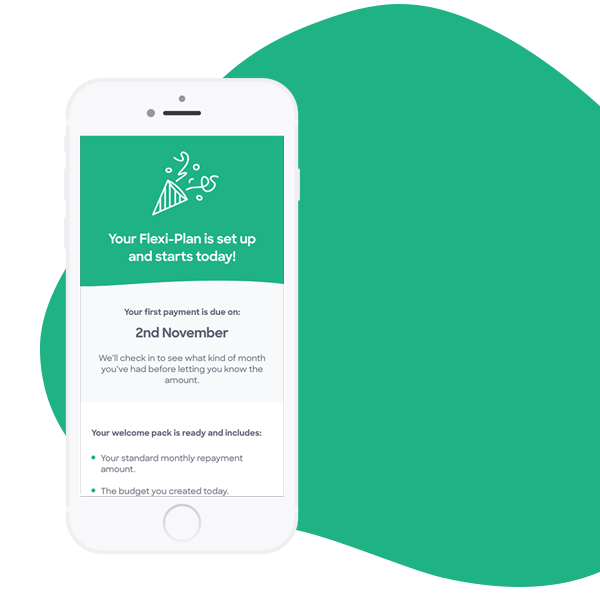 Tully leverages open banking data to help ease customers growing concerns and by offering tangible advice for better management of their money.
It is also able to access transaction data (with permission) in order to create a detailed and realistic budget, complete with wide range of debt options and advice for a flexible repayment plan that adapts to ones finances, so a broken boiler does not derail your life.
Tully makes money on lender referrals, and was authorized by the Financial Conduct Authority as a digital debt advice solution.
Exo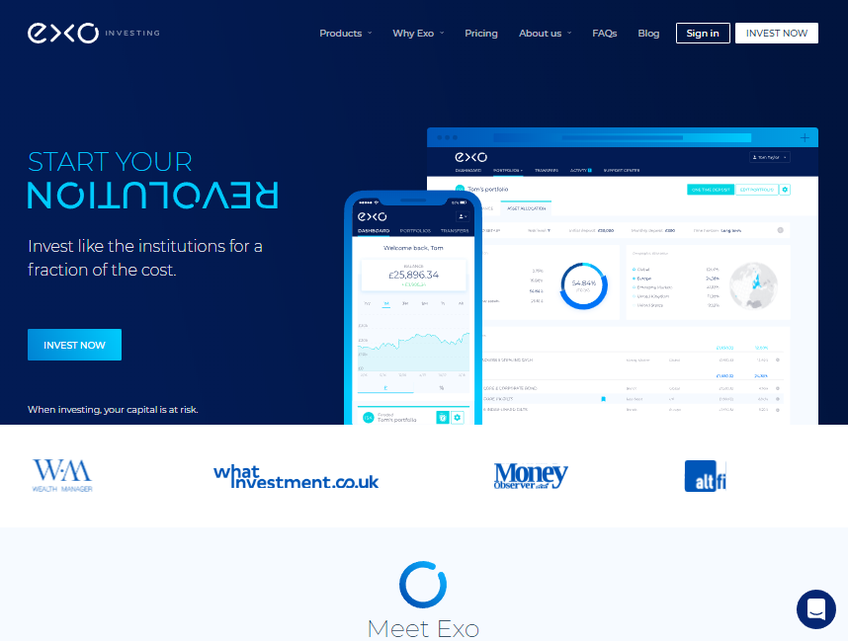 Exo brings AI-powered robo-advisory service to its customers, and as a platform-as-a-service solution for businesses looking to serve automated investing services.
It works by accessing your financial situation, including risk profile and investment preferences, which it automatically builds portfolio from a range of exchange traded funds (ETFs), reviewed by the technology daily. It can be viewed and tweaked by customers, while it charges a 0.75% fee for first £5,000 – £100,000, and drops to 0.5% for above.
The UK fintech firm is backed by ETS, a Spanish asset management firm which also offer it's algorithmic investing systems to retail customers.
Dozens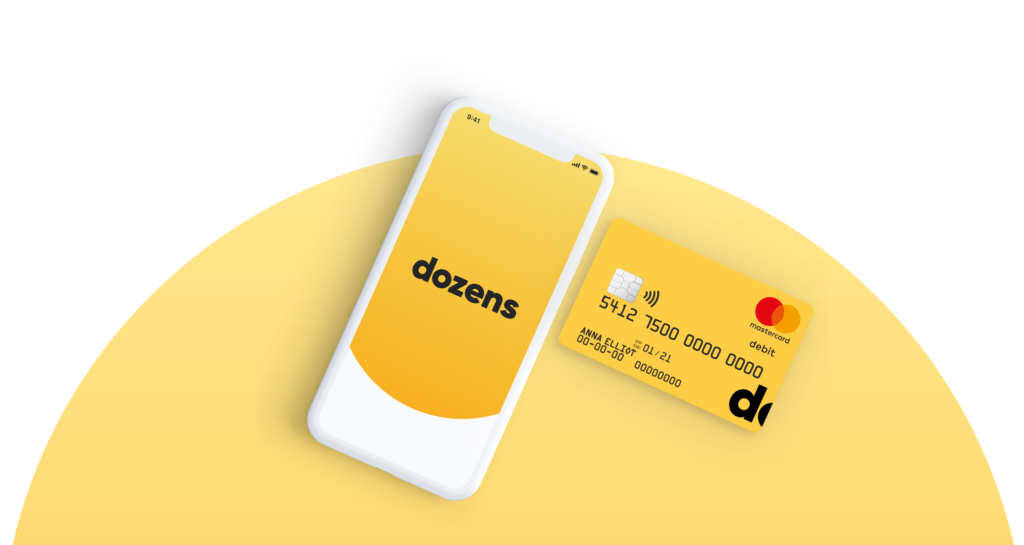 Dozens brings a more drastic approach to the creation of new banking system, on the idea that conventional banking doesn't actually benefit the customer.
The idea being the building of a combination of digital current account which prioritizes savings and investing so that the customers can get more rewards from their money than with the traditional providers can offer.
It was founded by an ex-HSBC employee, Aritra Chakravarty, with a rather academic approach to the banking problem, as you'd expect from alumni of the London Business School, majoring in finance. But in actual practice, Dozens opens both a current and savings account for users at the same time. And money held in savings account is placed at a 5% interest per annum.
Monzo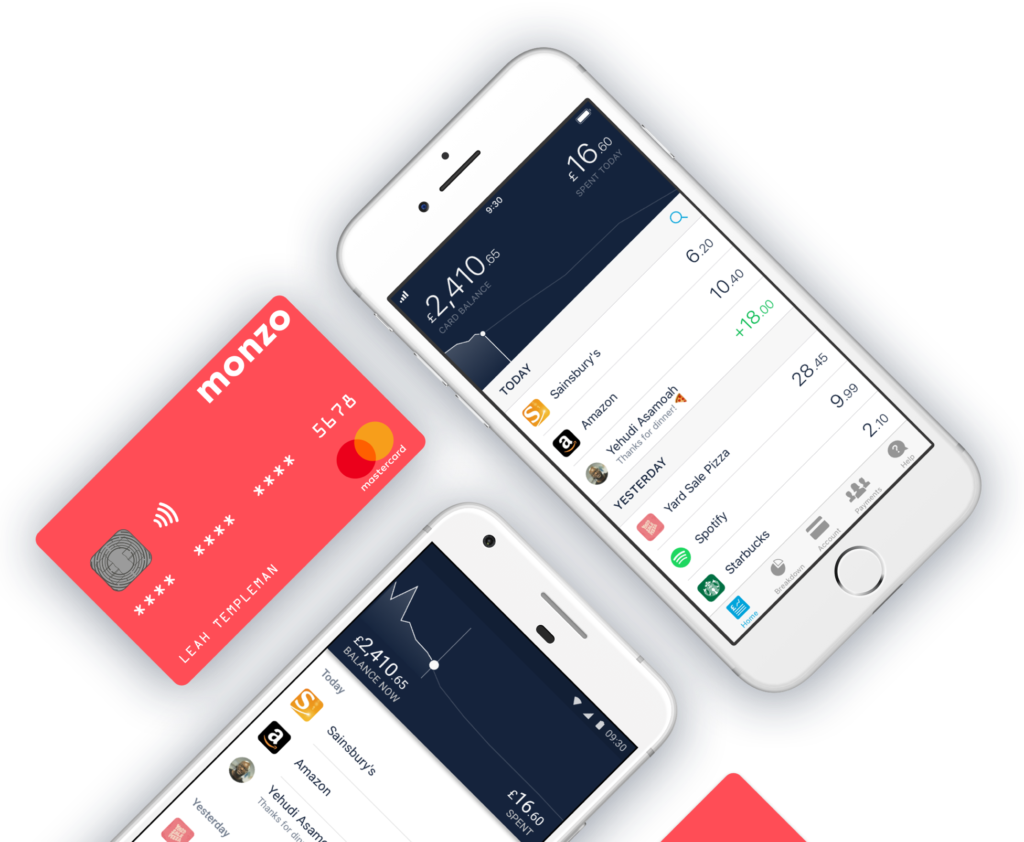 Monzo is a London based fintech company that's considered a digital challenger bank by customers, as it offers real-time information, peer-to-peer transactions, lower fees for international payments and withdrawal, and of course, its coral coloured card that has become a status symbol.
It acquired an unrestricted banking licence from the UK regulators back in February 2017. And since then, it is fully capable of holding customers money and offer banking products like savings and current accounts.
Monzo has surpassed 3 million customers as at September 2019, and attained the so-called 'unicorn' status of a $1 billion valuation as far back as in 2018, before raising further £113 million in June 2019, from Y Combinator's Continuity fund and LocalGlobe, venture capital firm with the money earmarked to fund expansion to the US.
Divido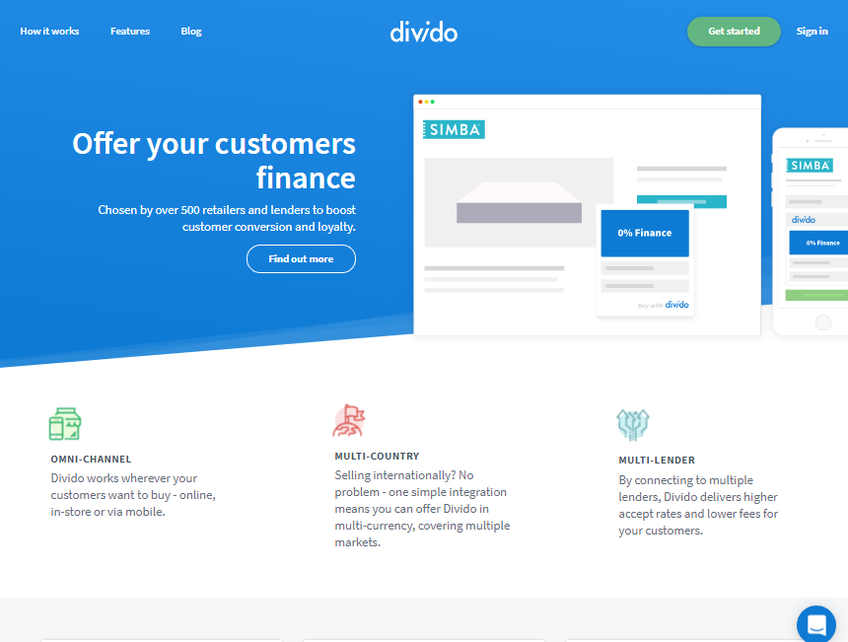 Divido enables companies to offer instrumental payments to customers online, in-store and via mobile phone. While the retail finance platform connects to multiple lenders in order to deliver higher rates of acceptance and lower fees on multiple finance products, starting from 0% interest on guarantor loans.
The London based fintech company was founded in 2014, and has since gone on to raise total of £14.3 million, which includes £11.4 million from a Series A round led by DN Capital and Dawn Capital in September 2018.
TrueLayer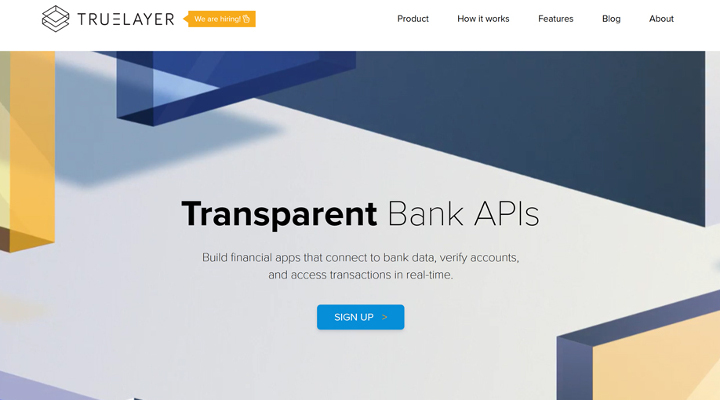 TrueLayer allow other fintech start-ups to access customers' banking information, and of course, with their permission, as the open banking system in the UK, means that the big banks must now open up access to customer's account information if requested with customers' permission.
Its API enable turnkey access to the open banking data, without having the fintechs to design own integration platform, while it charges a little fee for the access to API. And the data API, which is already live, allow clients to access even identity data, balance and transactions from users' bank accounts.
TrueLayer was founded by Francesco Simoneschi, a former Silicon Valley venture capitalist and has raised $35 million round as at June 2019 from Tencent Holdings and Singapore government-owned fund Temasek, with a view to expanding across Europe.
FinTech is the Future
Without a doubt, you'd agree with us that the UK FinTech industry is truly promising and diverse. But despite the immensely improved digital services, many of these FinTech companies require a human approach, albeit outside the brick and mortar business model.
Until the need for human interventions and elements in FinTech services are completely eliminated, when technology can fully enable us to scale things up rather aggressively, while reassuring customers that there are close to zero human errors, thoughts, and judgement behind the service, the innovation must continue and so does a thriving job market.
Read more about finance tips below:
TOP MOBILE APPS TO MANAGE YOUR DEBTS LIKE A PRO
8 CRYPTOCURRENCIES WHERE YOU CAN INVEST THIS YEAR
Many FinTech jobs are remote working jobs and the skills needed for FinTech careers are also sought-after in other industries or if you want to set up your own online business, so have a look at the guides below to find more career path options:
Digital Entrepreneurship Guide 2021
HOW TO START AN ONLINE BUSINESS
And if you want to follow some start-up and entrepreneurship blogs for inspiration, check this list:
TOP 100 BUSINESS BLOGS TO FOLLOW IN 2019 (BEST SMALL BUSINESS SITES ONLINE)
Author Profile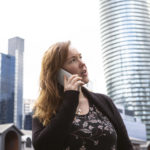 Blogger and Educator by Passion | Senior Online Media & PR Strategist at ClickDo Ltd. | Contributor to many Education, Business & Lifestyle Blogs in the United Kingdom & Germany | Summer Course Student at the London School of Journalism and Course Instructor at the SeekaHost University.