Search engine optimisation (SEO) and web design are important aspects of a website. But the question is how does web design affect SEO when it is involved in the technical part while the latter correlates to search engine rankings? In the past, SEO primarily focused on content and keywords. But, search engines have changed and have become more user-oriented over time.
Today, SEO gives more credit to websites that meet the users' needs, answer questions and provide a better browsing experience. Web design is responsible for these things, which considerably affects SEO rankings.
Better User Experience Improves Search Rankings
Any web designer in Oxfordshire would advise that a website's navigation structure should be well planned. It describes how site pages are connected and organized, which is a factor that web design Oxford companies give importance to. A website's navigation structure influences various essential metrics, including bounce rate, average page on time, conversion rate, and engagement rate. Accordingly, the search rankings of your website are affected by these factors.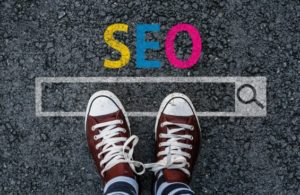 Moreover, they influence the number of your profits and revenue. When users don't know how to find the information they need on your website, they'll leave. When this happens, you'll lose a possible profit and revenue.
High-quality Web Visuals Improve Time on Site
According to research, a website only has 50 milliseconds to persuade users to stay. So, your website should have a good web design to make a good impression right at first glance.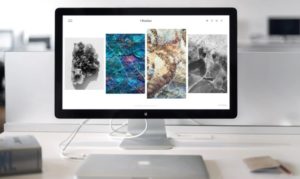 A good web design can increase your authority, making users trust your website more. To make your audience stay longer on-site, format your content with an outline that pleases the eyes. High-quality content and amazing visuals make your audience more interested in your content, notifying the search engines that your website is rank-worthy and reputable. It will lead to increased conversions and organic SEO.
The Design of a Website Affects Its Loading Speed
How fast a website loads is a key factor in search engine ranking. If a page loads too slow, users will leave. What significantly impacts a site's loading speed is its design. A website should ideally load within less than a second.
Relevant Images Increase On-page Time and Engagement Rate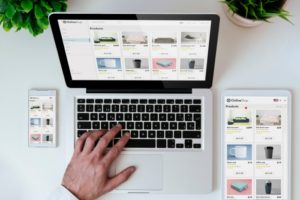 Most websites utilize images as it helps boost the average website engagement rate and On-page time. But, using too many images could make your website slow, which is not a good thing. As mentioned earlier, the loading speed of a website has a significant influence on its search engine rankings. Below are some of the things that can help when using images on your website:
Add keywords to the image titles and make sure they are relevant.
Add descriptive alt text rich with keywords to every image to let the search engine index images for certain keywords. The text will also appear when the image won't load.
Use compressed images to increase the website's loading speed and minimize server load.
Final Words
A web designer who applies the best web design practices can help improve your SEO. Making wrong web design choices makes it harder for crawlers to index your website, which can negatively impact the SEO ranking of your website.
Author Profile
Blogger by Passion | Contributor to many Tech Blogs in the United Kingdom | Fascinated to Write Blogs in Business & Startup Niches |