We've started to research about what is ClickFunnels at ClickDo digital labs as we started the ClickDo Academy and had to come up with a software solution to setup up the landing pages and sales funnels.
In this 2018 ClickFunnel review done by Fernando and Kasun who are the main people who dug deep about the tool, will give you a complete review about what is it and what the software can do.
What are ClickFunnels?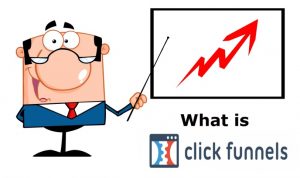 Just like the name suggests, ClickFunnels is software that's used to 'funnel' or filter specific traffic on targeted platforms. In this case, the platforms are the landing pages of your site. Personally, I have been using ClickFunnels for over a year now testing all it's potential and my advice to every online entrepreneur or online business is that this is something they don't want to miss out on. However, you will need to know something more before you go about spending singing up for ClickFunnels and start spending monthly for their services.
The beauty of it all is that you do not have to be an IT geek or SEO expert for you to embrace it. In any case, what that matters at the end of the day is that you make plenty of sales and that all the clicks on your page are successfully turned into sales. With ClickFunnels, I'm going to show you shortly how you can make good money and by good money, I mean sums of up to $ 10,000 a month. Gone are the days when marketers and online entrepreneurs would blindly advertise and market their brands to all traffic online.
Today, software like ClickFunnels have made things much easier; you are able to concentrate your marketing and advertising to a specific segment of the market that's most likely to respond best to your product. How do you identify this specific segment of potential clients or customers? Hold on, that's where we're going next.
ClickFunnels definition; in simple language, ClickFunnels is defined as a software that provides you with different types of features, all of which can be effectively utilized to generate leads as well as increase sales conversions.
What are sales funnels in ClickFunnels?
A Sales Funnel is used to refer to a site that has pages where people navigate through each as they purchase your product.  The concept behind ClickFunnels is known as Actionetics.  Actionetics simply means that you have a tool in your possession that understands your customers! How wonderful would that be, to have a tool that helps you increase sales conversion by sending targeted messages to potential customers?  It's not enough that you have designed impressive landing pages that are easy to navigate through; more importantly, you have to make efforts to attract the right kind of traffic, traffic that has higher chances of being converted to sales. In a field of 1000 customers, you'd rather target 500 clients who're interested or likely to purchase, than spend time targeting all 1000 blindly.
With ClickFunnels, you're able to filter and channel traffic to your landing pages. What do you gain out of this? Of course, some of the benefits of directing traffic to your site include;
Buying or purchasing a product
Joining an email list or an even webinar
Last but not least, you do not have to be an expert in coding or such for you to reap from this software.
Who Needs ClickFunnels, What Kind Of Businesses Need To Use ClickFunnels?
The truth of the matter is that as long as you have a business that sells anything online, then you should try out this software.  This includes ecommerce stores, insurance businesses, coaching and motivational businesses, network marketing businesses, escort, real estate businesses, and so on. Basically, as long as you have an online presence, then chances are that you need to try out click funnels in your marketing campaigns. Here at ClickDo, we can help you navigate through the installation and application of this software so as to take your business to the next level. Our ClickFunnles Consultant Kasun Sameera and web dynamics experts can help you utilize this software so that instead of 'firing' wildly in your marketing campaigns, you now fire discriminately towards the desired segment of the market.
How can Click Funnels benefit you, what is its role anyway?
Optin Funnels; Optin funnels are the first benefit you'll observe when you start using Click Funnels. Basically, this helps you capture the email addresses of all visitors to your site by offering them a solution to a problem they have. This could be in the form of an ebook they need, or a video a coupon code, or anything else that makes them share their email address with you.
Sales funnels; Sales Funnels come in handy when you want to improve the sales of services or goods you're selling. You're able to easily analyze any Upsells or Downsells in your advertising strategy.
Webinar funnels; these funnels help you when you want to have visitors register for webinars.
Membership sites; memberships are like a gated community where only a select few can be allowed in. With this software, you are able to get visitors to subscribe so that they can access exclusive content that you've put aside just for them
Affiliate program; it is very easy to set up an affiliate program with Click Funnels, thanks to an inbuilt Backpack.
ClickFunnels also has an inbuilt shopping cart that enables you to easily track customer's orders. You don't need to install extra software in order to track this or other online movements of your customers as they shop and navigate through your site.
You can imagine that even for a reputable digital marketing company like ClickDo, one of the leading here in London, we use ClickFunnels not just for our pages, but also for the clients we work for. And what I can personally tell you is that you do not have to be an expert in coding for you to know how it works. Can you think of this, that you do not have to know about HTML, CSS, and all the other technical coding jargon, for you to control the kind of traffic that you want on your landing pages? If you're using Word Press, for instance, the templates are already easy to navigate through; but how do you ensure that you direct only the specific kind o traffic that's needed there?  ClickFunnels is the magic pill that bestows you with technical capabilities even when you are a newbie or beginner.
The essence of ClickFunnels is to simply enable entrepreneurs and marketers like you to market their products or services out there at efficient costs. You don't have to pay separate membership costs in order for you to assess independent business tools. Instead, ClickFunnels has all these tools and capabilities under one roof! Even big companies like LeadPages, Unbounce, MailChimp, Aweber, Infusionsoft, and many more that used to charge hefty amounts in order to help capture the number of leads you had made are now being forced to compete with ClickFunnels.  Many businesses and business owners, myself included, have saved a lot of money that we'd use to purchase and subscribe to these companies.
ClickFunnel As An Internet Marketing Tool;
As an online entrepreneur and a business owner  in UK and I'd do whatever it takes in order to get more insight into my customers and clients. Such insight would greatly determine how I advertise my product or brand, and who to target. ClickFunnels is one of the best internet marketing tools; this is the thing for you if you're looking for serious growth for your business. Like I mentioned earlier, I can help you get started and start reaping the benefits right away. Once you have installed ClickFunnel you'll have plenty of tools at your disposal, all aimed at helping you improve your online sales and conversions.
Exit pop up
Upsell page
Capturing leads
You can build an opt in page, thank you page
Downsell page
Shopping cart
Email capturing and follow up series
An affiliate marketing platform; you can get individuals to come and join you or your product as affiliates.
I Like ClickFunnels, And Here's Why I Think You'll Like It Too;
I personally like the fact that even as a starter, you can customize your template as you wish to.  You can actually opt for the premade templates, and then use them to create your professional funnel of choice. By and large, the platform is easily navigable and user-friendly. You just click and drag the theme you want; it depends on your preferences, you can customize the theme or use it just as it is.  Another thing you'll like about ClickFunnels is the fact that it comes with a free 14 day trial. Who doesn't love free trials anyway? In other words, you sign up and instantly get the free trial offered to you; you get to start capturing the leads right away. It's all about results and an affirmation that within those 14 days you'll have learned much.  Thirdly, ClickFunnel's full membership comes with Actionetics, an autoresponder that marketers use to capture the data of everyone who has subscribed to your email list.  It helps you understand your customers better because the data is captured in detail; you can analyze it and be able to target potential customers with more precision and success.  The beauty of it all is that Actionetics won't cost you extra money as it comes with the full membership of ClickFunnels.
I'm sure you'll also love the fact that ClickFunnels can be integrated with many third-party platforms. This is so important considering that online marketing needs a multi faceted approach; you have to combine several 'efforts'. With this software, you can connect it to your PayPal, Mad Mimi, ClickBank, MailChimp, Aweber, GetResponse, to mention but a few.
The bottom-line is that by the end of the day, ClickFunnels will help you save thousands of dollars as it incorporates many tools all rolled into one. Before signing up, you should know how you want to market your brand. In other words, ClickFunnels is just an enabler; it helps boost your marketing effort. Thus having a plan is the first thing, it makes things easier once you sign up and get going. And like I started by saying, it doesn't matter whether you are an IT Geek and coding expert, or a starter who has no experience in online marketing; this tool is designed just for someone like you. It's all about daring to try.
If you need to motivate yourself before signing up, perhaps you can read my inspiring journey on https://www.fernandobiz.com. Here you'll see how I started from nothing, and progressing up to found ClickDo, and then to see it rise and emerge as one of the leading digital marketers in London. Today, I have a professional team of technicians and hackers who'll help you navigate through ClickFunnels and make the most out of it. Creating and designing landing pages just got easier, thanks to this tool. It doesn't matter whether you're already using other marketing tools in your advertising; I'd still recommend that you try ClickFunnel. It's a game changer; it's changing the way online marketing is being done.
What's the secret behind successful landing pages?
First look at one our highest converting landing pages for the SEO training course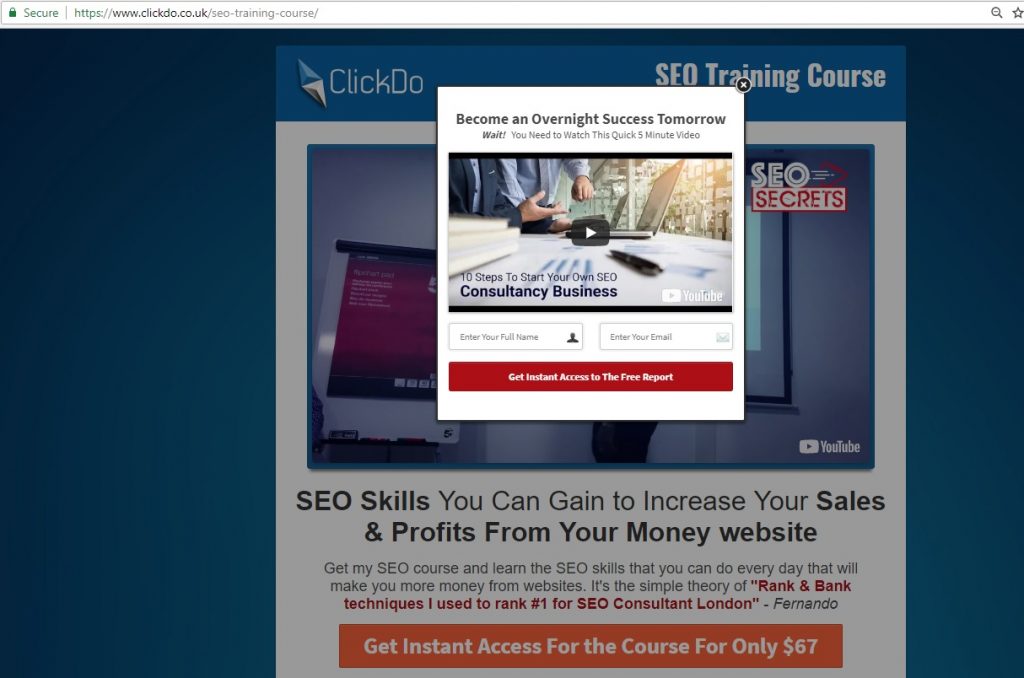 When it comes to creating the perfect landing page, there's a mantra we always emphasize on; less is more. This means that you should try to keep it simple but to the point.  Once you've captured all the necessary leads from visitors and then targeted them with the desired traffic, chances are that they'll be directed to any of the landing pages you have created. The last thing is for visitors to land on the pages, but be discouraged either by the user-unfriendliness of the templates, or because the information on the headline from that ion the offer. These are some of the things that ClickDo likes to remind our clients and business partners; that creating the perfect landing page is the first step towards reaping big from online marketing.
Now that ClickFunnels will help you capture the data and details of your target customers, you have to maintain that momentum by striving to convert every click into a sale or subscription. Many times, a customer is like a new page; your landing pages will make or break every conversion and click. Why am I emphasizing on this? It's because with Click Funnels, you are able to create better and more effective landing pages. Small businesses, big businesses; the fact that there's a tool that helps enhance your landing pages by directing only the desired traffic is something that should interest everyone. Without Click Funnels you'll be limited as a marketer because you'll be competing with other people and businesses that capture leads at a higher, more accurate rate. It's all about being smart; it's about being a step ahead.  In fact, having ClickFunnels in your marketing tools is no longer being viewed as experimental; rather, it is a best practice!
it is possible to connect your ClickFunnels account, so that funnel pages are visible on your Word Press blogs.  You can create very nice URL for your pages with ease. No prior experience in coding required all that you will need to start with is to install the plugin on your word press' dashboard. You'll be given an authentication Key that you use to connect with ClickFunnels. ClickDo tech geeks are here to make it very simple for you, we'll help link any site you wish to connect with ClickFunnels. By the time we're done, you'll be able to connect numerous pages using URLs that can be customized depending on your personal preferences.  Once you have installed the ClickFunnels plugin, you will be able to;
You can create custom URLs and use them for unlimited pages
You can set any page you wish to, as the Home Page or even 404 page
You can easily manage and edit your pages as and when you please.
With ClickFunnels, the power is literally in your hands! It's the newest kid in the block when it comes to online marketing and advertising. Successful entrepreneurs and successful business owners have one thing in common; they are never afraid of embracing new ideas and concepts.  A few years ago when people started hearing of Bitcoin, very few actually took much interest or gave it much thought. Today, those that purchased them are reaping big, there are investors who woke up as strugglers but by day end they were millionaires.  This is the same narrative with online marketing tools, before most marketers realize just how effective a tool is, the more innovative one will always be one step ahead. At a time when marketers are in a cut-throat competition trying to employ different skills and practices,
ClickFunnels comes in as an interesting alternative.  It is designed for newbies and starters who want to promote or sell their products online effectively, without having to spend an arm and a leg. ClickFunnels will always work for you whether you are looking to improve on your sales, or are simply looking to capture leads. It offers you numerous tried and tested templates that have made millions already. Just get an idea, plug it in a proven template of your choice and start earning! It's that simple.
Often, entrepreneurs and marketers tend to complain a lot that they don't have money for this or that. Now, when it comes to marketing and subscribing to online marketing tools, you just need to weigh your needs properly. What do you want to achieve? How effective is the tool or software that you're paying for? With ClickFunnels, remember that I said there's a free 14 day trial. So when you sign up you have 14 good days to explore and observe how effective the software is in helping capture leads, and turning them into actual sales. I can confidently assure you that the gains of having ClickFunnels are evident from the first minute that you've signed up

Don't wait for the perfect moment, rather, create the moment. Instead of waiting till you have all the skills or finances, just do whatever you can with whatever you can. The beauty of Click Funnels is that it is user friendly and you won't require any tutoring. My first time to hear about this tool, I was able to set it up and get going in just under one hour. It has been an addictive journey and to date, there are very few tools that have come in handy as this one. I realized that once you've captured the data of a visitor to your site with ClickFunnels, you will have them for life. This is because as long as you have their email address, then keeping in touch when necessary becomes much easier.  Usually, there are three different types of funnels and they include; Sales Page funnels, Lead Capture funnels, and Event Funnels. But there are other additional funnels that you can create if you so wish, for instance membership funnels. The same applies to the templates; you can opt for free templates or paid ones.  It all will depend on your budget, plus personal preferences.  You simply choose a funnel type and select the template of your choice. Next, customize the pages to fit your kind of business. Ensure that your payment and email integrations are done correctly so that you're able to proceed and set the domain name of the funnel you've created. Save the funnel and bang, you're good to go! ClickFunnels uses the intercom and as such, you can always ask them any questions you may have on the Live Chat. I found the staff to be of help in all the instances I had to contact them with queries. Most support requests will be responded to in a matter of hours.
Final thoughts;
I'd greatly recommend that you try and take advantage of the free 14 day trial to sample just what ClickFunnels can do for you.  Nice way to make money fast, and without having to spend so much while at it. It doesn't matter the size of your business or the products you're selling. As long as you have the desire to succeed and grow your business, then you can never go wrong with ClickFunnels.
Also, you can become clickfunnels affiliate and start making money online. As Russell Brunson says once you hit the 100 affiliates they even pay for your car. You can search for more about their retire in 100 video at https://affiliatebootcamp.com/retire-in-100
Author Profile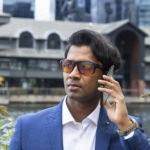 The CEO of ClickDo Ltd. and
SeekaHost Ltd. helping businesses grow online with latest digital marketing techniques.

With #1 ranking for "SEO Consultant" In London, UK I lead by example.