How to Compress 4K Video To 1080P Flawlessly with Winx HD Video Converter Deluxe?
As digital camera and smartphones technologies advances, more and more people are gaining access to devices capable of shooting extremely high-resolution videos. That means everyone is loaded with lots of great movies and videos of every kind on their phones or computers.
However, the advancements come with some downlines since not all devises support such videos. As a result, more consumers find themselves using 4K video converters to enjoy what the internet has to offer.
While 4K is generally used to abbreviate 4K resolution, it's also used to describe files in such premium quality. The resolution is four times better than 1080p, which is typically the best resolution for new videos.
The challenge is that downloading demands plenty of storage space. For instance, a 2 minutes 4k video can occupy up to 450 or 500MB. But if you compress 4K to1080p resolution, it can save much space on your disk without actually compromising quality on regular monitors.
So, without getting any further, let's jump on how to compress your 4K video to 1080 flawlessly with WinX HD Video Converter Deluxe
Convert and Compress
WinX HD converter Deluxe is stunningly versatile, ease of use and can handle any kind of video you may throw-in.
Loaded with 50 audio codecs and 320 video codecs, it perfectly compresses and converts your 4k UHD videos to work in most of the available modern video players. Have a look at the following simple how-to steps.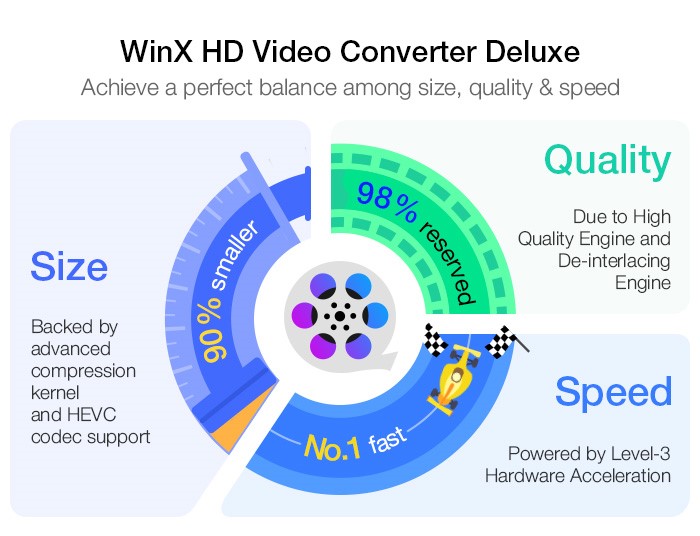 After launching the software, click on the plus '+' button to load a video. As soon s that is done, you'll be prompted to choose an output profile. Note that the software will automatically select a profile for you, but you can choose what best for you. Otherwise, you can convert more than one files at a go by selecting multiple files.
In the profile section, you have the option to choose either a fast or slow method. Slow implies that the quality will be better compared to the fast.
After selecting the file(s), the editor allows you to edit the videos. It provides you with sustainable flexibility to remove some parts of the video, which may not be precisely necessary.
This is because it reduces the video, though it gives the footage a clean look. It is recommended that you edit those video parts which are not needed.
The editor also allows you to crop, expand, or trim videos, add subtitle, decrease or increase audio files. If you want to remove part of the video, crop and expand is useful for any reason.
To that far, the editing is complete, and now you're ready to covert and give your thought on the final output. If you like, you can change or modify the profile by hitting on the cog icon.
Sometime the 4k videos might look blurry. Not to mention that to some extent, they can even fail to play at all. Only due to their formatting issues. Additionally, these videos are typically bulky and take up a lot of space.
Following the trend, converting 4k videos to fit the right format so you can have them in a disc to share with your fellows is much easier said than done. In fact, it can turn to one of the stressing factors in your life.
So now what? The simple answer is that you need a robust conversion program that's easy to use. In other words, you need this great deal featured by WinX HD Video converter.
WinX HD video converter comes with highly practical features that support any format for conversion, and it can help you get rid of such problems.
Keep reading and see why you should convert and compress your 4k videos using WinX Video converter.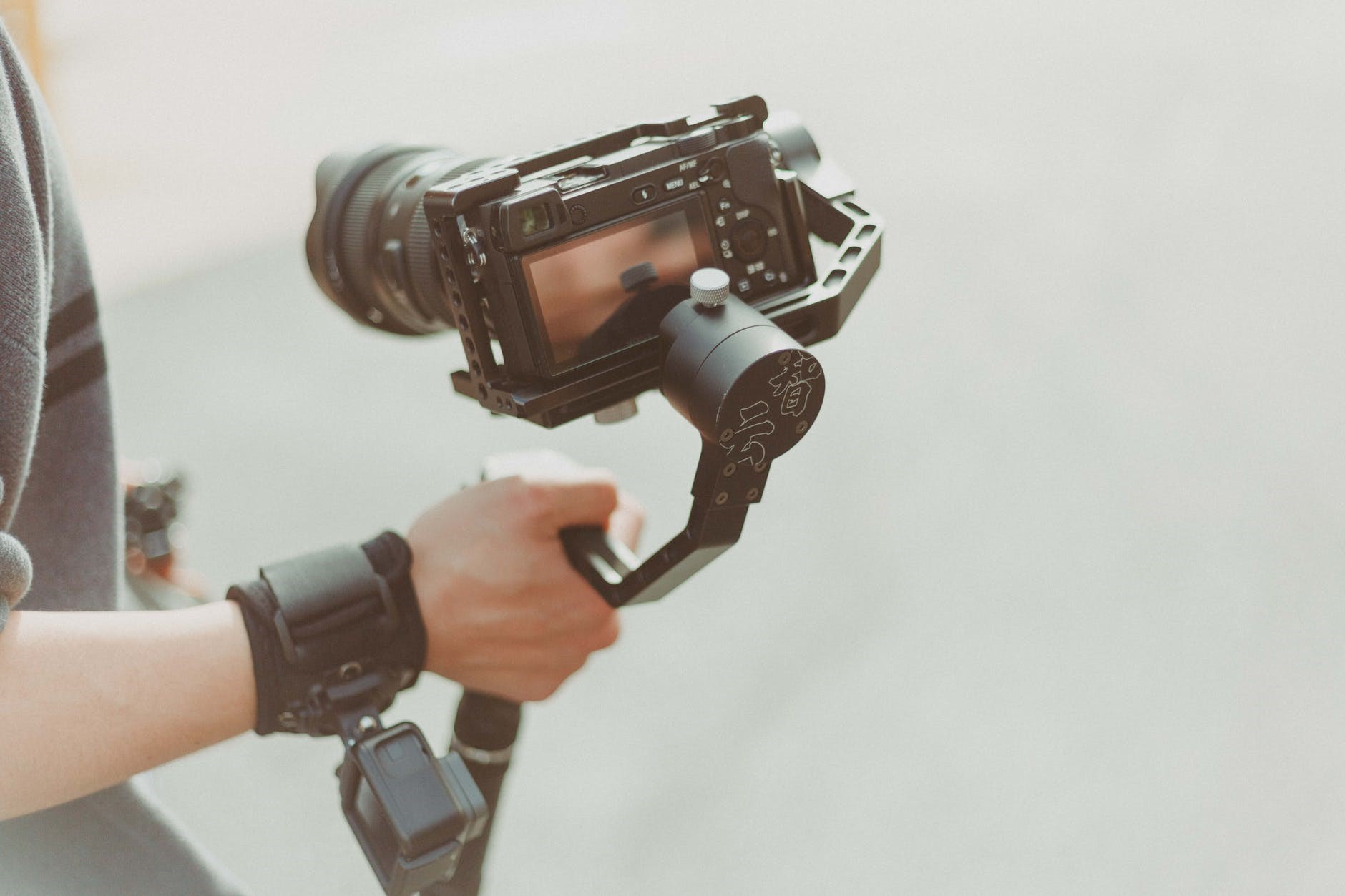 Convert 4K, M2TS, WTV, 1080 HD videos. Whichever video format a video can take, even the Blu-ray videos. Its powerful compatibility leads you easily and flawlessly to MP4 and more simple forms at an instance.
Edit, Merge or add Subtitles at Ease. It comes with vivid features for video editing or to merge multiple videos into one. Besides inner subtitle tracks enhancements, it also enables you to add externally downloaded subtitle files to videos.
Offers the highest possible video output. The embedded, high-quality Engine and the De-interlacing Engine dynamically optimize image quality. It makes the output video clearer by adjusting definition and reducing noise. More so, resolution and bitrate parameters can be adjusted to balance the file size and the file size.
Unparalleled transcoding speed. The ability to support multi-core CPU featured by this HD video converter empowers you to take full advantage of 8 cores to increase the processing speed. The improved configuration and instructions deliver a faster real-time converting speed of up to 32x.
It Offers 280 Preset Profiles for Android devices. Though most people like playing videos in their journey, not all mobiles phones can support all HD videos. Think about videos like M2TS and 4K. They often call for HD converter software to make them compatible with other portable or console players. Only then you'll enjoy them on mobile devices such as iPhone 5/4S, iPod touch 5, iPad 4/mini, Android tabs, and so on.
An online video downloader and video converter. The WinX Video software allows you to download video files from YouTube, Dailymotion, Metacafe, etc. You can also convert them into simple formats such as 3GP, MOV and MPEG for offline playback or further editing. With the improved YouTube, download engine; it can take as short as 30 seconds to download a music video from YouTube.
There are many excellent 4K video converters, and WinX HD Converter Deluxe is one of the best. As a web-based video converter software, it supports 4k videos and doesn't cost much of your traffic. It is a flowless application, so to say.
But before converting, first, you need to install the application. It is absolutely safe and takes little space on your disk.
Author Profile
Passionate Blogger | Interested in writing about the latest technologies, business strategies | Contributor to many premium UK Blogs
Latest entries