Marketing a brand is critical since it allows it to expand and establish a reputation. Well-thought-out marketing tools can help your business stand out from the crowd, resulting in more significant sales.
Marketing technology has changed dramatically in recent years due to breakthroughs in artificial intelligence (AI), social media, and even older classics like email marketing. Marketing technologies have evolved into a critical component of earning revenue and building a brand, which ideally should be incorporated within the integrated business marketing strategy.
What does it mean to use a Marketing Tool?
Many components of marketing take time, are complex, or are inconvenient. These are essential chores that can be completed in a few hours each week. You can recruit more staff or freelancers to help if your organization relies heavily on active and creative marketing.
Marketing and SEO tools are made to make time-consuming jobs easier to complete through automation, and they almost always do so more quickly. Some do so through automated processes, while others allow you to complete tasks manually but in large quantities.
The Most Significant Benefits of Marketing Tools
The value of a marketing and management tool is determined by how it is used. However, if you use tools correctly, you can expect to gain many of the following benefits:
Task automation can help you save time.
Spending less time on the duller marketing components allows you to devote more effort to the more enjoyable and creative ones that cannot be automated.
Advanced analytics and optimization for data analysis.
The more time you spend on marketing now, the more you'll benefit from tools in the future.
Different kinds of Marketing Tools
Despite significant distinctions, marketing tools can be classified as follows:
Tools for social media marketing
Software for email marketing
Tools for content marketing
CRM (Customer Relationship Management) software
Tools for gathering feedback from customers
1. Social Media Marketing Tools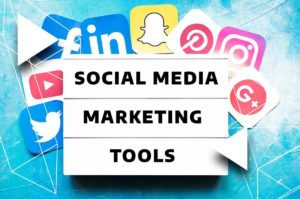 For the past few years, social media has been an integral part of our lives. Great social media isn't created by chance, and it's more than just a collection of timeless material.
There is no such thing as a flawless social media formula, unfortunately. Like any other marketing strategy, great social media engagement is meticulously planned, calculated, regulated, and based on a solid foundation combined with creativity.
You must keep up with the latest Instagram & Co. trends, ideas, activities, and tools to deliver your strategic goal. With the help of social media automation, users may stay more connected and active on social media, which enlightens our work and allows us to take it to the next level.
Which Social Media Marketing Tool to Choose?
One of the most highly rated tools is Buffer, a social media scheduling service that allows you to schedule posts across many social media platforms. You have the option of customizing each post for each site separately or publishing the same one across all of them.
You can add any item you find on the web to the Buffer queue using the Buffer Chrome plugin. The entire content creation and sharing process become more pleasant and innovative because you don't have to decide what to share ahead of time.
Plus, there are third-party tools like Bulkly, that connect directly to Buffer—giving you even more power and flexibility with your Buffer account.
Buffer is a straightforward, user-friendly social media management tool that helps brands, enterprises, agencies, and individuals achieve significant social media participation and outcomes through the following features:
Integration with Facebook, Instagram, Twitter, LinkedIn, and Pinterest.
Each social media network's message can be customized.
Suggestions regarding what type of media to use.
The Instagram grid's preview feature.
As a calendar, schedule social media posts.
You may share content from anywhere on the internet with browser extensions.
2. Email Marketing Tools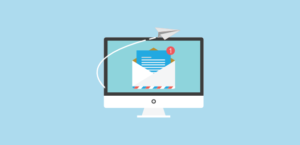 Over time, marketing channels and trends shift. While new methods emerge all the time, email is one of the few mediums that has stayed pretty steady.
For both B2C and B2B marketers, email remains the most preferred content marketing channel. 87% of B2B marketers and 77% of B2C marketers use it to nurture their audiences.
Email marketing is growing increasingly popular because it is simple to use, gives you complete control, and allows you to communicate directly with your customers.
It's important to note that the email marketing services you employ are in charge of ensuring that your emails are sent, so choose the right one for your purposes.
Which Email Marketing Tool to Choose?
One of the newest and most appealing email marketing automation tools is Moosend. Create responsive email newsletters, automate marketing campaigns, and expand your mailing list using these tools.
You can also use Moosend's drag-and-drop email builder to create high-converting email campaigns by adding complicated elements like timers, videos, GIFs, and more to boost your CTR.
You can target your audience with dynamic content in the automation area using advanced segmentation and personalization tools and customizable pre-built procedures.
Real-time data and analytics will let you keep track of everything you're doing. Moosend also features an online form builder tool, a landing page builder, and a subject line tester to give your marketing game a competitive edge.
Overall, Moosend provides a sophisticated email editor, customizable templates, more advanced automation capabilities, and a 98 percent email sender score even with the free subscription featuring:
Email newsletter program that can be completely customized.
To master email list management, use email list segmentation.
Templates for landing pages that convert well.
Integrations that improve the efficiency of your company's processes.
Monitoring of performance via real-time reporting and analytics.
3. Content Marketing Tools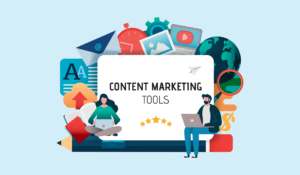 Content marketing tools bring together a wide range of marketing strategies. Tools for analyzing website traffic and behaviors are available on some e-commerce websites. Other technologies are intended to assist you in more efficiently delivering your information, usually on a large scale.
Content marketing and SEO tools are frequently combined. There's bound to be one or two products that can help you quit wasting time and money on the same marketing campaigns week after week.
Which Content Marketing Tool to Choose?
Do you know what type of material is most prevalent in your field?
Do you know what your competitors are writing and how they're promoting it?
BuzzSumo is a terrific tool for upping your game, identifying subjects to write about, and locating industry influencers that can help you promote your material.
Find the most popular material on all social media platforms and do case studies to learn more about it. Find industry experts in any subject, review the material they've provided, and then start arranging influencer outreach from there.
Sign up for content updates to be notified when new content containing your keyword is published. You'll also be alerted when a competitor publishes new content, ensuring you don't miss out.
You may also compare the performance of your competitors' content to your own using competition analysis and additional features such as:
Discover the most viral content.
Perform a content analysis.
Take a look at what's trending at the moment.
Create a real-time monitoring system.
Identify influencers.
4. CRM Tools
CRM entails much more than simply contacting potential leads. It requires maintaining a comprehensive database of client contact information and history and creating relationships and promoting loyalty.
The logical next step is to make this data available to collaborative teams and feed it into other business software systems through smart integrations.
User experience (UX) and Customer Experience (CX) have never been more critical, and the ability to effectively manage a company's connection with customers during the sales and after-sales phases is essential.
Trying to replicate CRM skills on a huge spreadsheet can lead to confusion and redundancy for small to medium businesses.
CRM software is easier to use than spreadsheets, and it can do more than just keep track of user and contact information by dynamically organizing calendar events and reminders.
Customer relationship management software also includes texting, phone calls, and recorded encounters, allowing you to measure customer sentiment and gain better insights.
Which CRM Tool to Choose?
On the internet, there are various CRM solutions, but monday.com is one of the best according to many recent reviews. Monday.com lets you focus on your company's needs to thrive and expand, thanks to its clear interface and bespoke design.
Simply said, monday.com allows you to have complete control over your CRM software. This CRM solution is simple to use while still providing all of the information and functionality you require to keep track of your business's activity.
Select one of three templates, or "boards," to work with to get started: Sales CRM, Partnership Management, or Sales Assets.
From active leads to interaction forms, each one tracks a different set of market indicators. These boards will let you quickly add code-free automation capabilities to your operations, allowing you to start saving time immediately.
Monday.com focuses on giving you the resources you need to figure out how to set up and service customers on your own. Consumers can discover online reports, webinar links, video courses, frequently asked question lists, and step-by-step instructions on the provider's help website, allowing them to take customer assistance into their own hands with some other features like:
A built-in timer.
Your boards can be viewed in a variety of ways.
Gantt charts help you see how far along a project is.
Work on the go using a mobile app.
5. Customer Feedback Tools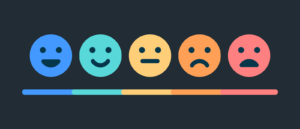 Data collecting, sorting, and analysis are all made easier using customer feedback software like Startquestion. Businesses used to send out survey forms via mail or snail mail, asking for customer feedback.
Even back then, knowing what customers thought was so important that most survey questionnaires included pre-paid postage to encourage people to participate. Businesses now have a plethora of alternatives when it comes to selecting the best customer feedback software to meet their needs.
Which Customer Feedback Tool to Choose?
Qualaroo is a real-time feedback platform that uses Internet surveys to help small and medium businesses get qualitative information. Its main capabilities include sentiment analysis, cookie targeting, data streaming, custom attributes, and replies.
Users can communicate with customers based on their app or website habits, segment clients by geography, and send customised information with Qualaroo. Variables such as search terms and page time are also available.
NPS surveys, webhooks, event and geo-targeting, website overlays, and design templates are all available through Qualaroo. Monthly memberships to Qualaroo are offered, with email, phone, and documentation support accessible and more:
Advanced Forms for Gathering Targeted Data.
Insight-gathering features that are more advanced.
Questioning with a specific goal in mind.
There are numerous integrations.
Detailed Getting Started Guides are available.
The interface is click-to-edit.
The Takeaway
Scaling a small firm isn't easy, but you can jump ahead of the competition with the appropriate tools. To thrive in today's digital marketing world, you must be smart and persistent.
In addition to knowing all the digital marketing tips and techniques, you must comprehend and implement a wide range of digital marketing technologies such as the 5 top marketing tools listed here. This will save you time and improve the efficiency of your work.
Whether you're reviewing off-page backlinks or developing a content marketing plan, these tools can help you not only focus on the parts of your job that matter but also keep your sanity.
———————————————————————————————————————————-
Alex is a content writer at Moosend. He leaped faith in the digital marketing world from an architecture background and has never looked back. You will find him traveling in places around the world in his free time.
Author Profile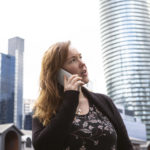 Blogger and Educator by Passion | Senior Online Media & PR Strategist at ClickDo Ltd. | Contributor to many Education, Business & Lifestyle Blogs in the United Kingdom & Germany | Summer Course Student at the London School of Journalism and Course Instructor at the SeekaHost University.