Appointment scheduling that is straightforward and simple is integral to any successful medical-based practice. It is a fantastic solution to manual scheduling and hosts a myriad of benefits. If you are unfamiliar with appointment scheduling and want to learn more, this post is for you. Let's take a look at appointment scheduling and what its purpose is.
Appointment scheduling software, what is it exactly?
Appointment scheduling software is a software program that has been designed to streamline appointments by automating almost all facets of scheduling that would have normally been done manually by staff. Rather than solely depending on your reception staff to micromanage your clients and their appointments, the scheduling software program steps in and does a large part of it for you.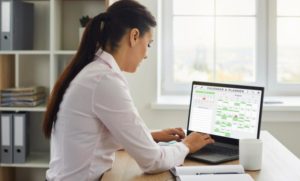 It offers several features which enable clients to book their own appointments online, reschedule and cancel them. In addition to this, it sends out automated reminders in the lead-up to their appointment so instead of having to chase up clients, it is done for you via text message. This can drastically reduce the number of no shows you have each week which not only saves you time but money too.
Main ways appointment scheduling can be advantageous to your practice
Here are some of the many ways appointment scheduling can help your practice:
Reduce errors
When completing tasks manually, human errors are inevitable no matter how many times the person has booked appointments. The most common errors are double booking and booking the wrong appointments.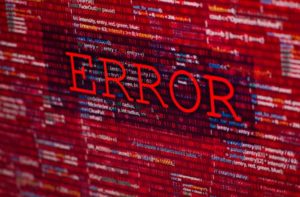 Errors are never a good thing, they can cost you money, time and clients. If a client shows up for an appointment and someone has doubled booked them, this can have a negative impact on your business. It can be seen as not only greatly inconvenient but also unprofessional.
Boosts efficiency
Everyone wants their practice to be running as efficiently as possible and a guaranteed way to do this is with the help of appointment scheduling software. Instead of spending hours each day conversing with clients and paper logging everything, your appointment scheduling can display your appointments in an easy-to-read format. Less planning is involved, and many tasks can be automated so you don't have to do them yourself.
All data is stored in one location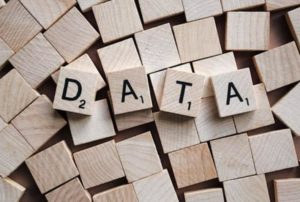 Having data stored in multiple locations can be a hassle, and accessing it can be time-consuming as a result. With appointment scheduling, you have the benefits of being able to enter data, store it, and change it all from one convenient location. This can save on doubling up on the same information or misplacing it.
The ultimate convenience
Saving time with software such as appointment scheduling makes it a worthwhile investment. Why spend hours on end delegating clients and manually processing information when you can store it in the one spot which is easy to access, a huge time saver and reduces errors. Appointment scheduling for a practice makes sense. It is not only more convenient for you, the service provider but also your clients. They can access their information and book appointments themselves at a time that suits them.
You can access information from anywhere and at anytime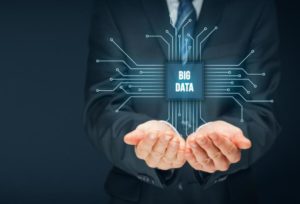 Appointing scheduling gives you the flexibility to access your information from anywhere and at any time. This allows providers to work as remote worker or offsite when needed without the worry of not being able to obtain the information they need when they need it. This kind of adaptability is simply unmatched by the manual appointment scheduling process.
Can save you money
Instead of having multiple receptionists to handle the appointment scheduling side of things, you can cut down on the number of staff members you need to complete these tasks. Appointment scheduling software can take over a portion of appointment booking, cancelling appointments, and rescheduling. You can then delegate your staff to other areas of the practice and increase productivity.
In addition to this, your scheduling software can drastically reduce the number of no-shows you have each week through automated reminders.
What you should look for in appointment scheduling software?
Automated appointment reminders
As we've outlined above, automated appointment reminders are highly beneficial to a practice's overall success, and the scheduling software you choose should have this integrated.
Automated scheduling that updates in real-time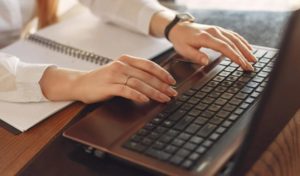 Your appointment scheduling software should offer real-time appointments so if someone cancels or reschedules their appointment, it immediately becomes available for another client to take. This can boost productivity and prevents a client from missing out on an appointment if it hasn't been updated in time. You can increase revenue and prevent losing customers with this handy feature.
Reports
A good way to track the performance of your practice is via reporting. Data such as the number of clients you have, how many show up for their appointments, how many cancel etc can be collected and analyzed with built-in reporting systems. This takes out the guesswork and gives you a comprehensive run-down of where the business is excelling and other areas that may need some work. With this information, you can make changes to improve efficiency.
Mobile app pairing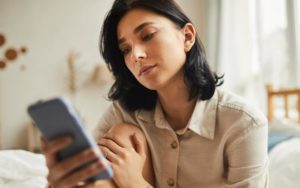 When an appointment scheduling software offers mobile app capabilities, it allows users to access vital information from the convenience of their smart device. Appointment scheduling can be managed while on the go with all relevant data stored in the one place.
24-hour remote appointment capabilities
Having a 24-hour remote booking system offers your clients the ultimate freedom when booking their appointments at your practice. From their smart device, they can check the practice schedule and which practitioners are available and when and choose a time that suits them to book an appointment. Rather than having to call during business hours and have your receptionist manually find and book them an appointment, they can do it themselves, whenever they choose day or night.
Appointment scheduling software is one of the many ways you can improve the everyday running of your practice!
We hope this post has explained Appointment Scheduling Software and what its primary purposes are. If you have any questions about this topic or you are ready to overhaul the way you run your business, reach out to your friendly Practice Management Software team. We offer a comprehensive practice management software program that has appointment scheduling integrations.
Author Profile
Blogger by Passion | Contributor to many Tech Blogs in the United Kingdom | Fascinated to Write Blogs in Business & Startup Niches |