Digital marketing is not like traditional marketing. The regularly updating tools and introduction of new competitors every day makes digital marketing look a bit more complicated than it is. If you have been lagging behind your competitors lately, the chances are that you are not keeping up with the latest digital marketing trends. But there is no need to worry because digital marketing is not rocket science and you will be able to catch up with your competitors as soon as you have finished reading this article. Here is how you should be handling your digital marketing in 2019
Do Not Ignore SEO
A lot of small business owners may have heard about SEO, but they do not pay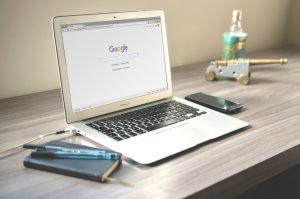 much attention to it. SEO is still the best way to drive traffic to your website. Stop thinking that a small business like yours would not be able to rank on a search engine because that is not true. A website with stronger keywords ranks two spots hire than the website that is not using any keywords. So, it is better that you spend more on long term SEO compared to wasting extra money on pay per click (PPC) ads.
You can also read this SEO guide at digitalmarketingJobs.com to get more insight into how SEO can be useful for you.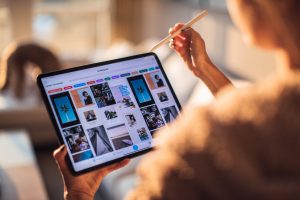 Use Paid Advertising Wisely
If you are using PPC to drive sales, you have got the right idea. It can help your business stand up and get more exposure. But, as mentioned earlier, you do not need to spend too much on PPC marketing. This channel may give your business a boost, but it is not suitable for the long-term, especially not without any proper SEO plan in place. A point will come where your conversions will become expensive, and you will be getting just traffic instead of prospects.
Improve the User Experience
An excellent user interface can increase sales dramatically, but unfortunately, a lot of people do not pay attention to it. If a user has a good experience on your website they are more likely to come back again. To improve user experience, first, you need to make sure that you are posting the right content on your website. Then you need to make sure that you have fast loading pages, chatbots to assists visitors, easy menu navigation and a simple process for placing an order. You will need to study your target audience and think like them so that you can design the best possible interface for them.
Influencer Marketing
If you have never heard about influencer marketing, do not worry. It is pretty much new in digital marketing, but it is highly effective. You don't target your customers directly in this form of marketing, but instead, you pay an influencer, someone who has access to your target audience to promote your business. It could be people related to your niche who have a big following on Facebook or Instagram. Especially if you are marketing your business on social media this option can do wonders for you.
Author Profile
Blogger by Passion | Contributor to many Tech Blogs in the United Kingdom | Fascinated to Write Blogs in Business & Startup Niches |