You will agree with the fact that the primal objective of a website is to improve your conversions while eyeing to make your first-time visitors become your brand loyalists. In an attempt to achieve this objective, businesses across the globe do all that they can to improve the performance of their websites. And here comes the necessity to ensure that your website is not only aesthetically appealing but also ranks high on functionality. For all those business entities looking for actionable tips that will enhance the performance of their website without sweating over rebuilding it all over again, here are 8 of them.
Unleash the Power of the HTTPS Path
The July 2018 deadline was majorly concerned about the security and privacy of user information and websites which failed to meet the specifications of this deadline will be doomed with the "not secure" warning in the browser. In order to avoid this warning dampening your business prospects, your website should come with the HTTPS path. This will indicate your mission statement that web security is paramount to your business. To reiterate the fact that your website is secure to your visitors, you can sign up for 'best SSL certificates from ClickSSL'.
The Power of Numbers
Another tip that will up the performance of your website is linked to how well you know your numbers. You should be in the know of how many visitors check your website on a monthly basis. You should also keep a close watch on the number of leads your website generates. However, this number game comes with a caveat. If your Google Analytics view displays every bit of information, it should be of concern to you.
You should know the exact numbers without mistaking the unnecessary traffic coming from irrelevant visitors and spam traffic as the correct numeric picture of your website. Visitors who fill in contact forms is an indication of their interest in your offerings. Your tracking goals should look into these numbers while always attempting to provide factual information to potential customers. You should also have an eye fixed on how well your website is able to lead to conversions.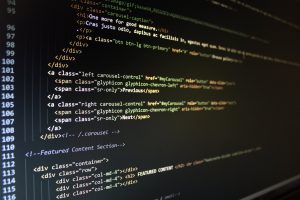 Updated Content Does the Trick
Online Businesses are now thriving on content and hence investing a great deal in web content development. Websites which come with blogs are indicative of the interest visitors have in their products and services. Hence it comes as a wise move to invest time and money in updating your website's blog section. Blogs are unique instruments of expression that will excite other visitors to sign up for your offerings.
However, the trick here is to ensure that your website delivers high quality content so that once it is shared in digital communities, it will stimulate interest from readers. Well-researched and well-expressed content does the trick of converting a simple website click into 'calls for action'.
Let The Good Make Noise
Client and customer testimonials are some creative ways to attract the attention of visitors. The fact that you have built a base of satisfied customers can be publicized across the website. You can alternatively take pride in some video testimonials that you secured and let your website do the talking. Displaying website testimonials can create a pleasant environment, building an inquisitiveness about what how you can fill in for the needs of your visitors. Striving to project your goodwill to the online fraternity is a sure shot means to build happy customers.
Websites Which are Compatible With Mobiles Do Well
Given the fact that most of the transactions now take place through smartphones, it pays to ensure that your website is optimized to the mobile's screen. A tip here is to check the mobile compatibility of your website by using Google's Mobile Website Checker. So, if you are looking to capitalize on all the business avenues, it is time you spared a thought about mobile-friendly website content that will impact your Google rankings in positive way.
Get Into The Shoes of the Customer Through Website Navigation
Businesses should be mindful of certain website navigation best practices that will help visitors to find what they are looking for. A website which handholds its users at every stage of their browsing journey can attract the attention of the target audience with just a couple of clicks. It is for this basic reason that websites should incorporate descriptive navigation, spelling out exactly what they bring to the table. So the trick is to get into the shoes of the customer with a sense of empathy. After all, the customer is indeed the king!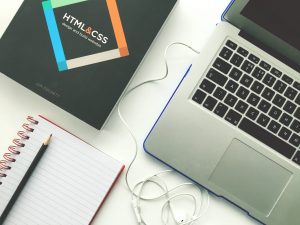 The Significance of 'Calls to Action' Phrases
Another worthwhile tip to enhance the performance of your website is to include 'calls to action' (CTA) phrases. These phrases when included at the bottom of a web page or in the middle of interesting blog posts will excite readers. These CTAs direct potential customers to perform an action that you are interested in. That means, CTAs tell users what you want them to do next. Another tip concerning CTAs is to incorporate them with a color that is conspicuous on your website.
Unleash the Power of Search Engine Optimization
Digital marketers will vouch for the significance of SEO to step up their Google rankings. So, it is important that websites should include their offerings in the main headings so that they can be found easily. It is also important to ensure that all the Meta descriptions and titles are written well by including the phrases that users search for on search engines.
Conclusion
The above 8 tips when implemented will help you heave a sigh of relief that everything about your website is taken care of. While you have perfected this groundwork, you will begin to reap the benefits that come from the round-the-clock functioning of your website.
Author Profile
I'm an SEO Analyst at ClickDo Ltd & Expert at Building High Authority Links & Local Citations, Also, I help Business Owners in the UK by flooding more Leads to their Business by ranking their website organically and also by using paid campaigns like Google Ads/Facebook Ads.