6 Cracking features of Google my business 2019, let you love it more!
Google my business is the mind-hacking role that allows marketers to provide their best business description to the audiences. No strategy is more powerful than Google my business plan because of the all in one feature. Including Google maps, reviews, posts, messaging, Q/A opportunities, description and appointment URL.
We are going to discuss 5 great features that let marketers perform their best qualities. What's new in 2019?
Great description with allowing posts
Allowing posts are the trend now in the GMB section. It was just about posting a simple Meta description under the SEO title. But, Isn't it amazing when people search for their relevant services and your business get displayed to them with most attractive posts that can include eye-catching pictures, gorgeous content within 300words as well as the crazy title! Isn't it amazing if people find your website more worthy among all the search results?
Yes, You're enough attractive now with Google my business strategy. Even it is not tough to add your event through "Create an event" option. And, You should be refreshed it after 7 days because When the event time is finished, You should refresh it mandatorily. So, You shouldn't miss that cracking option of posting greatest posts.
Google now allows GMB marketers to use Q/A option for both marketers and audiences. But, when it comes to the benefits, Marketers are most successful in case. Because, the more questions are they've asked, the more attraction they gather for the online audiences.
When audiences ask you a question, You must be answered it very efficiently because other audiences may judge your business efficiency. If You're a successful marketer or You want to be a successful marketer, Q/A section can be the best deal for your sake.
But, You should carry an android material to get the notification when someone posts a question. As well as it's significant to be in regular touch with that askers with android material.
Attaching appointment URL:
What's more, do you want if you attach your appointment URL to the website description? It's awesome for the audiences to find your location as well as the appointment section through Google search and Google maps. Beneficially, Your time estimation doesn't involve your appointment URL.
Because Audiences can visit your appointment link at any time and at any moment. You can drive more traffic and genuine clients to the website through the appointment section. In addition, audiences can know your strong social and global presence. So, they may hold an appointment as soon as possible by knowing all the terms, rules and procedures of your availability.
Messaging through GMB moderation
The messaging option can be selected for your business through upgrading "messaging" option to Google my business platform. It let audiences do an important message to you and ask their valuable questions to know further about your business.
Besides moderating your website and Google my business strategy through the personal computer (PC), You need to sign into GMB through an Android to get instant messaging. Furthermore, You can get SMS through your phone number (SMS).
Messages are the best way to let the audiences know how much effect your business is! Therefore, clients get the mindblowing brainstorm about your services with the active chatting with the moderators.
Reviews can be the best option to drive your business to a higher position. Sometimes a business is great with 5-star reviews or sometimes it can be competitive with 4-4.5 star reviews. Your total number of reviews can be counted or displayed below the website's appearance.
GMB has the most powerful strategy to check your business insights and reviews. So, you can moderate the best reviews shown. For the GMB users, it is the most significant part to endorsing the positive reviews and give positive and humble answers to the negative influencers. Earning nonstop reviews can be the best deal if you're in touch with GMB plan.
Most importantly, you can set pop-up for your former & happy clients to earn more reviews. Later you can send it through Email campaigning to them. If you are planning to earn money using Google Maps, you can check out Chad Kimball maps course.
What's the process of setting Google review's pop up?
Find your business by the Google search or map.
Get the listing.
Click on "Write a review"
Copy the link is shown at the top search bar.
Send the link to the clients through E-mail
Social media platform campaigning!
You're done with the pop-up setting!
You can analyze your traffics and website's information with the blessing of GMB Analytics. Aren't you waiting for having the most potential data on the website?
Know your audiences by judging their location, visibility, engagement, activities as well as what's they are doing?
You can accelerate your business strategy and search engine optimization through the stats you're getting from GMB analytics.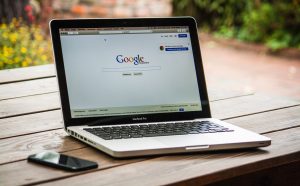 Gather more engagement and have more benefits through performing the great features of GMB plan. According to the Promoting-Team, Google my business can bring you the skyscraper opportunities with the powerful features as like proper usage of these features can help you to improve your Google rank!
Let us know if any more features are using more brightly at GMB plan.
Thanks for being with us!
Author Profile
I'm an SEO Analyst at ClickDo Ltd & Expert at Building High Authority Links & Local Citations, Also, I help Business Owners in the UK by flooding more Leads to their Business by ranking their website organically and also by using paid campaigns like Google Ads/Facebook Ads.