Over the past few decades, our world has transformed into a digital, hyper-connected space. So why can it sometimes feel like technological solutions are so complicated? They don't have to be. Through the innovation of the Internet of Things, entire industries are seeing measurable improvements. Even the oldest industries like automotive, manufacturing, and medical are seeing rapid growth and expansion. Forward-thinking companies are the ones that will achieve longevity.
The Internet of Things (IoT) is a relatively new technological concept, but that doesn't mean your business can't take advantage of these advancements. If your business is ready for a more integrated approach to your hardware and software woes, take a holistic approach, rooted in the Five C's of the Internet of Things (IoT): Collect, Connect, Compute, Comprehend, and Control.
What are the 5 Cs?
The 5 Cs, when working together systematically, dramatically ease your projects while offering quality and security peace of mind all along the way. No matter what your IoT or OOBM problems are, this integrated strategy will provide answers to your most specific challenges with high-tech solutions.
1. Collect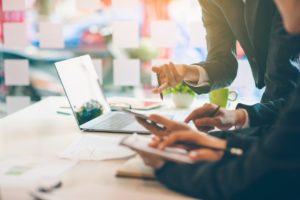 The Internet of Things is marked at every step by data. It's what your business is rooted in, even if you don't realize it. Without data, you wouldn't be able to make educated business decisions. Therefore, it matters how you are collecting this data. By gathering your data from your chosen sources, you will have the clearest understanding of your business.
But it's not enough to simply collect data: it matters that your data is secure. You need technological solutions that will keep your information—and the information of your customers—safe. The most comprehensive IoT technology offers grounded security for websites that will keep your data out of the wrong hands.
2. Connect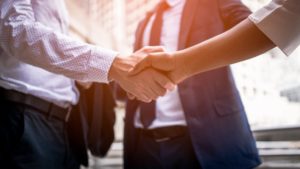 Connectivity happens in two ways. Hardware and software solutions offer physical connection, the mechanisms for your data to move from place to place, however, the connection also happens in how you think about your business. It's a practice, a way of approaching your industry. By staying connected to both the data we are collecting on your behalf, you will be as adaptable as possible. That's important in a modern world where changes can happen within a matter of hours. IoT connection solutions happen even faster, to ensure that you are always ahead of the game.
3. Compute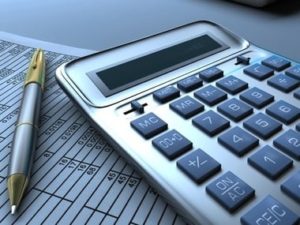 Collected data and connected devices are one thing, but technological solutions can't go anywhere without the strongest possible understanding of what the data means altogether.
IoT solutions offer a variety of ways to compute this data into a unified picture, to put one piece of data into context with all the other pieces we've been collecting and connecting. AI systems capable of machine learning can also conduct these computations at rapid speed. By streamlining the process of computation, you can be sure that you are always being presented with the most up-to-date version of things. The world is a fast-moving place; your IoT solutions should be, too.
4. Comprehend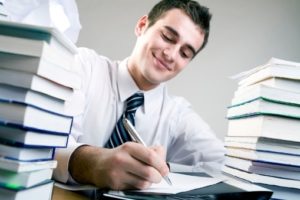 Once your data is computed and unified into a single image, how do you read that image?
Unless you are a computer, you might have trouble comprehending the information that technology has synthesized. With the right IoT solutions in place, your business can make sure that comprehension of this data is possible. By presenting you with an easy-to-understand version of data, you'll be sure that you are never misunderstanding something and making a wrong turn in your business.
5. Control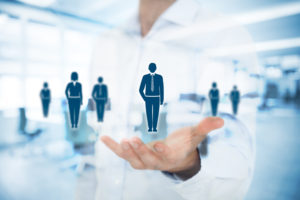 Once you understand the data, you might think you've reached the end. But it wouldn't be your business if you weren't in charge of each distinct point of strategy.
Internet of Things technological solutions are designed to work on your behalf. They are tools to make sure that you are at the top of your game, connecting with your customers and staying close to the data to make informed choices. At every stage, the right IoT equipment puts you at the forefront, because it's important that tools remain tools. Although IoT hardware and software can improve industries, this type of technology isn't a replacement for human decision-making and cognition.
The Five Cs of the Internet of Things: Improving Industries Through Innovation
A data-forward, tech-driven approach to the Internet of Things is the right one for a modern, interconnected business. Making sure that these five C's are addressed is the best way to guarantee that you are at the forefront of an integrated, adaptable company with its eyes on the best future outlook.
More than that, the five C's are not independent variables. While holding a significant amount of power on their own, it is impossible to address one without addressing all five. Only by combining these solutions together will you arrive at a business strategy that addresses the modern face of interconnected, technological businesses.
Author Bio
Xavier DUPONT
Xavier Dupont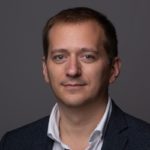 is the Senior Director Product Line, at Lantronix, a global provider of turnkey solutions and engineering services for the internet of things (IoT). Xavier's and Lantronix's goal is to enable IoT and their client's digital transformation by providing technology blocks from sensing to data collection and visualization.
Author Profile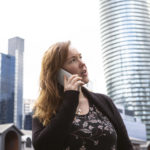 Blogger and Educator by Passion | Senior Online Media & PR Strategist at ClickDo Ltd. | Contributor to many Education, Business & Lifestyle Blogs in the United Kingdom & Germany | Summer Course Student at the London School of Journalism and Course Instructor at the SeekaHost University.