Having an online presence is mandatory in this digital age. If your company does not have one, you are missing out on many opportunities to increase brand awareness and grow your client base.
The most popular way of establishing an online presence is creating a website. Alternatively, you can create a social media page. It is advisable to use all platforms to reach the widest possible audience.
Here are some of the reasons why your digital marketing strategy needs an online presence.
It enhances accessibility
It increases brand awareness
It builds relationship and trust with clients
It enables effortless marketing
It is measurable
It Enhances Accessibility
Most companies are building an online presence, meaning that it is a necessity for your business. If your brand is not visible online, you will lose potential customers to your rivals who have a presence. On the other hand, an online presence makes your business accessible to your clients.
You need to optimize your platforms to stand out from the competition. If your website and social media pages are more valuable and easier to use than others, you will 'steal' their traffic. Make sure that such platforms have your contact information so that clients can reach you if they need assistance.
It Increases Brand Awareness
Another benefit of a strong online presence is increasing brand awareness.  The internet provides an effective platform for reaching millions of people at a go. When compared to traditional marketing strategies, websites can reach a wider audience at a lower cost.
Expanding the reach of your business has several advantages. For instance, when you have a social media page, you can use it to share info about your company and its products. You can also encourage your customers to share content, which further boosts your popularity.
The best way of ensuring that your online presence adds value to your brand awareness campaign is by creating valuable content. When people like your content, they are more likely to share it with others.
It Builds Relationships and Trust with Clients
When you have a website, a blog or a social media account, you can easily communicate with your existing and potential customers. Clients can reach you through the comments section and leaving reviews on your site.
A high number of positive reviews shows that you offer quality services. This can convince new leads to try out your products. That said, you should always reply to negative comments and reviews. Reaching out to unsatisfied consumers shows that you care about everybody. You also get to address any issues they have, and they are likely to leave a positive review as a result.
Furthermore, interacting with your customers builds brand loyalty. People love it when you are concerned about their challenges, and they reward you by sticking to your brand. Loyal customers are also likely to engage in word-of-mouth advertising.
It enables effortless marketing
Online platforms make it easier to market your products and services. In the case of offline marketing, a sales representative can appear pushy to some clients.  When online, consumers have the time to browse through your platform and choose what suits them without pressure from a salesperson.
Additionally, being online means that your platform is available throughout. For example, if you have an e-commerce store, people can buy your products at any time. With offline stores, marketing is only limited to a few business hours, mostly during the day.
In online marketing, you can spend as much or as little as you want and get positive results. You do not have to pay postage fees for flyers – you can easily share them using email or on social media. You can further improve the effectiveness of your online presence by investing in SEO.
It is Measurable
Marketing consumes time and money. It is vital to measure the progress and impact of your campaigns continually.
If you have an online presence, it is easier to track performance metrics that in it is in offline marketing. For instance, you quickly get the number of people visiting your site, your conversion rates, and so forth. For social media, you can look at the engagement rates, including the number of shares, likes and comments.
By measuring the impact of your online presence, you will see whether it is working or not. You can also identify the failing strategies and work on adjusting them to get better results.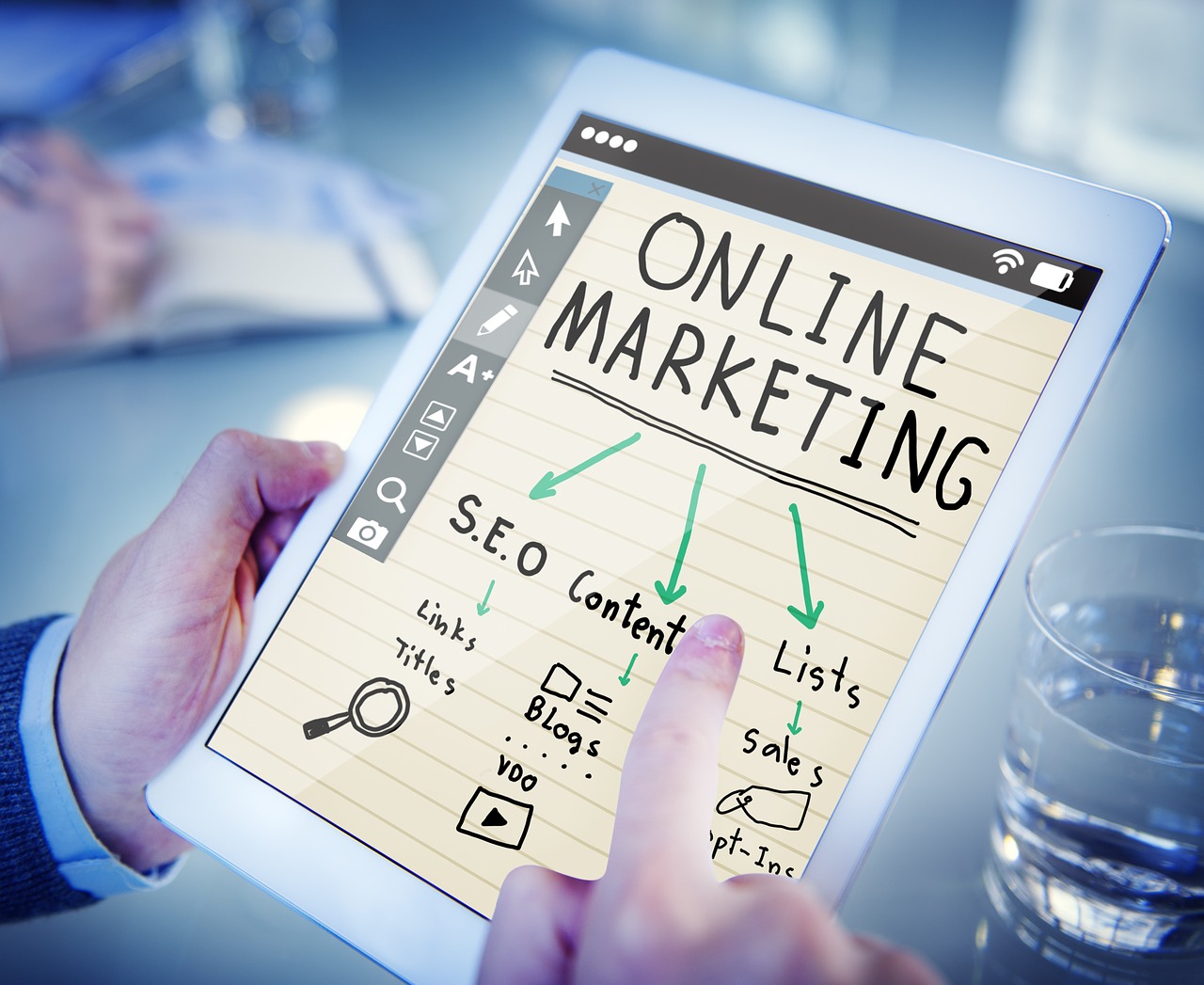 How to Build an Online Presence
Now that you know the significance of having an online presence, here is how you can build one.
Create a website
Start a blog
Build an email list
Stay active on social media
Manage your reputation
Create a website
A website is the home of your online presence. It allows internet users to find your business and learn more about your products and services. Your website should be easy to use and appear professional.
Start a Blog
Blogging is an effective method of content marketing. When your posts offer value to users, you become an authority in your niche and strengthen your online presence.
Build an Email List
Email marketing is an excellent strategy for generating leads and improving sales. It allows you to nurture your subscribers into leads and customers. It also boosts your online presence by building trust and relationships with potential customers.
Stay Active on Social Media
You can leverage the popularity of social media to build an online presence. A properly executed social media campaign allows you to interact with customers and leads and make your business seem human.
Manage Your Reputation
Increasing your online presence means that more people will be talking about your brand. It is essential to pay attention to such opinions so that you make the most of the positive and manage the negative reviews.
Conclusion
If you run a small business, building an online presence is essential.  Its most significant advantage is that it makes your brand accessible to a broader audience. You also build consumer trust, which encourages brand loyalty.
Lastly, the impact of your online presence is measurable. You can easily identify what is not working and make the necessary adjustments.
Author Profile
Guest Blogger & Outreach Expert - Interested in Writing Blogs, Articles in Business Niche | News Journalist By Profession in the United Kingdom