This is perhaps one of the most frequently asked questions put forward to SEO practitioners: How long will it take for a website to be on top of Google's search results? Well, the safest (and probably the most frustrating) answer to that question is IT DEPENDS. A lot of factors come into play when ranking up your site in search engine results pages or SERPs.
For some, it will take several months before their sites get visible on the first page of Google search results. It's because improvement of search listings has a lag time of around 10 to 20 weeks. However, you can get on top of the search rankings in just hours if you produce a viral content which is high-quality. Unfortunately, viral content is difficult to produce.
If you want short-term benefits, you can do spammy, low-quality SEO, but you must expect that boon turns to bane rapidly when you do this. Search engines utilize highly intelligent systems to evaluate a particular site or a piece of content. So spammy, low-quality content doesn't help in your SEO campaign when you're thinking long-term.
On the other hand, there's really no certainty when your site will be on the top results. However, you can have a grasp on how search rankings work, and why it takes months or years before your site can make it on top.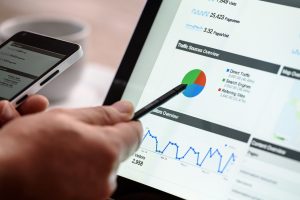 Age of the Website Does Matter
Age is one factor that can affect the search rankings of your site or domain. A study conducted by Ahrefs finds that pages or domains that are two years old and beyond show more presence in Google's top 10 results, while less than 5 percent of pages that are one year old and below make it to the top rankings.
Clearly, for Google, age does matter. The search engine may consider the site more trustworthy and credible when it's older. So it will be difficult for a newly published content or website to be on top of the search results unless a popular brand or publications publish it – or it gets trending.
Search Engines Serve Their Searchers More Than They Serve You
Yes, you heard it right. Search engines like Bing and Google have their focus on how they can serve their searchers. In such case, these search providers have least to do with you or any brand or business vying for the most coveted spot on their search results. Their top objective is to give its searchers an excellent user experience, and that is to display the most relevant results for every search query.
Search engines also consider the feedback of the people across the internet on a particular content before they opt to make that content on top of their search results. It means that the content should be high-quality, relevant, and has a grip on the people online. Google, for instance, does a content evaluation based on hundreds of ranking factors and makes sure that only the best content gets on the top 10 search results.
So it will be wise for every SEO practitioner to align their goal with Google's objective, which is to serve its searchers. As such, there are more chances that they will get their content to the first page.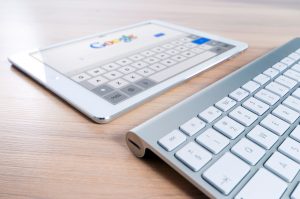 Of course, aside from crawling various websites for the best pieces of content, there are a lot of factors that search engines work on to get your page or site on top. That's why it really takes time to achieve the most coveted spot in search results.
Link-Building Has Come a Long Way
It's common knowledge for SEO specialists that when your site receives backlinks from reliable and trustworthy websites, Google looks at it as a thumbs up for the quality of your content. Basically, it means that the more links you get, the higher you'll move up to the top results.
Years ago, getting high-quality links wasn't a pain in the neck. However, search engines like Google do now have strict rules about link-building, and violation of these rules can get you penalties. The most unfortunate penalty you can get is having the link ignored by the search engine. That's the biggest hurdle nowadays that SEO specialist face.
Link-building is not the same way as before. For you to have an effective link-building approach, you need to go through a long, difficult process, and that involves creating high-quality content, reaching out to various blog sites, doing guest blogging, and striking up relationships with social influencers. For sure, this job won't be an overnight success.
Producing High-Quality Content Takes Time
Content creation has come a long way, too. When before you could hire a writer to churn out 500-word articles and still get on the top results, nowadays the game is all about producing quality, long-form content. If you create such content, you'll have more chances that a search engine, especially Google, will rank up your site.
Long-form articles will do better than short ones. Also, you need to understand that for a page to rank with a significant number of search terms means that Google must assess the content with a variety of people and related searches. So it's a relatively long waiting to move up on top.
Social Media Also Affects Rankings
As mentioned previously, a lot of factors come into play when ranking your page or domain in search engines, and among these factors include social signals. Social signals are the number of shares of your content in various social media platforms and the length of the thread it generates. SEO companies like Webmetrix Group New York consider this factor essential for your search engine optimization campaign.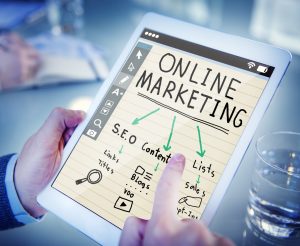 When your content has a strong social media presence, or it goes viral on Facebook, for example, it can have a beneficial effect on your search rankings in Google. However, getting enough social signals takes time and effort, so you'll have to wait for a long time to see positive changes in your search rankings.
Takeaway
Search engine optimization requires time and effort. So if you're getting itchy to rank your page in SERPs, you need to remind yourself to be patient and to be smart on your SEO strategy. You need to lay the building blocks first for you to get on top of the search rankings. It's also crucial for you to know the various factors why it takes time to build a strong presence in search engines like Google.
Author Profile
I'm an SEO Analyst at ClickDo Ltd & Expert at Building High Authority Links & Local Citations, Also, I help Business Owners in the UK by flooding more Leads to their Business by ranking their website organically and also by using paid campaigns like Google Ads/Facebook Ads.